Al Franken joked about raping Lesley Stahl in 1995 New York Magazine article
Democratic Sen. Al Franken was accused by a California sports radio broadcaster on Thursday of kissing and groping her without her consent in 2006 -- but the politician has a history of making crude remarks about sexually assaulting women.
Franken, then a comedian, was quoted in a 1995 New York Magazine article discussing a skit for "Saturday Night Live" that involved drugging and raping CBS reporter Lesley Stahl. Franken, at the time a writer for "SNL," suggested one skit should play out with "60 Minutes" commentator Andy Rooney finding an empty pill bottle on his desk.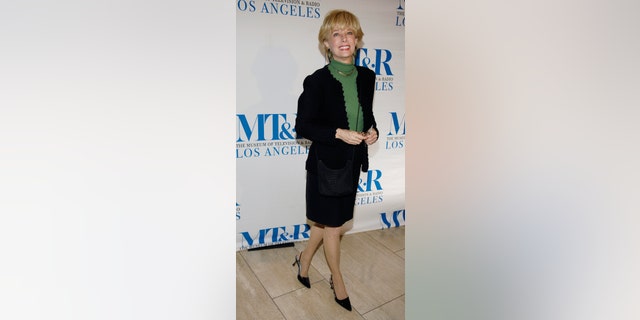 "'I give the pills to Lesley Stahl. Then when Lesley is passed out, I take her to the closet and rape her.' Or 'That's why you never see Lesley until February.' Or, 'When she passes out. I put her in various positions and take pictures of her,'" Franken was quoted saying.
The article, along with a 2000 Playboy column in which Franken talked about fantasizing a machine would perform oral sex on him, was used to attack Franken during his 2008 Senate campaign in Minnesota. Republican women also gathered to demand Franken explain himself, according to the Pioneer Press.
Franken eventually apologized for his crude remarks, but he later wrote in his book, "Al Franken: Giant of the Senate," that he faked the apology to get the necessary support for his election win, according to the New York Times.
"To say I was sorry for writing a joke was to sell out my career, to sell out who I'd been my entire life," he wrote in the book. "And I wasn't sorry that I had written Porn-o-Rama or pitched that stupid Lesley Stahl joke at 2 in the morning. I was just doing my job."
He added: "I learned that campaigns have their own rules, their own laws of physics, and that if I wasn't willing to accept that, I would never get to be a senator."
Franken, in his second written apology of the day Thursday, appeared to allude to previous comments he made while a comedian.
"Coming from the world of comedy, I've told and written a lot of jokes that I once thought were funny but later came to realize were just plain offensive," Franken wrote. "But the intentions behind my actions aren't the point at all. It's the impact these jokes had on others that matters. And I'm sorry it's taken me so long to come to terms with that."
Leeann Tweeden detailed in a blog post an alleged incident that occurred during a USO Tour in Afghanistan in 2006 and left her "disgusted and violated." She said Franken repeatedly pressured her to practice a scripted kiss backstage and at one point forcibly kissed her.
"I immediately pushed him away with both of my hands against his chest and told him if he ever did that to me again I wouldn't be so nice about it the next time," she wrote. "I walked away. All I could think about was getting to a bathroom as fast as possible to rinse the taste of him out of my mouth."
Tweeden also tweeted out a photo that showed Franken, with a grin on his face, standing over her while she slept. In the picture, Franken appeared to grab Tweeden's breasts.
Franken immediately issued a brief apology Thursday, saying he didn't "remember the rehearsal for the skit in the same way" and the photograph was "intended to be funny but wasn't."