Multiple politicians have been accused of sexual misconduct in 2017, leading to ethics investigations and resignations.
Here are the Republicans and Democrats who have been accused of sexual misconduct this year.
John Conyers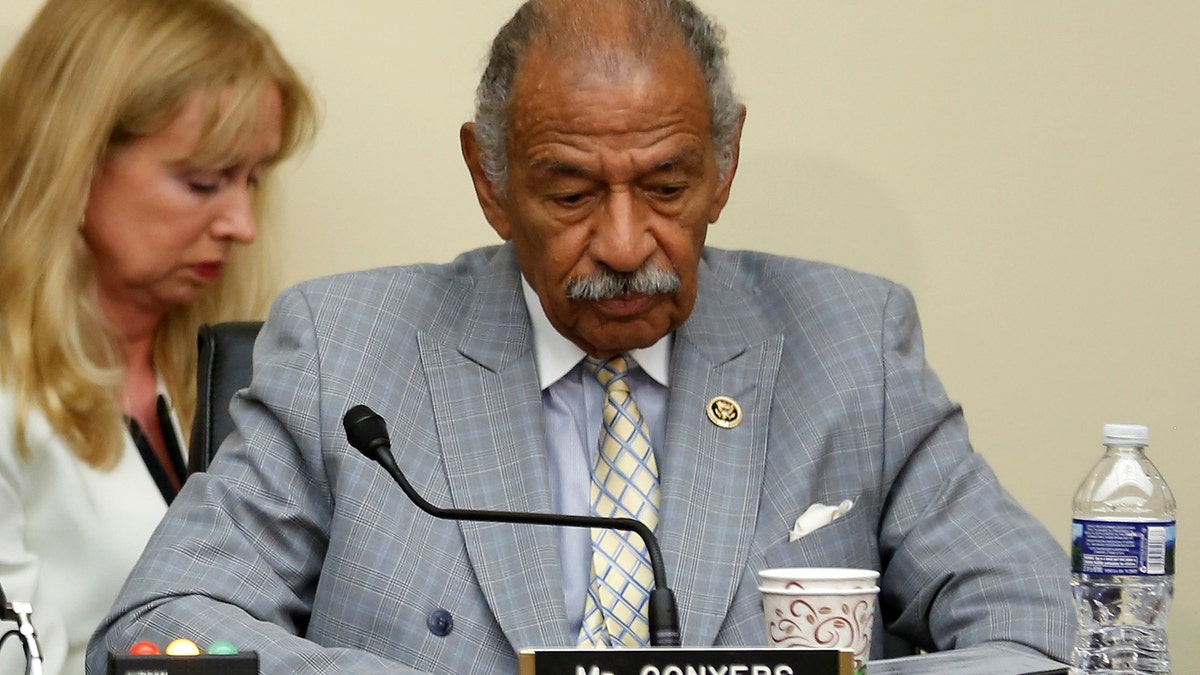 Nearly a half-dozen women who previously worked for Rep. John Conyers, D-Mich., recently accused him of sexual misconduct. Many of the women claimed Conyers harassed or touched them inappropriately.
Conyers has denied the allegations. Still, many of his colleagues encouraged him to step down.
The representative, who was first elected in 1964, retired on Dec. 5. At the time of his retirement, Conyers endorsed his 27-year-old son, John Conyers III, to replace him. It's not yet clear if he plans on running for his father's old seat.
Blake Farenthold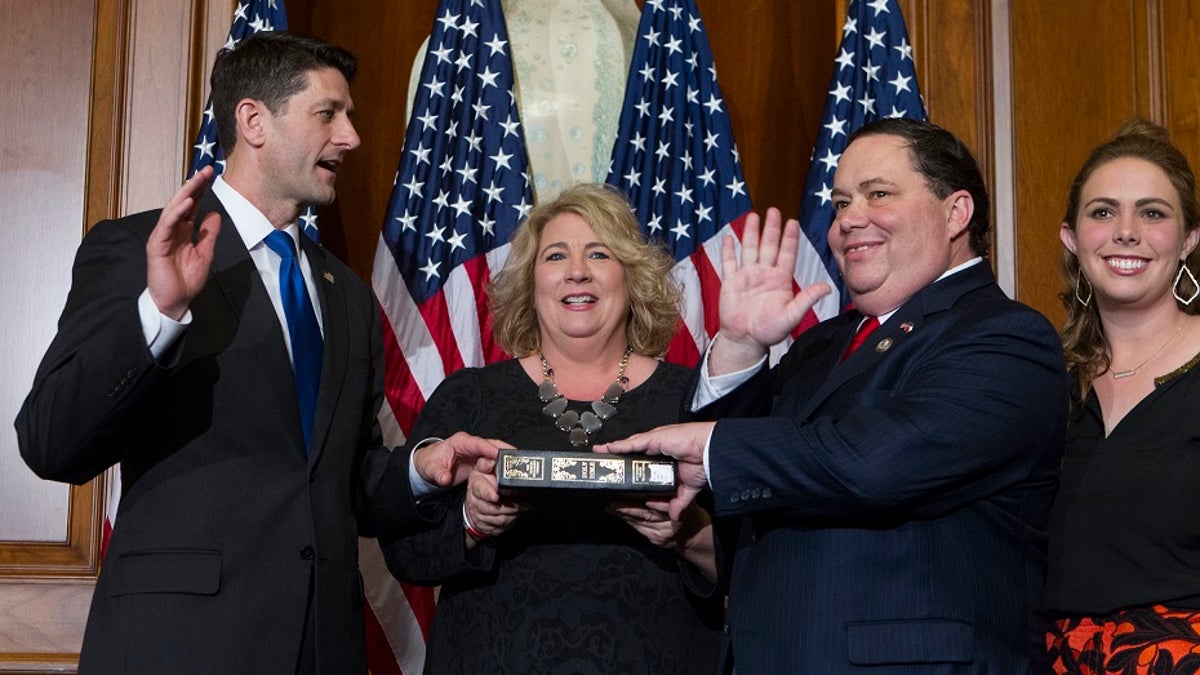 Republicans said Texas GOP Rep. Blake Farenthold won't seek re-election amid sexual harassment allegations.
House Speaker Paul Ryan, R-Wis., told reporters on Dec. 14 that Farenthold was "making the right decision to retire," citing the "unacceptable behavior that has been alleged."

The news comes after the House Ethics Committee announced in early December that it was expanding an investigation into sexual harassment allegations against Farenthold.
The committee said it would investigate whether Farenthold sexually harassed a former member of his staff and retaliated against her for complaining. The committee also said the panel would review allegations that Farenthold made inappropriate statements to other members of his official staff.
Lauren Greene, a former communications director in the congressman's office, alleged in a 2014 federal lawsuit that she was sexually harassed and fired soon after complaining of a hostile work environment. Farenthold said when the case was settled in 2015 that he didn't engage in any wrongdoing.
Following the announcement, Farenthold said he was "relieved" that the Ethics Committee would look further into the case.
"Once all the facts are released, I'm confident this matter will once and for all be settled and resolved," Farenthold said. "I'm also pleased the Committee on Ethics recognizes, as per their statement, that I have cooperated fully with the committee's investigation and acknowledged a decision has been delayed because of difficulty obtaining live testimony from other witnesses.
"This investigation increases the transparency the public deserves and what I've wanted since the beginning."
Al Franken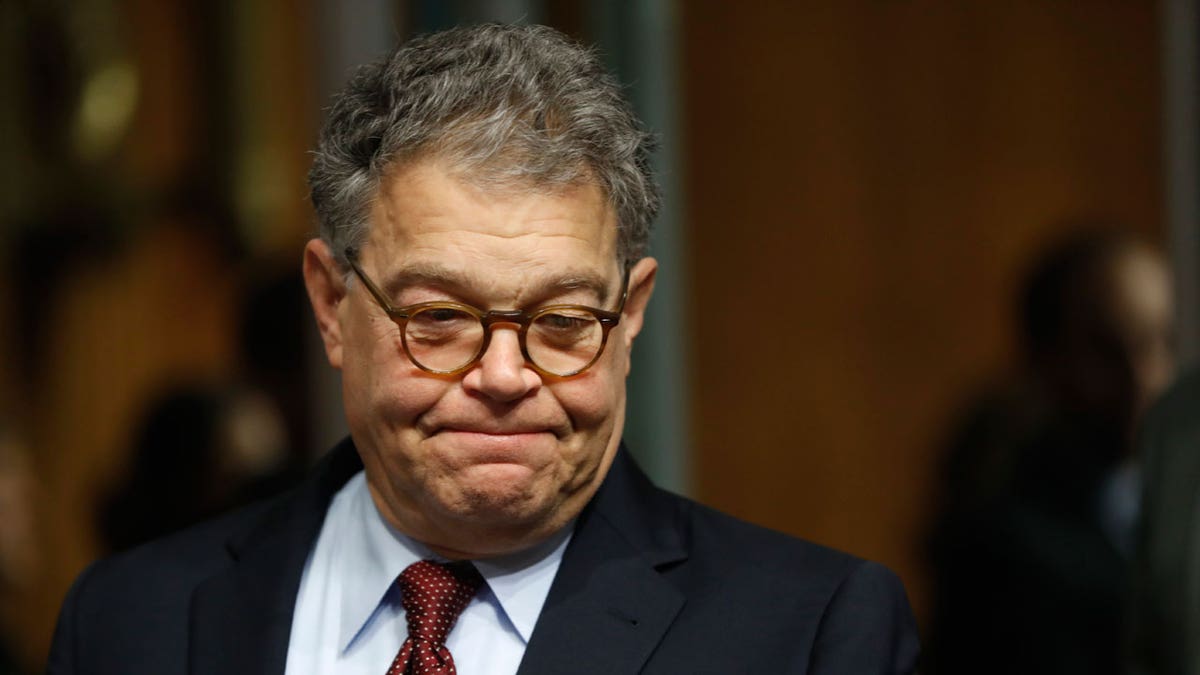 At least eight different women have accused Democratic Minnesota Sen. Al Franken of sexual misconduct.
Many of the women allege that Franken forcibly kissed them, groped them and made unwanted sexual advances.
Franken, a comedian turned politician who has been in office since 2009, was first accused by Los Angeles radio anchor Leeann Tweeden, who claimed Franken forcibly kissed her during a 2006 USO tour.
After more women came forward, Franken faced a Senate Ethics Committee investigation, and many Democrats encouraged Franken to step down.
Franken, who has apologized for his actions, announced in early December that he will resign from the Senate "in the coming weeks." Fox News confirmed on Wednesday that the senator will resign on Jan. 2. He will be replaced by Minnesota Lt. Gov. Tina Smith the following day.
Trent Franks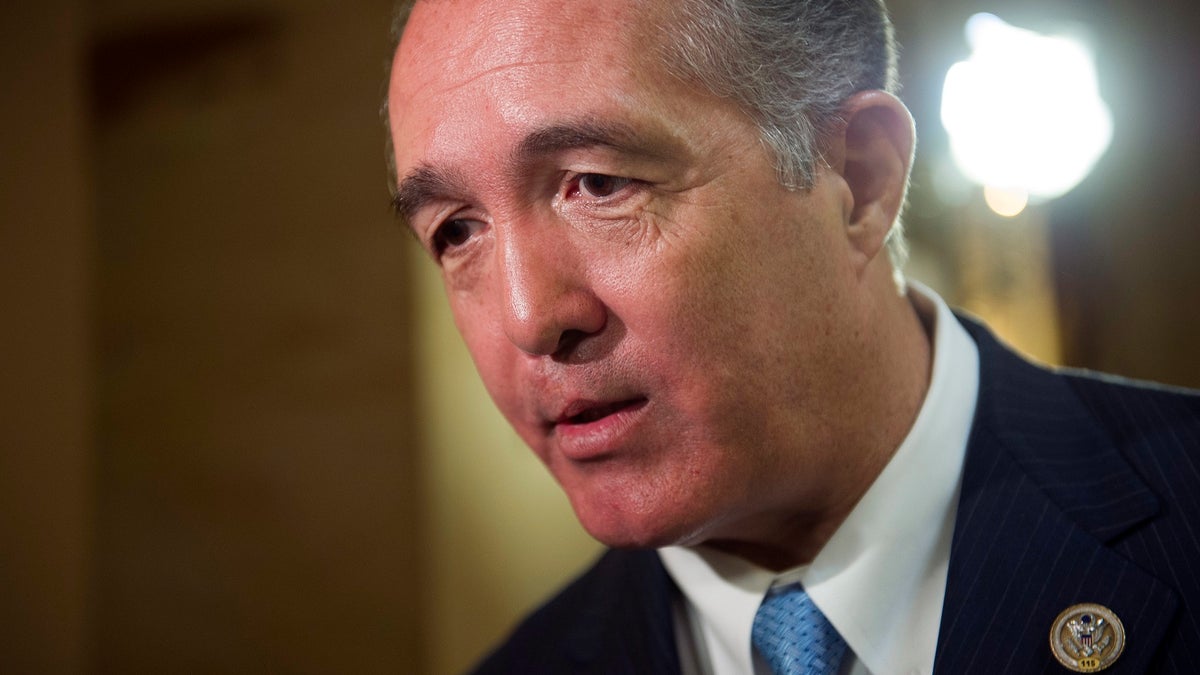 Arizona Rep. Trent Franks stepped down in early December amid news reports that he allegedly pressed a former aide to carry his child. Franks reportedly offered her $5 million to act as a surrogate.
Franks first announced his resignation on Dec. 7, saying that he would formally step down in January. But after his wife was admitted to the hospital, his plans changed and his resignation was effective as of Dec. 8, 2017.
The representative was reportedly encouraged to step down by Speaker Paul Ryan, who learned of an House Ethics Committee investigation into his behavior.
Franks admitted that discussing surrogacy with two of his female staffers "made certain individuals uncomfortable."
Ruben Kihuen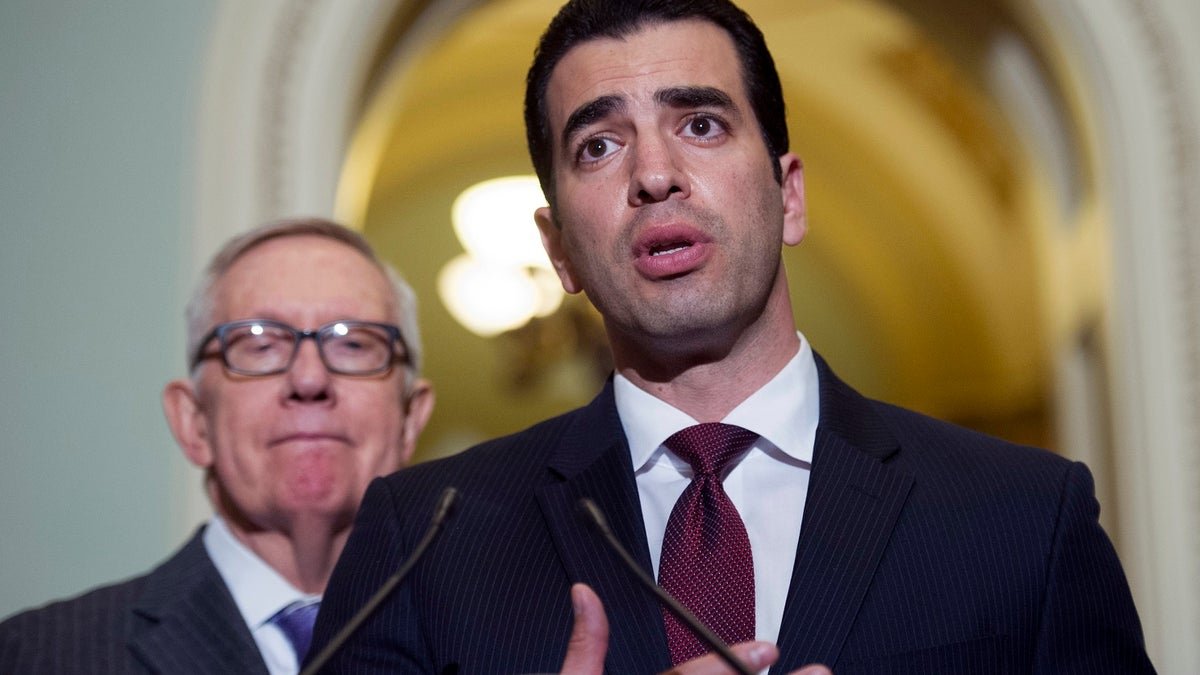 A former aide, identified only as Samantha, recently accused Nevada Rep. Ruben Kihuen, a first-term lawmaker, of repeatedly making sexual advances toward her during the 2016 congressional campaign.
On two occasions, she said, he touched her thighs without consent. She also claims that the representative propositioned her for dates and sex on multiple occasions despite her repeated rejections. Buzzfeed first reported the former aide's allegations.
"I sincerely apologize for anything that I may have said or done that made her feel uncomfortable. I take this matter seriously as it is not indicative of who I am," Kihuen said in a statement following the report. "But I want to make it clear that I don't recall any of the circumstances she described."
A top House Democrat said Kihuen should resign amid the allegations. Minority Leader Nancy Pelosi said she found Samantha's allegations to be convincing, the Associated Press reported. Rep. Ben Ray Lujan of New Mexico, who heads the Democrats' campaign arm, has also called on Kihuen to resign.
On Dec. 14, a second woman came forward with allegations against Kihuen. The woman, who is currently unnamed, first told the Nevada Independent that the representative made inappropriate sexual advances toward her, like touching her thighs or buttocks, as well as sending her suggestive Facebook and text messages.
Shortly after the second woman came forward and one day after House Ethics Committee said it had opened an investigation into the harassment claims against him, Kihuen announced that he would not seek re-election.
"I want to state clearly again that I deny the allegations in question," Kihuen said in a statement.
"However, the allegations that have surfaced would be a distraction from a fair and thorough discussion of the issues in a reelection campaign. Therefore, it is in the best interests of my family and my constituents to complete my term in Congress and not seek re-election."
Roy Moore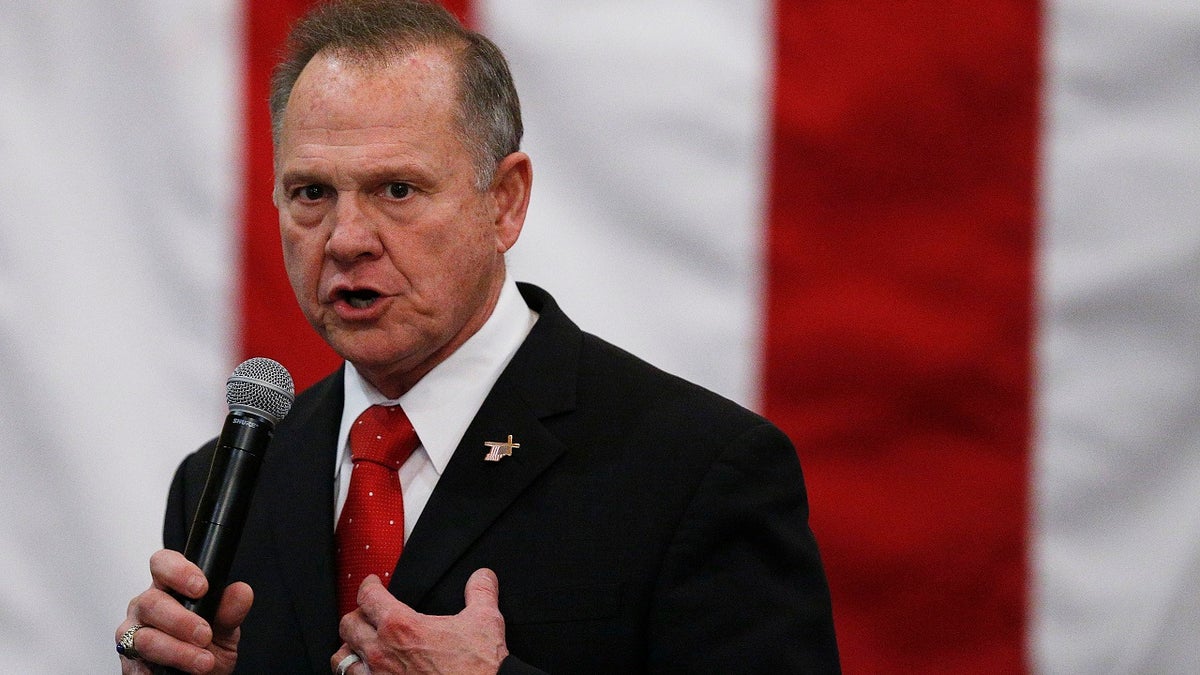 Roy Moore, a former Alabama judge and the 2017 Republican candidate in the United States Senate Special election in Alabama, was accused of having inappropriate sexual relations with teenage girls while he was in his 30s, the Washington Post reported in a bombshell report about a month before the special election.
Since the report, additional women have come forward with sexual misconduct allegations.
Moore has vehemently denied the accusations, once calling them "the definition of fake news."
After the allegations came to light, however, many Republicans called on him to step aside from the campaign. But others, like President Trump and Steve Bannon, continued to stand by Moore despite the accusations.
Moore lost the election to Doug Jones on Dec. 12.
The Associated Press contributed to this report.