Ahead of the Oscars, Rep. Tony Cárdenas calls out Hollywood for its lack of diversity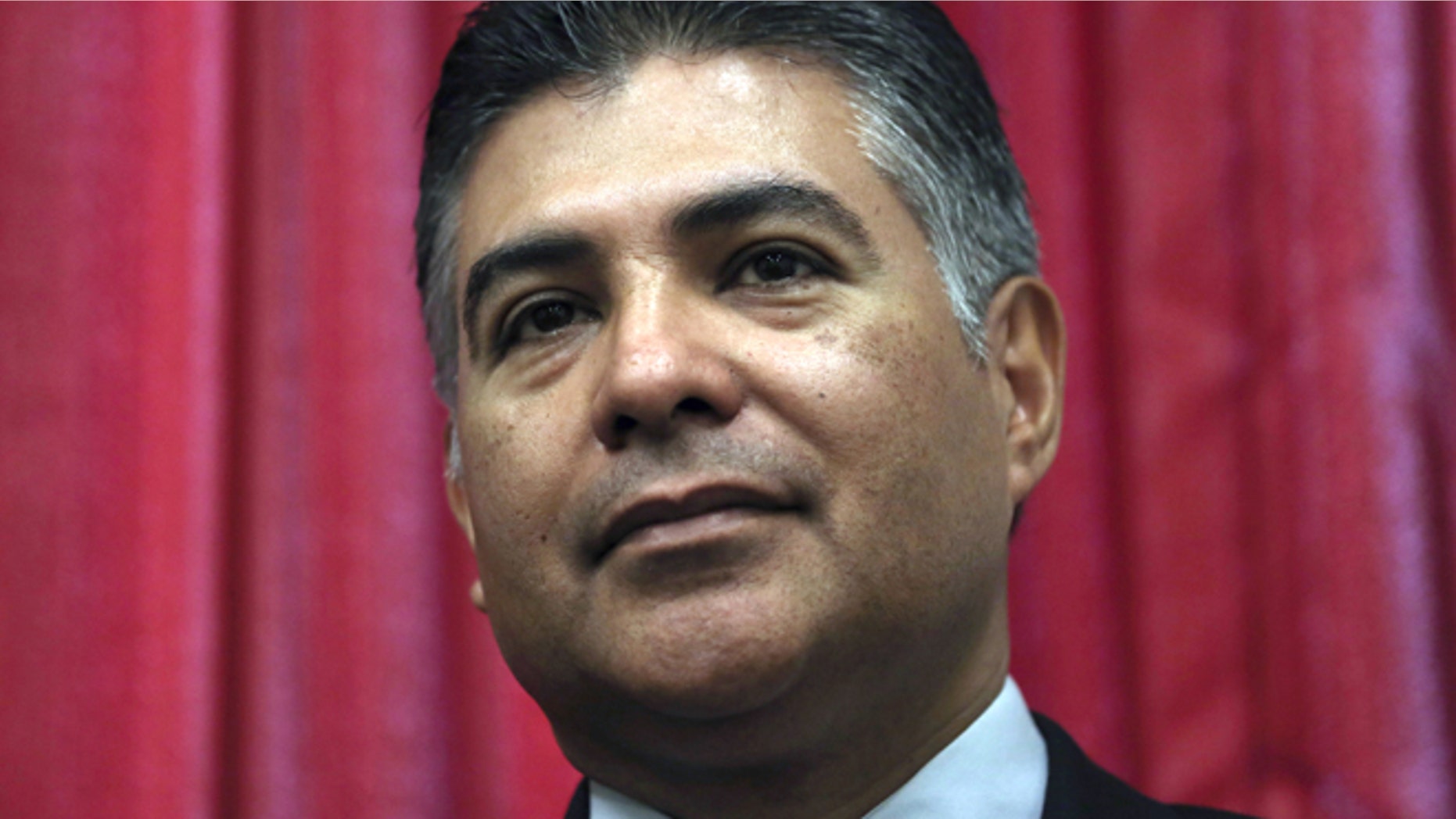 Just days before Hollywood's biggest night, Rep. Tony Cárdenas is calling out Tinsletown for its "lack of diversity in this year's Oscars nominees."
Highlighting a topic of discussion that has marred this year's award season, Cárdenas sent an open letter to Academy of Motion Picture Arts and Sciences President Cherly Boone Isaacs requesting a meeting to discuss the "unfortunate failure" of such a "revered American institution to fully reflect our nation."
According to Deadline, the California representative also sent the letter to studio bosses at Warner Bros, Disney, Universal, Columbia, Fox and Paramount.
In his letter, Cárdenas said that when Hollywood fails to include diverse faces, "reflecting both today and tomorrow's America," it sends a poor message.
"We are not celebrating the diversity that makes this country unique. I believe we can do better," he wrote.
This year's Oscar nominations – and snubs – provoked outrage because all the artists in the acting categories were white. Many industry insiders felt the critically acclaimed "Selma" was snubbed during the nominations and minorities overall were ignored. On social media the hashtag #OscasSoWhite was trending on Twitter for several days.
Cárdenas, whose letter coincided with the ending of the Oscar's voting, takes issue with the lack of diversity in the entertainment industry and said it's an issue that won't be easy to address.
"I want to work with you to improve diversity in the entertainment industry and in Academy membership," he wrote. "I understand this endeavor will take time to achieve, but I am committed to working with you to make sure the industry is more reflective of the rich diversity of the city it calls home."
AMPAS did not comment when reached by Deadline, but Boone Isaacs, the Academy's first black president, responded to the lack of diversity last month.
In an interview with The Associated Press, she said they are "committed to seeking out diversity of voice and opinion."
"In the last two years, we've made greater strides than we ever have in the past toward becoming a more diverse and inclusive organization through admitting new members and more inclusive classes of members," she said. "And, personally, I would love to see and look forward to see a greater cultural diversity among all our nominees in all our categories."
Boone Isaacs also acknowledged that diversity needs to be mandatory in both story and storyteller.
"It matters that we pay attention to, again, the diversity of voice and opinion and experience, and that is doesn't slide, it doesn't slide anywhere except for forward," she said. "And maybe this year is more just about let's kick it in even more."
The Associated Press contributed to this report.
Like us on Facebook
Follow us on Twitter & Instagram