Adelson, Bannon have reportedly broken ties over GOP direction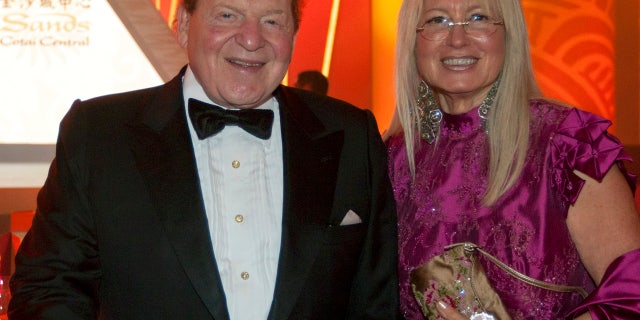 Sheldon Adelson, the Las Vegas billionaire and GOP megadonor, has reportedly broken ties with Stephen Bannon over President Trump's former chief strategist's campaign of challenging Republican incumbents in 2018.
Bannon pledged to oust Senate Majority Leader Mitch McConnell, R-Ky., from his leadership role while Adelson is "supporting Mitch McConnell 100 percent," Andy Abboud, a spokesman for Adelson, told Politico.
The report comes out as Bannon has been seeking donors to contribute to his efforts to unseat members of the party whom he deems part of the "Republican establishment."
Last month, Bannon told Fox's Sean Hannity that "no one is safe."
Bannon aides told Politico that they were not surprised by Adelson's decision, because of Adelson's history of supporting mainstream Republicans rather than outsiders.
Bannon praised Adelson on Sunday night at the Adelson-funded Zionist Organization of America's annual dinner.
But Adelson and his wife Miriam did not attend the event. A person close to the couple told Politico that Adelson did not attend the event because he feared an appearance with Bannon could be perceived as an endorsement his 2018 efforts.