ACORN's Internal Investigation Draws Skepticism From Hill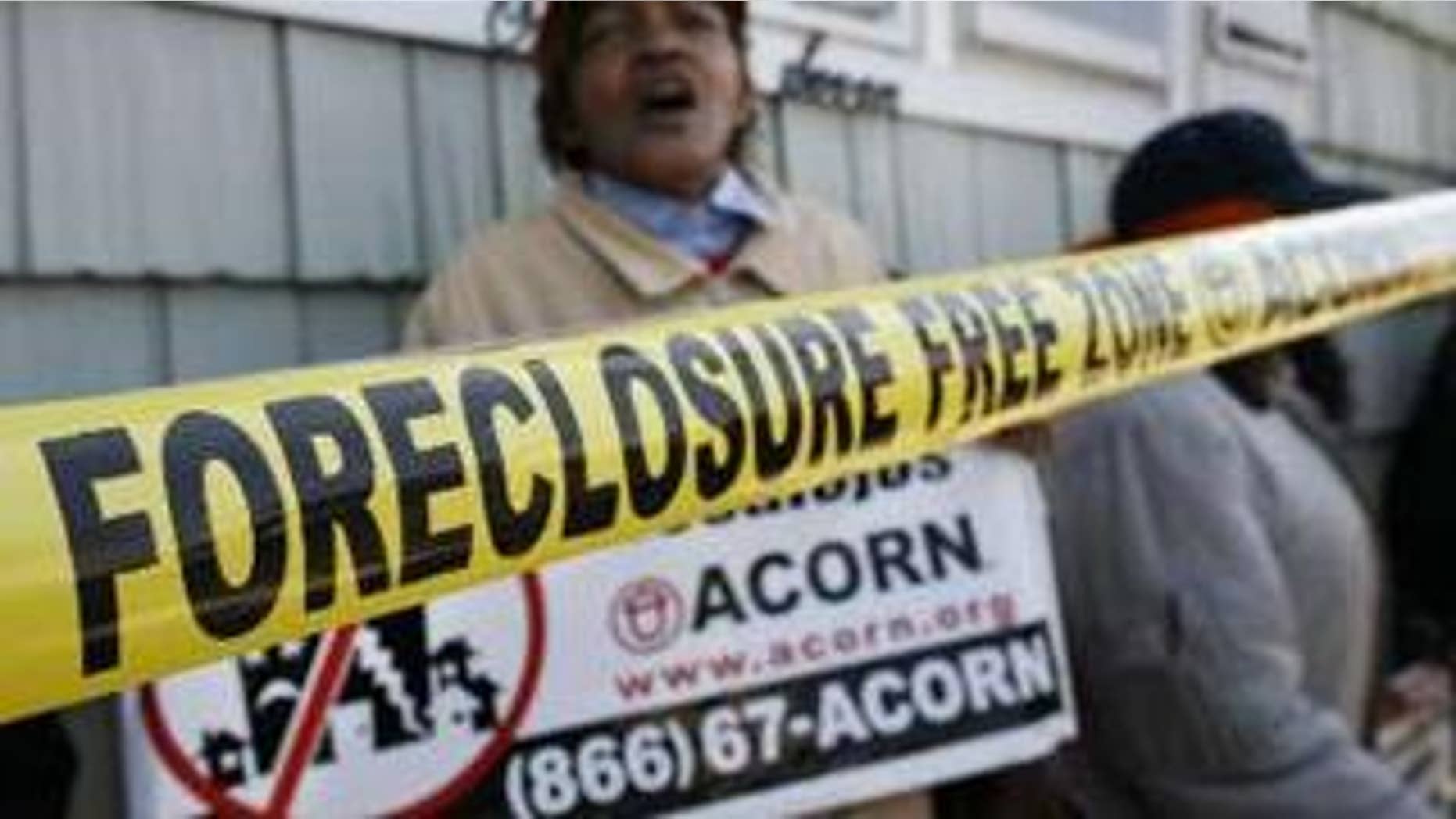 ACORN's hiring of a Boston attorney to conduct an internal review of its practices was met with skepticism Tuesday as a California lawmaker called for congressional hearings of the community organizing group over use of taxpayer money.
"ACORN has already been down this path before," said Rep. Darrell Issa, R-Calif., in a written statement, arguing that an internal review it conducted last year did not successfully root out problems that continue to bedevil the group.
Controversy over the community organizer's practices erupted in recent weeks after a series of hidden-camera videos were released showing ACORN workers appearing to offer tax advice to a couple posing as a pimp and prostitute.
"A self-run investigation is not a substitute for an independent investigation," said Issa, the ranking member of the House Committee on Oversight and Government Reform. "There is no adequate substitute or mechanism that can replace the immediate need for congressional committees to exercise their oversight prerogatives and conduct hearings into ACORN's management and use of taxpayer dollars."
Former Massachusetts Attorney General Scott Harshbarger will lead the internal investigation into ACORN's activities, ACORN Board Chairwoman Maude Hurd announced Tuesday. Harshbarger will begin the investigation immediately.
"I have been asked by the leadership of ACORN to conduct an independent and comprehensive inquiry and review of the management of its service delivery to communities," Harshbarger said in a written release. "The CEO and Board have also asked me to make a full report, including recommendations for restoring ACORN's full capacities to carry out its mission on behalf of low-and moderate-income families."
The announcement comes on the heels of several developments in the wake of the ACORN scandal.
The Justice Department's inspector general has agreed to investigate whether ACORN has applied for or received DOJ grant money. The Census Bureau has severed ties with the group for next year's national head count. Lawmakers have voted to block federal funding to the group. And conservatives have called for a criminal investigation. More than a dozen state and local authorities are also probing ACORN, including Maryland's attorney general.
On Tuesday, police said one of the ACORN workers caught on video giving advice about human smuggling reported the incident to authorities. And Reps. John Conyers Jr., D-Mich. and Barney Frank, D-Mass., sent a letter to the Congressional Research Service requesting a report that will separate facts from fiction on ACORN.
Harshbarger was Massachusetts attorney general in the 1990s, and served under former Gov. Mitt Romney before being recruited in 1998 to run for governor, an election he lost to Republican Paul Cellucci. He then became head of the government watchdog group Common Cause, where he pushed for tougher campaign finance laws.
Harshbarger currently is an attorney in Boston with the law firm Proskauer Rose LLP, where his specialties include corporate governance and corporate defense and investigations.
Harshbarger, a Democrat, told the local media in recent weeks that he would be willing to fill the late Sen. Ted Kennedy's seat if an interim appointment was made.
Click here to read Harshbarger's bio.
ACORN cheered the selection of Harshbarger.
"We are pleased that a man of Mr. Harshbarger's standing is going to be conducting this review," Hurd said in a written statement. "The board is very concerned to see that ACORN is able to carry out its mission of bettering low- and moderate-income communities."
Bertha Lewis, ACORN's chief organizer, said the group welcomes the review.
"I took over this organization in the summer of 2008 with a mandate to modernize and reform the nation's largest community organizing network," she said. "We have strengthened our systems on a number of fronts. But that process is ongoing. We look forward to an objective examination of our service programs, and some of the dynamics at play in recent news broadcasts."