Compelled speech vs. states rights.

A double header of hot-button issues played out at the Supreme Court on Tuesday, with abortion-related services the even hotter backdrop.

At issue in a lively hour of oral arguments is a California law governing "crisis pregnancy centers," which provide counseling-related services with the goal of helping women make choices other than abortion.

These pro-life facilities challenge government requirements that they prominently post information on how potential clients can obtain a state-funded abortion. They also challenge a requirement that unlicensed centers provide disclaimers to potential clients that they are not a licensed medical facility.

The court is not directly revisiting the right to the procedure, but instead the case is framed as a broader free speech dispute.

An expected ideological divide developed among the nine-member bench. Justice Sonia Sotomayor cited one non-licensed pregnancy center she found online that she said showed a nurse in front of an ultrasound machine in an exam room.

"If you're giving people advice about pregnancy when you are not a licensed facility, please explain to me what is both misleading, incorrect or suggestive in any way that a person has to do something like go to a doctor," she asked. "How is it doing anything other than telling people that, despite how the picture looks on the website, this is not a medical facility?"

Justice Anthony Kennedy then rebuked Sotomayor, saying, "I didn't go beyond the record to look on the Internet because I don't think we should do that." He added that a "Choose Life" billboard from a pregnancy crisis center be required to include a state-mandated disclaimer in a similar size font would be problematic.

"It seems to me that means that this is an undue burden in that instance and that should suffice to invalidate the statute," said Kennedy.

The centers, incorporated mostly as religious-based institutions, argue they are being forced to act as a billboard: told what to say -- and what not to say. But the state labels the requirements similar to workplace regulation of other "professional" businesses it licenses.

Among the services provided by the licensed centers might include ultrasounds, parenting classes, pregnancy tests, and birth control counseling. The centers operate nationwide, but the 130 or so regulated in California are at issue here.

The Supreme Court offered a limited but fundamental right to abortion in its 1973 Roe v. Wade decision. But in 2014, the justices overturned a Massachusetts law mandating a 35-foot buffer zone around clinics that perform abortions, designed to keep demonstrators apart from patients.

That defense of free speech in a variety of contexts was central to the current case.

In arguments, Michael Farris, the lawyer for the National Institute of Family and Life Advocates, which has ties to 1500 or so pregnancy centers nationwide, said the state was imposing "onerous advertising rules."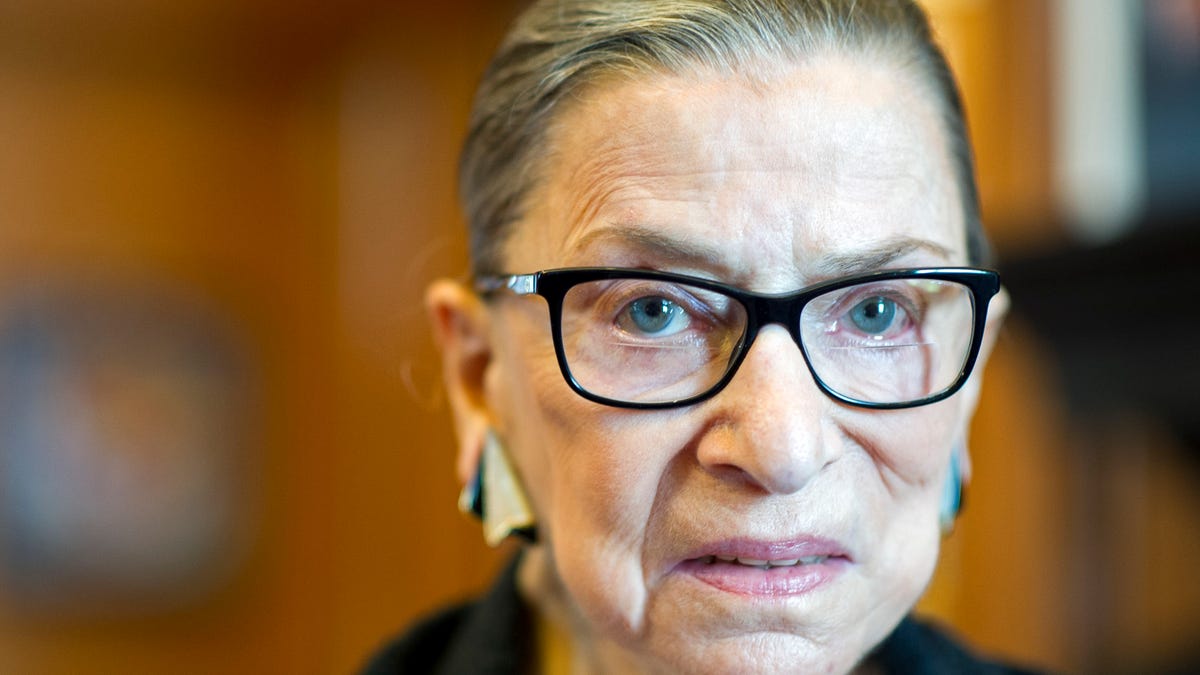 "If the state law were that all women's health providers that perform abortions would have to tell the patients, if you would like to carry the pregnancy to term, you will have access to a clinic that will assist them, provide adoption facilities they might contact, or provide instruction on how to care for infants?" Justice Ruth Bader Ginsburg asked. "Suppose that were the statute. Would that be unconstitutional?"

When told no by Ferris, Ginsburg was incredulous. "But why isn't this also informed consent?" similar to the California law, she asked.

Joshua Klein, a lawyer for California, told the justices the 2015 Reproductive FACT Act "empowers women" by having what he called a neutral statement of fact displayed at the clinics.

Justice Neil Gorsuch said the law was narrowly targeted at certain smaller centers.

"If it's about just ensuring that everyone has full information about their options, why should the state free-ride on a limited number of clinics to provide that information?" he wondered. "If you're trying to educate a class of persons about their rights, it's pretty unusual to force a private speaker to do that for you under the First Amendment."

The Trump administration is splitting the difference, believing the FACT Act violates the rights of licensed centers, but was not opposing the law's effects on non-licensed facilities.

Legal analysts predict a ruling in a few months could be particularly divisive.

"This isn't really compelled speech. It's simply, as the government does in other instances, a notification of rights to the citizenry," said Elizabeth Wydra, president of the Constitutional Accountability Center. "And we know that people can't exercise their rights if they don't know about them. That's why we have posted placards about your rights in the workplace and the military. It's something the government does all the time."

Wydra's group filed an amicus brief on behalf of members of Congress supporting California.

But some conservative commentators said politics was at play here.

"In California, the abortion lobby has a lot of strength, so they are the ones able to use the government to shut down the voices on the other side," said Carrie Severino, chief counsel at the Judicial Crisis Network. "That's what the First Amendment is here to protect, to make sure groups that have the ear of the government aren't able to shut down the speech of the other side. We still need to be able to have that debate."

Justice Stephen Breyer in court sought a compromise, saying such on matters concerning abortion, perhaps a law on disclaimers for both crisis pregnancy centers and abortion clinics might be in order.

"There are millions of people in this country who have views on this subject that are absolutely opposed, one to the other. So that, to me, suggests the law should keep it as simple as possible. And that's why sauce for the goose, sauce for the gander," he said.
Continuing, he said: "I mean, if the law is permissible which says, Doctor, you must tell the woman about adoption, then why shouldn't the law say, Family Planning Center, you must tell the woman about abortion? Sounds even-handed, sounds as if everybody in the same business is under the same rules."

The case is National Institute of Family and Life Advocates v. Becerra (16-1140). A ruling is expected by early summer.