Abedin claims she never received FBI warrant for Weiner emails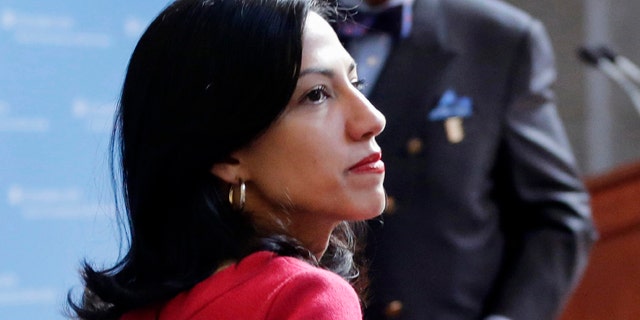 Hillary Clinton aide Huma Abedin told a Manhattan federal judge in a court filing Thursday that neither she nor Anthony Weiner ever received FBI search warrants for emails found on her estranged husband's computer — raising questions about whether FBI warrants for the emails were ever issued, and if so to whom.
In the letter, Abedin's lawyer said she is unable to comment on a Los Angeles lawyer's request for FBI warrants tied to her emails, because "the government has never provided her with a copy of the warrant it reportedly obtained to search certain emails."
"We understand that Mr. Weiner has likewise not been provided with a copy of the material," said the letter from lawyer Karen Dunn.
Abedin's letter is tied to a request by E. Randol Schoenberg, a genealogist and lawyer based in LA, who has asked a Manhattan federal judge to help him get to the bottom of FBI Director Jim Comey's late-October surprise announcement that emails tied to the agency's probe into Clinton's email server were found on Anthony Weiner's computer during the FBI's probe into his sexting with an underage teen.
Schoenberg, known for recovering artwork stolen by the Nazis, wants Judge Kevin Castel to make the warrants public to ensure the FBI had proper cause to investigate the emails. Schoenberg's letter suggested urgency in getting to the bottom of the warrants before the "impending vote of the Electoral College" on Dec. 19 to finalize the presidential election.