A Libertarian Latino Is Running For Vermont Governor, Would Celebrate With Mofongo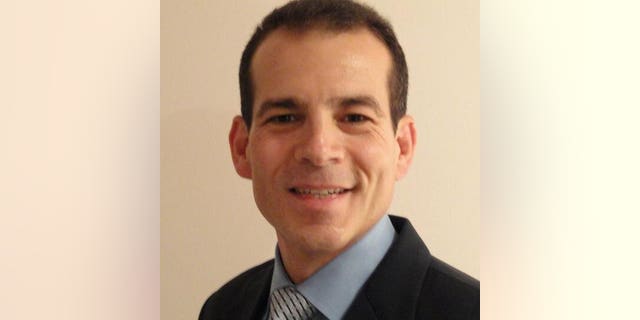 NEWYou can now listen to Fox News articles!
One of Vermont's gubernatorial candidates says, jokingly, that if he wins, he will give out "mofongo" to celebrate – that's Spanish for a Puerto Rican mashed fried plantain dish.
Dan Feliciano is the Libertarian Party nominee who is running on a platform that is, in a way, a mofongo of Republican and Democrat positions on various issues.
The New York-born business consultant cites as priorities cutting taxes, bringing down spending, retaining businesses, and legalizing marijuana, among other things.
"My platform is 80 percent of the Democratic platform and 80 percent of the Republican platform," Feliciano said to Fox News Latino.
His campaign website says he strongly believes "that the government should not interfere with our personal freedoms … People should be empowered AND accountable to live the lives they chose."
Feliciano also expresses concern that "as many other states have experienced a sharp decline on tax revenues and sharp increases in costs, so has Vermont."
The deadline for candidates to file for the August primary election is 5 p.m. Thursday.
Challengers will be running against Gov. Peter Shumlin, who is a Democrat.
Feliciano jokes that he is one of maybe "two Puerto Ricans in Vermont."
"It's about 99 percent white," he said.
Indeed, local newspapers noted after the last Census that while many states across the country were seeing population growths because of Latinos, the same was hardly true in Vermont.
Of the state's population of some 626,000, according to the 2010 Census, Latinos accounted for just under 2 percent, or 9,208.
Feliciano ran for governor in 2010 as an Independent, but he considers this candidacy as the first real time he is running for the position.
"When I ran last time, it wasn't a serious run," Feliciano, 51, said. "I ran just to get big issues out on the table."
He is proud of his Latino and Bronx roots.
"I'm a Puerto Rican from New York who dropped out of high school," he said, saying that far from hurting his campaign, it's part of his connection to voters.
"It resonates with a lot of people here," he said of the salt of the earth mien he exudes with the public.
Feliciano, who enlisted in the Navy when he was a young man, moved to Vermont 10 years ago.
Local media outlets depict the governor's race as open, not exactly a slam dunk.
So far there is no establishment Republican seeking the party's nomination to run against Shumlin in November. Emily Peyton, who ran for governor as an independent two years ago, has filed to seek the Republican nomination. But local media say she lacks strong backing by the party.
The Associated Press contributed to this report.