99 Days to Decide: Tancredo Threatens to Join Colorado Gubernatorial Race, Says GOP Candidates Can't Win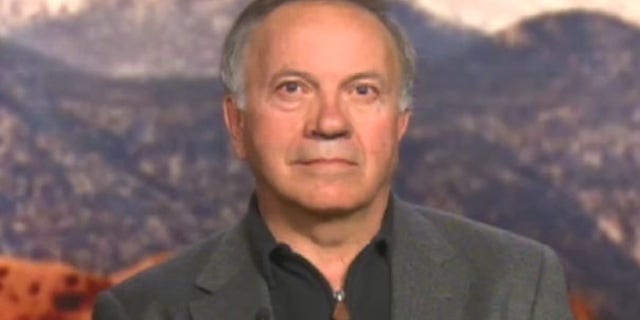 NEWYou can now listen to Fox News articles!
What Colorado Republicans had hoped would be a banner year is turning into a bitter intra-party rivalry as former Republican presidential candidate and Rep. Tom Tancredo announced Monday he could enter the gubernatorial race as a Constitution Party member.
Tancredo, who claims he has a better chance of beating Democrat and Denver Mayor John Hickenlooper even in a three-way race, said he wants the GOP nominee to withdraw after the Aug. 10 primary if he's polling behind Hickenlooper, otherwise he's jumping in.
Former Rep. Scott McInnis and entrepreneur Dan Maes are running for the GOP nomination. Both are troubled by publicity problems -- McInnis for allegedly plagiarizing and Maes for campaign finance violations.
Tancredo's proposal led Colorado Republican Party Chairman Dick Wadhams to blast the insurgent on a morning radio show out of Denver.
"What's your agenda? What are you going to talk about? Impeaching (President) Obama and bombing Mecca and all that stuff?" Wadhams asked in a lengthy debate on the Peter Boyles Show on KHOW in Denver.
"Tom Tancredo has nobody's interest in mind other than his own," Wadhams added, saying that he has to support the Republican candidate. "But what do you expect from a guy who reneged on his term-limit pledge and has been running for office for five decades?"
Tancredo argued that he's trying to do what's necessary for conservatives in the state and argued that Wadhams said privately that he hated both GOP candidates and they can't win.
"You hate the people you've got on the ballot. You dislike them both. You don't trust either one," Tancredo said, claiming that Wadhams called McInnis "untrustworthy" and Maes "a joke."
Wadhams denied he said that, to which Tancredo said, "That is a bald-faced lie."
Tancredo stopped short of calling on Wadhams to step down, but said it's the job of party leaders to recruit good candidates and he believes Wadhams has fallen short.
Tancredo added that Wadhams called him several times and told him, "Don't do anything that might screw things up."
"How can you possibly make this a bigger mess?" asked Tancredo.
Wadhams warned Tancredo that he could cost the party an opportunity to recapture the governor's office, and it could hurt other GOP candidates in the general election, at a time when the Republican Governors Association is targeting 37 races across the country on the heels of big victories in New Jersey and Virginia last year.
"Let there be no mistake about it: Regardless of who our nominee is for governor after the primary, if Tom Tancredo carries through on his threat to run as a third party candidate, he will be responsible for the election of Denver Mayor John Hickenlooper as governor and for other races that will be imperiled as well," Wadhams said in a statement.
Despite grumbling from inside the party, Wadhams has said people shouldn't blame him for the party's latest troubles and no one can control candidates, nor should they try to control who gets to run.
"My role is not to pick candidates. My role is to facilitate candidates in the general elections. My job is not to run campaigns," said Wadhams, who has been party boss for the past three years.
Maes said it's unfair to blame Wadhams for the party's problems.
"Many people demanded he take the lead and pick candidates, but I admire him playing the objective role he plays. He says he won't show favoritism, and I believe him. People believe he's causing a lot of the internal bickering, and I don't think that's the case. But he's the leader, and he takes the heat," Maes said.
McInnis also said he doesn't blame Wadhams.
"It's tough being chairman of the party," he said.
The Associated Press contributed to this report.