$5B Subsidy for Early Retiree Health Coverage Going Quickly, Drawing GOP Criticism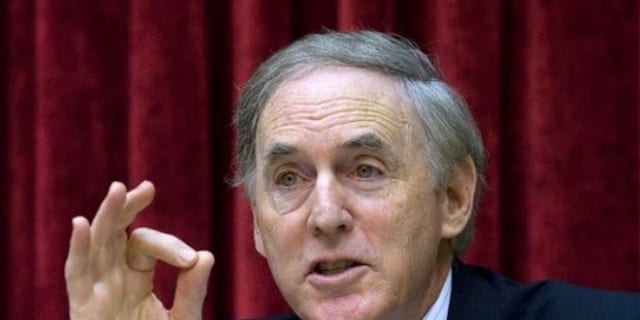 A $5 billion program aimed at providing temporary help to employers to maintain medical coverage for early retirees is being quickly depleted, as Republican lawmakers express outrage over the number of large, profitable corporations that have pocketed the taxpayer money.
The Early Retiree Reinsurance Program was created by the federal health care law passed by Democrats and signed by President Obama last year. The purpose was to encourage employers not to drop health coverage of early retirees before some of the key provisions of the health care law take effect in 2014.
But much of the money has gone to some big-name companies and organizations, including more than $200 million for the United Auto Workers, $140 million for AT&T and $91.7 million for Verizon.
And General Electric, which made news this week for not owing federal taxes on $14.2 billion in profit, got $36.6 million through the retiree program.
"How can you justify giving out so much of taxpayers' money to these profitable corporations?" Florida Rep. Cliff Stearns said at a legislative committee hearing Friday in questioning Steve Larsen, a senior director at the Centers for Medicare & Medicaid Services, which runs the program.
Larsen replied that the program enabled those companies to continue to offer retirement benefits.
The program was designed as a temporary relief for early retirees age 55 and older who are not yet eligible for Medicare. The money was supposed to be available until the health care law is fully in place in 2014, when competitive insurance markets will open for business and eligible individuals can get government tax credits to help pay premiums.
So far, the program has provided $1.8 billion in financial assistance to more than 1,300 employers across the country since it began accepting applications last June. But it will stop accepting applications May 5 due to the popularity of the program, the Centers for Medicare & Medicaid Services said.
"We are thrilled with the success of the Early Retiree Reinsurance Program and excited that we are helping maintain coverage and moderate costs for millions of American workers and retirees," Larsen said in a statement. "Insurance for older Americans is over four times more expensive than coverage for young adults, and we are happy that this program is helping employers maintain coverage."
His agency is expected to publish a notice about the end of the program Tuesday. A preliminary version of the notice says that the decision to no longer accept applications is "based on the actual availability of remaining appropriated ERRP funds and the rate at which we have been disbursing reimbursement, as opposed to the projected amounts of ERRP reimbursements that applicants listed in their ERRP applications."
The agency didn't rule out resumption of the program.
"Should circumstances related to the availability of ERRP funding change, we may decide it is appropriate to resume accepting ERRP applications," the notice reads.
The government subsidy amounts to 80 percent of medical claims between $15,000 and $90,000. Companies can use the federal money to lower their own costs, or pass on the savings to their retirees though lower premiums and reduced cost sharing. Firms that receive federal help have to formally notify their retirees that they've gotten a subsidy.
The subsidy covers medical, surgical, hospital, behavioral health, prescription drug and other benefits covered by Medicare.
Medicare officials note that employers have dramatically scaled back retiree health coverage as medical costs have shot through the roof in the last 20 years. The share of large companies providing the benefit dropped from 66 percent in 1988 to 28 percent last year, according to the Kaiser Family Foundation.
But Republican lawmakers said Friday that profitable corporations should be responsible for providing retiree health coverage without help from the government.
"You think this health care system that Democrats passed is so successful, why in the flip are you giving out so much money of taxpayers so freely and overwhelming to companies that are profitable?" Stearns asked Larsen.
Larsen noted that state and local governments also received money.
"We think the program is successful because it has allowed these companies and state and local governments and nonprofits and commercials to continue to be able to offer coverage for early retirement," he said