2 soldiers died while Bergdahl search underway, but not while on patrol, Pentagon finds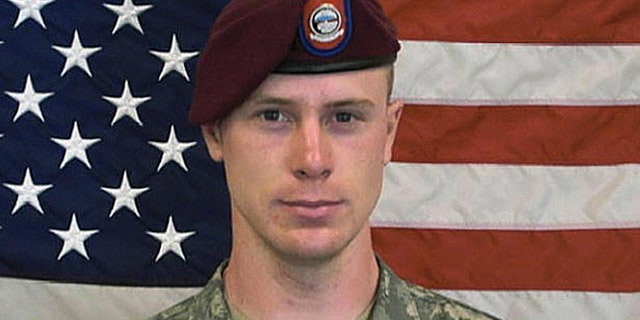 NEWYou can now listen to Fox News articles!
Pentagon officials probing claims that eight soldiers died while looking for Sgt. Bowe Bergdahl have confirmed two troops from his unit died while the search was underway, but not while they while they were on patrol, a senior defense official told Fox News Friday.
Bergdahl was held by the Taliban for five years before being released last week in exchange for five Taliban Guantanamo detainees. Since his release, members of Bergdahl's unit at the time of his disappearance have said he was a deserter and claimed eight men died as a result of the search for him.
The official said the two soldiers in Bergdahl's unit who died were in a combat outpost that was attacked. The official said it was impossible to prove a link between their deaths and Bergdahl's disappearance.
In addition, investigators have determined that some of the other eight soldiers were killed while driving a logistic delivery to the base, and likely would have been doing so regardless of the search. The official said a few others were involved in explosive ordinance detection, but did not say whether that job was related to their deaths.
The official also confirmed that Bergdahl did try to escape his captors at least twice. After one of the attempts he was "caged" in either a small box or small room, and was at some point held in solitary confinement for a period of time.
The Obama administration has said it made the call to make the prisoner trade for Bergdahl because a video it received showed his health was getting worse. The official said that in the video Bergdahl is stammering and cradling his arm. He had lost weight and was in worse, but not grave, condition.
"The military intelligence medical assessment was that he was 'in declining health,'" the official said.
Lawmakers on both sides of the aisle have criticized the Obama administration for not notifying them before agreeing to trade the Gitmo prisoners for Bergdahl. The White House has argued the decision was necessary because of Bergdahl's declining health and a small window of opportunity to rescue him.
Fox News' Jennifer Griffin contributed to this report