Why Angela Merkel's visit to the Balkans matters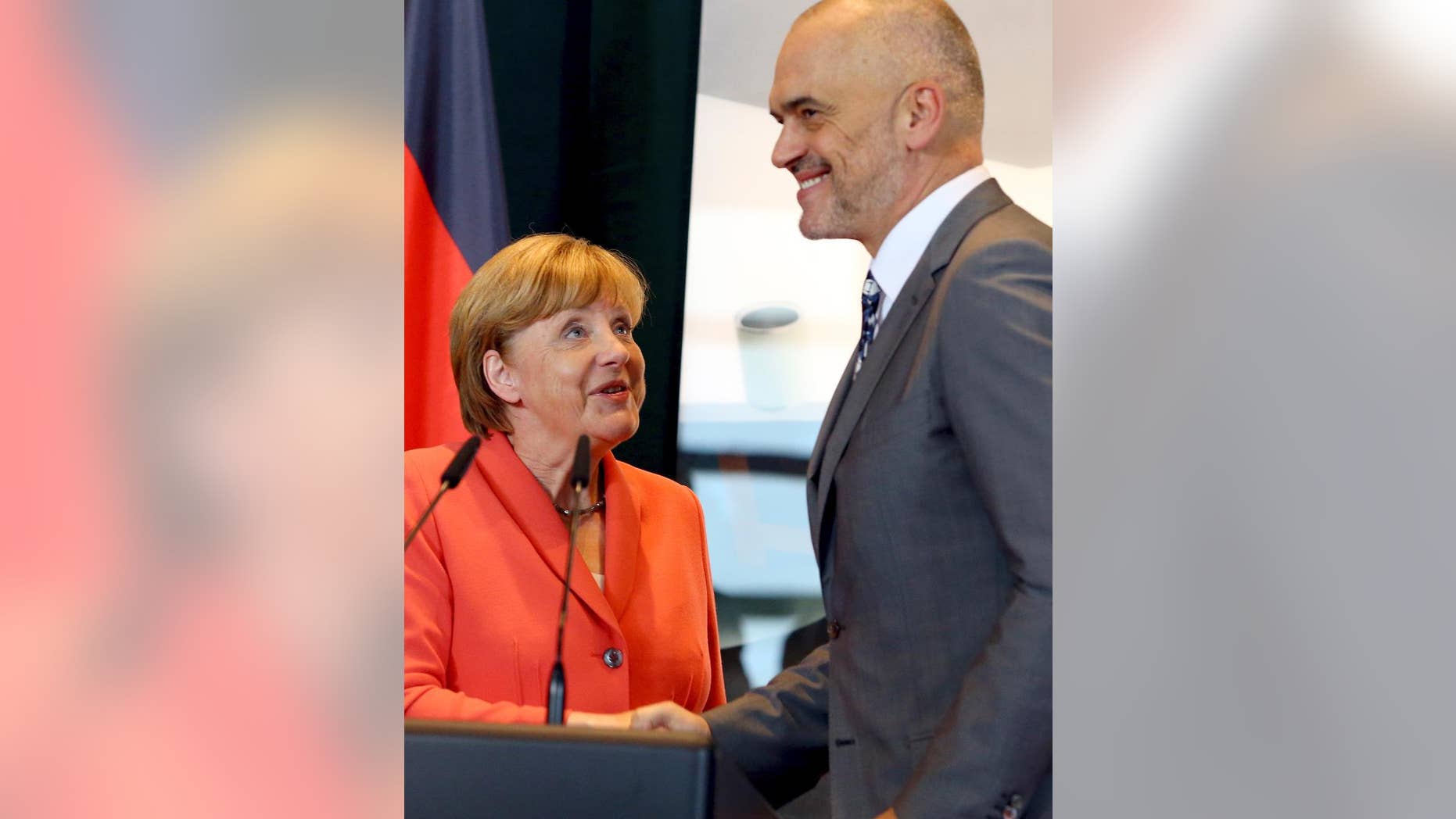 This week is a watershed not only for the future of Greece but also for the rest of the historically troubled region in which the country is situated. German Chancellor Angela Merkel will have a leading voice in deciding whether the Balkans, including Greece, become Europe's No Man's Land, or are firmly drawn into  a European framework for support and integration.
That, in turn, will have security implications for the United States, which created the post-World War II Marshall Plan in part to keep Greece from falling into Russia's then-communist sphere of domination and invested heavily in the 1990s to end humanitarian crises and ethnic conflicts in region.
The European Union needs to decide on a future vision for itself and for the peoples of Europe: to be outward-looking, inclusive, and engaged -- or defensive, uncompromising and circumscribed, focused on a smaller and perhaps less influential core zone of Western countries.
Merkel will have a pivotal role in this decision. As she deals with the Greek financial crisis, she is scheduled to visit Albania and Serbia on July 8-9. The visit was announced a year ago at the Berlin Summit on the Western Balkans,  a meeting widely seen as a sign that the Balkans would not be overlooked amid the Greek disaster and beyond.
Nor should it be. Europe's slow-motion, low-growth economic crisis has had perhaps the greatest effect in the Balkans, whose fragile and underdeveloped economies feed off European growth and prosperity.
Right now, the region is experiencing the same increased nationalism and economic populism as in Greece, and worse: democratic backsliding, the weakening of public institutions, and increased corruption are all tearing the countries of the region at their seams. Sensing geostrategic opportunity in the turbulence, greater powers are on the prowl.
Russia has expressed its strategic interests in the region in recent statements opposing  planned NATO expansion in Southeastern Europe. Vladimir Putin has been active to advance political relationships in Serbia, Bosnia and Herzegovina, Montenegro and Macedonia and has expanded investments in energy, oil and infrastructure.
China has also doled out cheap loans and large investments to increase its political influence and strategic commercial interests in the region, and by extension, in Europe. China's infrastructure projects are spread across the Balkans. They range from the highways connecting Macedonia and Albania, Serbia and Montenegro, Belgrade and Budapest, to the management of several main ports of the Mediterranean – including the port of Piraeus in Greece and a forthcoming deep water port investment in the Adriatic.
The opportunistic interest of China and Russia in the region show clearly that the Balkans remain the soft underbelly of Europe.
If these trends are to be countered in the absence of the United States, an increasingly reticent power, Germany needs to step up. Berlin needs to be more active in fostering investments and economic growth, consolidating democratic institutions, and leading a fight against blossoming corruption and organized crime -- all things Merkel seemed to promise at last year's regional summit.
As Merkel visits Albania and Serbia this week she needs to address five major threats:
Recession and the economic crisis have increased nationalistic tones and extremist movements. Ethnic problems and lack of democracy continue to pull apart the fabric of Bosnia-Herzegovina and Macedonia.
Social problems, unemployment and poverty levels are adding on to the threat of extremism and terrorism in the region.
High levels of corruption and the influence of organized crime in politics are creating instability and politcal uncertainty in Albania.
Montenegro faces uncertainty without a quick path for integrating into a Euro-Atlantic security area. Relatedly, Serbia's fluctuation in preferences between East and West needs to be addressed with a concrete plan.
The overall European policy of prioritizing politcal stability versus democracy has generated an increasingly oligarchic system that feels more comfortable outside the EU and its rules.
If these trends are added to the economic and financial crisis stemming from Greece, and the rising influence of other powers such as Russia, China and nearby Turkey, then the Balkans truly begins to resemble a powderkeg.
The visit of Chancellor Merkel in the Balkans this week is certainly a sign of concern and serious commitment not to leave the region behind. But Germany now needs to lead.