Warren Buffett has given $1.2 billion to abortion groups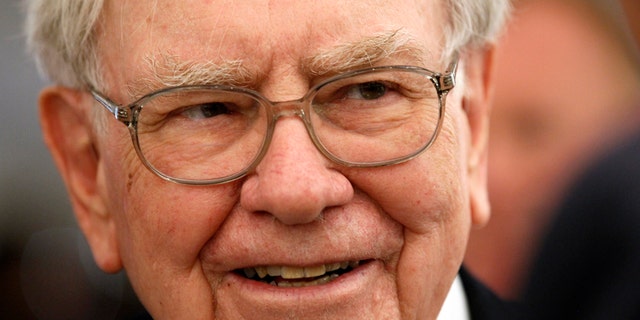 May 13, 2014, marks one year since Philadelphia abortion Dr. Kermit Gosnell was convicted of first-degree murder "in the deaths of three babies who were delivered alive and then killed with scissors at his grimy, 'house of horrors' clinic," according to the Associated Press. Gosnell instantly became the face of abortion in the prolife community.
But there's another, more recognizable face pushing abortion in the U.S. – liberal billionaire Warren Buffett. The so-called "Oracle of Omaha" has donated more than $1.2 billion to abortion organizations from 2001 to 2012.
That's equal to the cost of roughly 2.7 million first-trimester abortions – more than twice the number of abortions that occur in an entire year in the United States. Unlike Gosnell, however, everything Buffett has done has been entirely legal. But Buffett does share something else in common with the abortionist. Both their stories have been largely unreported.
[pullquote]
Imagine the equivalent of the lives of 2.7 million children snuffed out to serve the whims of the third richest man in the world. Most people would say that's a story, most likely several.
Oh no, supporters will cry. Planned Parenthood, NARAL and other similar groups do more than just abortions. And Buffett does more than fund the abortion industry. But that is the core of his agenda, just as it is theirs.
Buffett's own charity, The Susan Thompson Buffett Foundation, is named after his first wife who was an abortion supporter. Its domestic operation is led by pro-abortion activist Tracy Weitz, Ph.D., MPA. Weitz has worked at Planned Parenthood, The Bixby Center for Global Reproductive Health and once defined abortion as "a moral action undertaken by moral agents."
None of that is obvious from the charity's website. It includes information on college scholarships and the "Alice Buffett Outstanding Teacher Award." Neither that award, for "Outstanding Omaha Public School Teachers (K –12)," nor the scholarships even hint at the darker direction of the massive charity.
The site itself seems deliberately insular. Copyrights on the pages read "2008" and the charity makes it clear: "The Buffett Foundation responds to questions about College Scholarships and the Alice Buffett Outstanding Teacher Award only. We will not respond to any other inquiries."
No wonder. They wouldn't want to damage Warren Buffett's incredible media profile by telling the nearly half of America that is prolife how he spends some of his billions. Lord knows the American media would never do that.
Since 2001, there has only been one tangential mention of Buffett's support for abortion on the broadcast TV network morning and evening news shows. It wasn't even really about Buffett. It was the NBC "Nightly News" obituary for his wife and it included her support for Planned Parenthood. That's out of at least 545 appearances or mentions of the Berkshire Hathaway chairman and CEO.
Nowhere did the media explain how Buffett has given $289,811,421 to Planned Parenthood since 2001. Buffett was never mentioned as a top donor when Live Action embarrassed Planned Parenthood with two videos of staffers assisting a Live Action actor with a possible sex selection abortion.
That wasn't the only embarrassment for the abortion provider. In early 2011, Live Action's Lila Rose trained investigators to pose as a pimp and a prostitute running a sex ring composed of 14- and 15-year-olds. Planned Parenthood workers were quite willing to help provide underage abortions.
No mention of Buffett's billions then either.
Instead we get grandfatherly Buffett, tax-hiking Buffett, investor Buffett. As a reliable liberal businessman, journalists turn to him as a source for almost any commentary.
It's easy to understand. If you give $1,000 to a ballot initiative to defend traditional marriage, that's controversial. If you give $1.25 billion to promote abortion, journalists, who are wildly pro-abortion, don't dare see any controversy.
But now the information is out there. Watch as the supposedly "neutral" news media does its best to hide it.