Toyota's Collison Course -- Profits Over Safety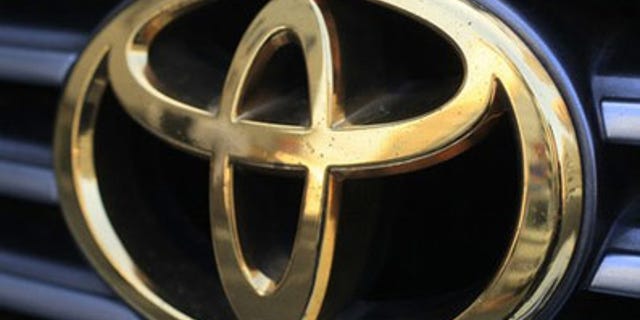 NEWYou can now listen to Fox News articles!
For decades when consumers purchased their Toyota vehicles, they were sold on a safe car and a solid investment. A Toyota was known as a safe, environmentally friendly vehicle with low fuel costs and with the high resale value. Toyotas have enjoyed this reputation since the last century. And that's no accident. Toyota carefully crafted this image as a safe, reliable, good investment.
The recent flood of Toyota recalls, investigations, and inquiries have been shocking for consumers. Toyota has issued a continuing series of recalls encompassing over 8 million vehicles worldwide. These recalls involve serious defects that can cause uncontrolled acceleration and difficulty braking. Even more shocking, these recalls seem to indicate that not only does Toyota have a parts problem, it has a process problem as well. On Tuesday, Toyota admitted that the current repairs in place may not "totally solve" the problems with its vehicles. These "unsolved" defects in Toyota vehicles have already caused needless deaths to dozens of Toyota passengers and drivers.
At first, most thought the Toyota recalls simply illuminated very limited problems. However, as the string of recalls increases, consumers feel violated in their faith and investment in the safety of their Toyota vehicles. Many are just outright hesitant about putting their children or loved ones in a Toyota wondering if they could be the next incident. Nearly every Toyota owner has been harmed by the recalls that have lowered Toyota resale values—a loss to the average Toyota owner of a few hundred to a few thousand dollars—as news about the safety concerns with Toyota vehicles grows.
This week, we learned that Toyota concealed the truth about known safety problems to sway federal regulators concerning auto defects dating back to 2004. For at least two years, suspicious lawyers have sought the truth through lawsuits filed sporadically around the country, but it seems Toyota hid many of the documents from the lawyers as well.
Toyota unabashedly pursued increased sales volume over the safety and quality of its vehicles without being able to stop and think of the consequences. We still do not know the whole story, and Toyota continues to resist full disclosure to the public and government. Watch and see if the legal process does not produce information that allows the government and the public to get to the bottom of everything (just as with rollovers and bad tires a few years back).
In the end, Toyota will pay an incomprehensible price for their arrogance, deceit of the consumer and the government, and dangerous drive for profit.
Toyota will be hit with erased consumer confidence, a plummeting stock price and shocking liability verdicts. If the truth had been told, then Toyota would have saved lives along with its stellar reputation. If the truth had been told, then stock prices would have remained high and Toyota would still be an envied company. No more after this week. Keep your eye on consumer attitudes, Wall Street values, and courthouse verdicts.
W.Mark Lanier is founder of The Lanier Law Firm, where he serves as the firm's lead litigation counsel. Mr. Lanier is widely recognized as one of the top trial lawyers in the United States.