Todd Starnes: Army chaplain faces punishment for following religious beliefs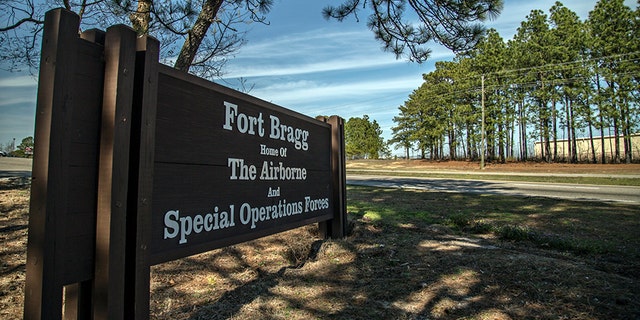 A decorated Army chaplain is facing what his attorneys are calling a "career-ending punishment" after he explained to a soldier that he could not conduct a marriage retreat that included same-sex couples because of his religious beliefs.
A military investigation at Fort Bragg in North Carolina determined that Chaplain Scott Squires should be disciplined for his failure to include a lesbian couple in Strong Bonds, a marriage retreat sponsored by the Army.
Click here to follow Fox News personality Todd Starnes on Twitter!
The investigation determined that he chaplain, who is endorsed by the Southern Baptist Convention's North American Mission Board (NAMB), had discriminated against the soldier based on her sexual orientation.
The Southern Baptists forbid their chaplains from facilitating marriage retreats that include same-sex couples.
When Squires realized he could not participate, he rescheduled the event to accommodate the lesbian couple with a chaplain who could oversee the retreat. But apparently that was not good enough.
"The Army EO policy states that no service will be denied to any member of the Armed Service regardless of race, color, national origin, gender, religious affiliation, or sexual orientation," read a report from the investigator. "CH Squires should be reprimanded for his failure to include (name deleted) in the initial Strong Bonds Retreat."
But First Liberty Institute, a religious liberty law firm representing the chaplain, said on the "Todd Starnes Radio Show" that its client was placed in an untenable position.
Had Squires participated in the marriage retreat he would have risked losing his endorsement by the Southern Baptists. Likewise, the Army requires its chaplains to adhere to their endorsers' rules and religious tenets.
"Chaplain Squires should not have his career ruined for following the rules of both his faith and the Army," First Liberty Institute attorney Mike Berry said on the "Todd Starnes Radio Show."
According to a Southern Baptist memorandum released in 2013: "NAMB endorsed chaplains will not conduct or attend a wedding ceremony for any same sex couple, bless such a union or perform counseling in support of such a union, assist or support paid contractors or volunteers leading same-sex relational events, nor offer any kind of relationship training or retreat, on or off a military installation, that would give the appearance of accepting" such relationships.
The Army's investigation determined the chaplain should've followed military protocol instead of the rules of the Southern Baptists.
"CH Squires behaved as if his NAMB restrictions superseded (name redacted)'s right to attend the event," the investigator wrote.
Investigators also ruled the chaplain had committed discrimination by explaining to the offended soldier that his religious beliefs prevented him from participating in the retreat.
"In essence, the investigator equated Chaplain Squires' explaining the requirements of his faith with unlawful discrimination," Berry said. "It is inconceivable that a military chaplain who merely explains his ecclesiastical endorser places certain restrictions on what religious rites, ceremonies, and practices he may perform violates military EO policy."
The investigator said Squires' explanation was "unnecessary" and "created a situation where he unintentionally violated Army EO policy."
"That would mean a chaplain can't even talk about their religious beliefs without being accused of discrimination. That would strip thousands of chaplains across our military of their most basic freedoms under the First Amendment," Berry said.
Berry said federal law protects the chaplain and prohibits the military from punishing any chaplain acting in accordance with his or her religious beliefs.
"Chaplains should not have to give up their First Amendment rights in order to serve," Berry said.
So unless the military reverses its decision, Squires will be punished by the Army for following the Army's own regulations.