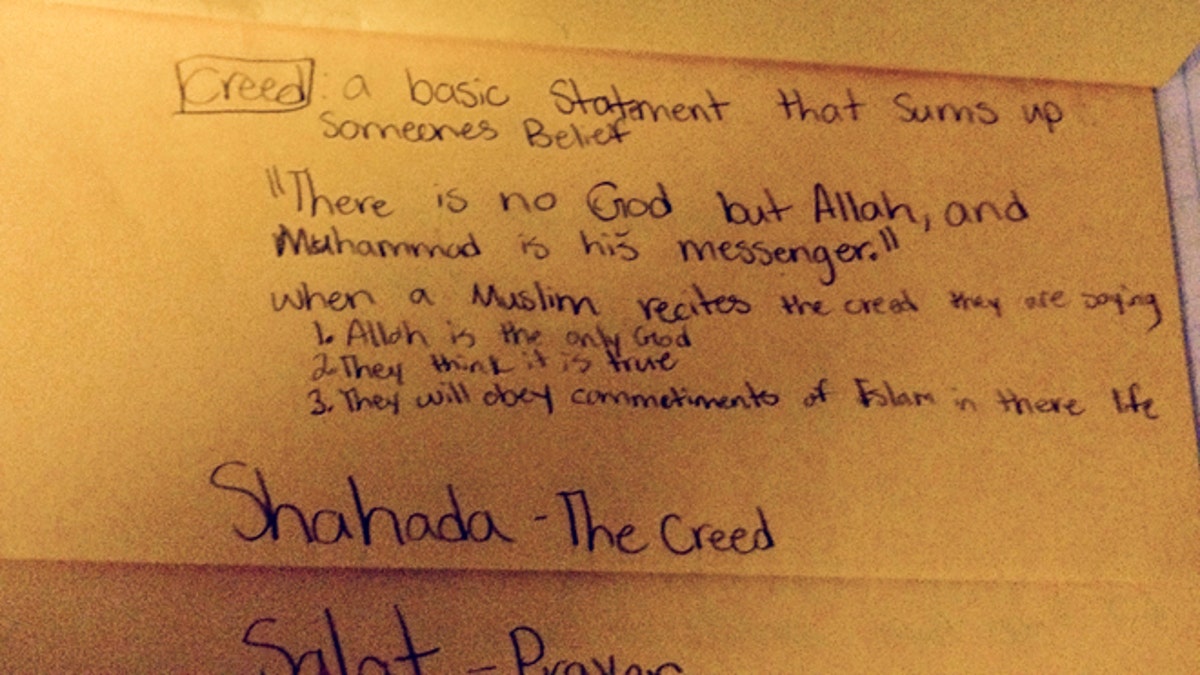 Maury County, Tennessee is in the heart of the Bible Belt. So it's understandable why the local church ladies got all shook up when they discovered that school children had been forced to declare, "There is no God but Allah."
Seventh graders at Spring Hill Middle School spent three weeks covering Islam in a Social Studies class – enraging some parents who say the lessons crossed the line into indoctrination and proselytization.
Click here to join Todd's American Dispatch – a must-read for Conservatives.
Could you imagine the outcry from liberal activists if the students had been forced to write "Jesus is Lord'?
"I am not pleased that my 12-year-old was taught the Islamic conversion prayer," parent Brandee Porterfield told me.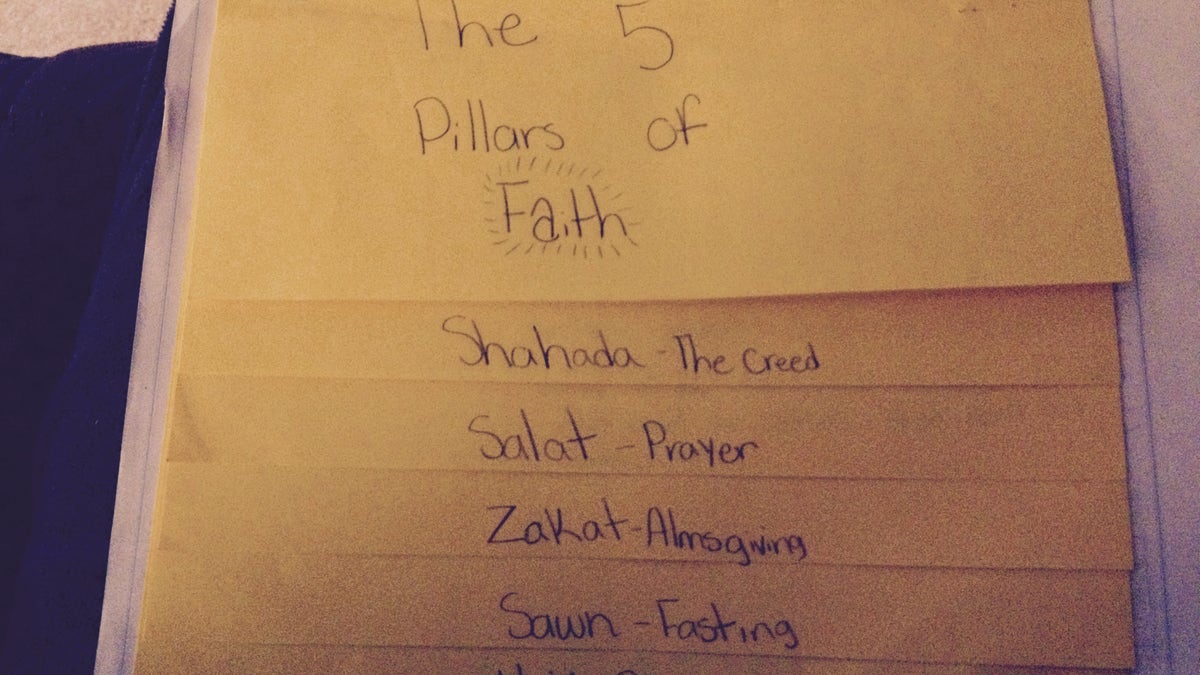 Joy Ellis was a bit fired up, too. She discovered the Islamic lessons after examining her daughter's class work.
"I was very angry that my child, my Christian child, was made to profess that Allah was the only God," she told me.
According to the lessons, students were instructed to write the "Shahada" – "There is no God but Allah; Muhammad is the Messenger of Allah." Students also learned the five pillars of Islam.
"That was crossing the line between teaching the culture and teaching them the Islamic faith," Porterfield told me. "This is not teaching. This is indoctrination."
Could you imagine the outcry from liberal activists if the students had been forced to write "Jesus is Lord'?
Porterfield said she does not have a problem with the school teaching Islam – so long as they give other major religions equal time. But that did not happen.
"They told me they would not be teaching Christianity," she said. "Because they only taught this one faith – to me that is state-sponsored prayer in schools."
Ellis said it appears the school is advancing a pro-Muslim agenda.
"It tells me they are trying to convert my children to being Muslim," she said.
School officials defended the lessons and disputed some of the allegations from the irate moms and dads.
"We are not trying to convert," Dr. Jan Hanvey, the district's middle school supervisor, told the Columbia Daily Herald.
Hanvey said the curriculum has been in place for more than 30 years. She also disputed the allegations that the Islamic religion was taught for three weeks, telling the newspaper they spent three weeks talking about the geography, culture, economics and government surrounding the religion.
So what about other religions – like Christianity? Buddism? Judaisim?
Hanvey said the chapter on Christianity was "put off" until a later date. She told the Daily Herald by the end of the school year the students will have studied other faiths.
Porterfield told me she spoke with her daughter's teacher – and was told a very different story.
"She said they would not be covering it because Christianity is not in the school standards," Porterfield said.
Porterfield and Ellis also took issue with the "white-washing" of the Islamic faith. There were no discussions about extremists slaughtering Christians and Jews. There were no chapters on the extremists beheading people.
"The textbook is a very cleaned up version of Islam," Porterfield said.
Hanvey told the local newspaper that modern events have caused "fear" of Islam – going so far as to compare it to how Japanese people were treated after Pearl Harbor was bombed.
Well, Dr. Hanvey -- flying jetliners into skyscrapers in the name of Allah tends to cause folks to be a bit fearful.
I've been documenting the rise of Islam in American public school classrooms for a number of years. There's a chapter dedicated to it in my last book, "God Less America."
The Islamic faith is being accommodated while the Christian faith is being marginalized. If you need proof, just consider this:
A few weeks ago, a Mississippi high school marching band was ordered not to play "How Great Thou Art" during a half time show. And yet just a few states away public school children are learning the Islamic profession of faith.
I wonder what the Islamic term is for double-standard?