The incredibly difficult lesson I learned after losing a friend too soon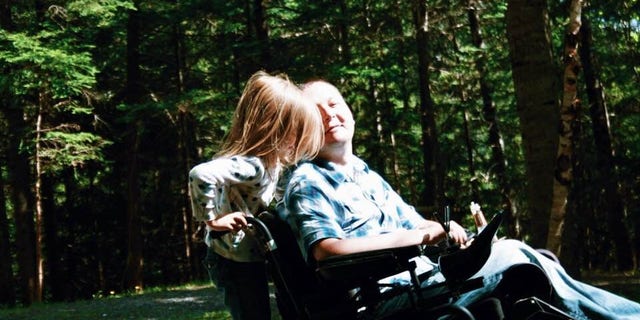 This week he would've turned 40.
Friday, actually.
One of my best friends in the whole wide world. One of those who has always been there; one of those who you hope will always be there. Always. Not taken away from you at the age of 39.
I mean, do you ever prepare your heart to lose someone when they are 39? Never.
But we did. His (huge) circle of friends and family. Everyone who has spent so many moments since his passing with a lump in their throat. A lump that has just felt that little bit bigger this week.
And while I have every trust that he is in a place far lovelier than here, his passing (and the days that have followed) has sent me down into a trench of questions, guilt, and doubt.
Questions about if I am there for my friends as much as I should be.
And then guilt and doubt, with the realization that the answer is no, I have not been.
I get caught up in life. Marriage. Motherhood. Work life. Volunteer life. And all of the demands that those things bring. I often check in with myself, to make sure that I am showing up in these facets of my life as I should be.
But, regrettably, I do not do those check-ins with my friendships. It's not that my friends don't mean everything to me, because trust me. They really, really do.
I guess what it comes down to, is that I have just felt like they will always be there. No matter what.
And my friends passing has brought me to the brutal realization that they will not be.
Maybe you are in a season of life that has made catching up with friends difficult. Maybe the baby is waking up five times throughout the night, and daytimes are currently spent just praying for strength to make it to nap time. Maybe the work projects have been so demanding, that even sleep is a sacrifice. Maybe the grandchildren are out of school, so grandma and grandpa time is at an all-time high, and you want to soak it all up.
I get it.
But take that moment. I beg you. To do nothing more than make a phone call. Just to let them know that you are thinking of them. And call, don't text. Perhaps plan a coffee date (one that you cannot break). Put a dinner date on the calendar. Do anything. Truly anything to let your friends know that you love them. And that you are so very grateful that they are still in your life.
Before the day comes that you find yourself kneeling by your bed, looking up at your white bedroom ceiling, and saying all the things out loud, in a bedroom all by yourself. Just hoping that he is not too busy checking out his (breathtaking) new surroundings to listen.
That guy? The one excited to be nestled into his new home, tucked carefully in beside his daddy? Well, let me tell you about him. He was the star athlete of the school, exceling in any and every sport that he signed up for. He was dark and handsome (the Lord saved the 'tall' for another). He asked me to his high school prom, making me the girl in school who every other girl wanted to change places with. He was my husband's best friend in adulthood, stood by our side at our wedding, and is godfather to our eldest. And 15 years before his passing, his greatest passion, riding, took away the ability to move anything below his mid-chest down. Legs and hands included. He was an amazing human, and I miss him. A lot.
Make those phone calls. Plan those dinner dates. And, if you wouldn't mind, could you and your friend cheers to him with your wine glasses (or coffee mugs) at some point?
His name was Denis.