The Golden State Warriors are making history, America. Here's why you've gotta watch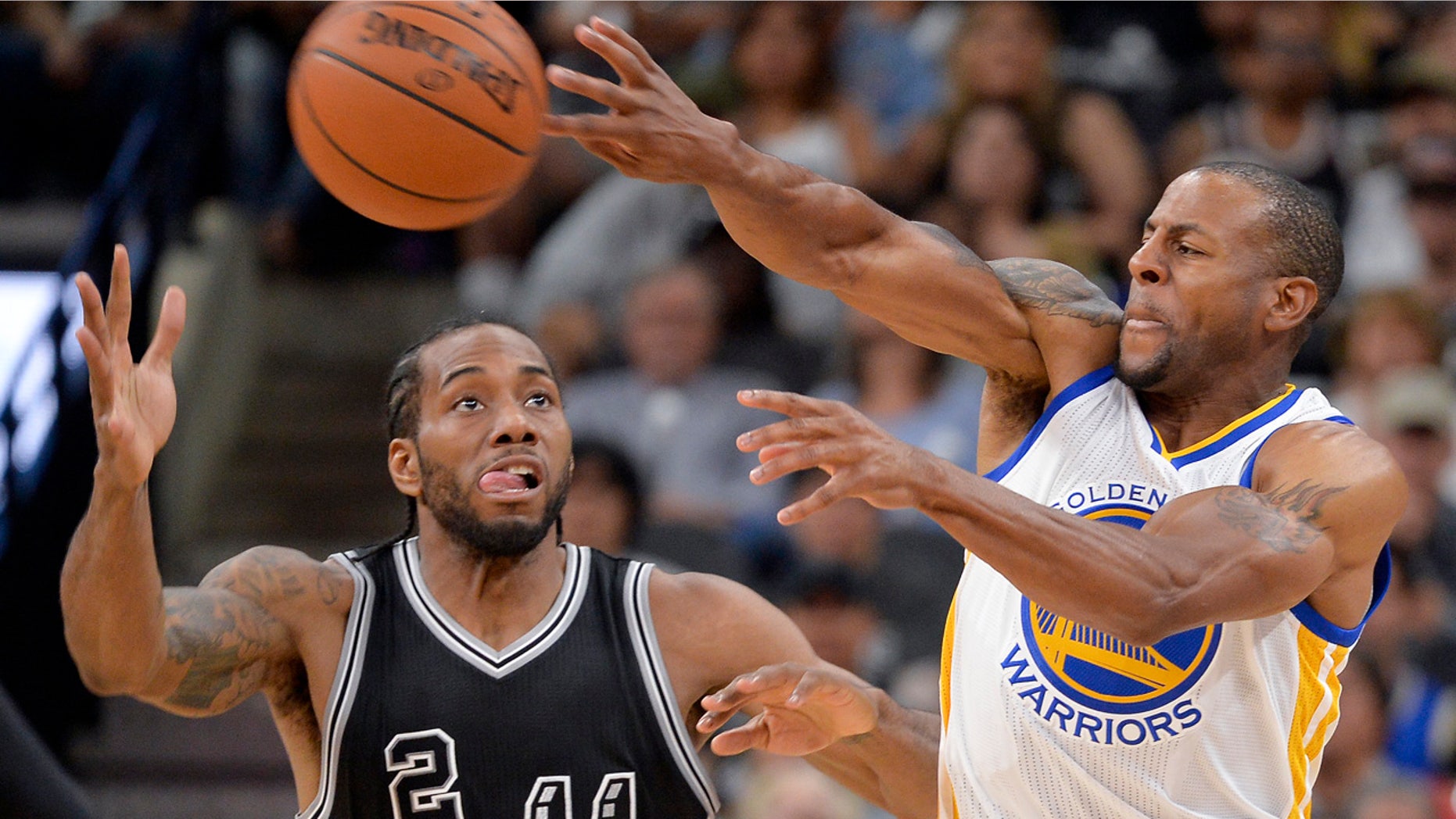 History is repeating itself in pro basketball, and if you haven't been paying attention, you still have plenty of time to tune in to the NBA playoffs, which begin Saturday, and witness it.
Before our sometimes disbelieving eyes, the Golden State Warriors and their inimitable, huggable superstar, Steph Curry, have become a 21st century version of Michael Jordan and Chicago's unforgettaBulls.
Watching these Warriors isn't just fun. It's informative, because they are winning in a way that lifts themselves, the NBA, the entire sports world and maybe even the world outside of sports.
They take – and make – the most outlandish shots this side of the Harlem Globetrotters. They light up the scoreboard like a pinball machine. And they win – numbingly.
Until this year, Jordan's Bulls had the best regular-season record in NBA history: 72 wins and 10 losses in 1995-96.
Now there is a new standard of excellence: the 73-9 Warriors record that should lead to their second consecutive NBA title, though a potential matchup with the 67-15 San Antonio Spurs in the Western finals could be a tussle.
The Warriors' remarkable success, and the style in which they have achieved it, has kids trying to imitate Curry's uncanny ball-handling and long-range shooting on playgrounds everywhere. It also has business leaders trying to duplicate the Warriors' trusting environment.
The trust shared by Curry and his teammates, and significantly the trust between Curry and the Warriors' coach, Steve Kerr, might be what has lifted the Warriors from a 60-win NBA team to one of the best teams ever.
Curry knows he can take a crazy shot without Kerr flipping out. Kerr knows he can tutor Curry, get him to cut down on turnovers and be a better passer, without Curry going into the big-shot pout that is common among many sports stars.
What has happened is that Curry and fellow guard Klay Thompson, possibly the best long-range bombers in the game, usually look for the open man, and whoever ends up with the ball feels he is trusted to take a big shot.
This doesn't just happen. It is a culture that has to be nurtured. It took time for Bulls coach Phil Jackson to get Jordan to trust his teammates enough to pass the ball to them in a game-winning situation.
In 1997, Jordan, who almost always took the shot when the game was on the line, won his fifth title with a game-winning pass … to Steve Kerr.
Curry is about to win his second MVP award. He'll take and make more shots than any other Warrior in these playoffs, and he'll no doubt blow our minds with some of them.
But he's OK with finding someone else to shoot, too. He is the only player this year to average more than 30 points a game, but only nine players in the league averaged more assists than he did.
The Warriors' unselfishness, their skill at whipping the ball around to find the open man and their shooting prowess combine to make watching them so much fun that we might not even notice that we are learning something.
Maybe by the end of June, when the Warriors are celebrating their second straight title, we'll all be a little more trusting.