The fascinating facts about immigrants and health insurance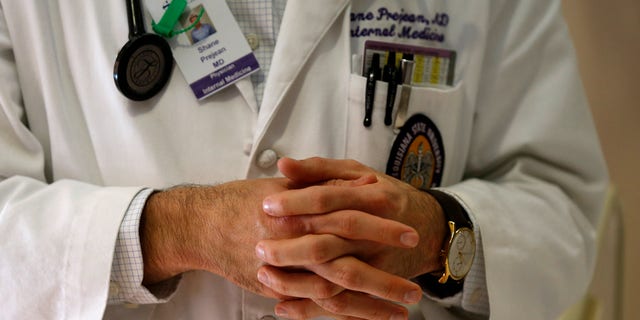 Immigration has been much in the news lately, with the Supreme Court deadlock blocking President Obama's immigration reform program, California's move to try to extend participation in their state health exchange to undocumented immigrants, and the continuing prominence of immigration as both a presidential election issue and a source of international turmoil.
One aspect often lost in the headlines is just how challenging it can be for immigrants, both documented and undocumented, to get health insurance in the United States.
The complexity of the nation's health care system can be daunting for consumers in general. The complexity is magnified for immigrants—many of whom have difficulty communicating in English, work for low wages at jobs that do not offer health coverage and may face a welter of legal obstacles to acquire it on their own.
As a neutral, independent nonprofit organization dedicated to bringing transparency to healthcare costs and health insurance information, FAIR Health takes no position on immigration issues. We do, however, try to demystify health insurance for everyone, including immigrants. For that reason, we prepared a new segment (available in both English and Spanish) in our ongoing series of FH® Health Insurance 101 articles called, "Immigration and Health Insurance Coverage: What Are Your Options?"
The FH Health Insurance 101 series explains our health insurance system to consumers in a way that is both useful and easy to understand. Our new immigration article presents a map for immigrants of the challenging pathway to getting covered.
For immigrants lucky enough to be covered by their employer's health plan, getting insured is relatively easy. For those who can afford to buy health insurance directly from an insurer or broker, it is also fairly simple. For others, it may be complicated or impossible.
Consider first the documented immigrants—those who are US citizens or, in the federal government's terminology, are "lawfully present." Those include green card holders (lawful permanent residents), people who have been granted asylum (asylees), refugees and other individuals on a long list of immigration statuses. Those immigrants, like most other Americans, are required to have health insurance or pay a penalty on their taxes. They can buy coverage through the Health Insurance Marketplace established under the Affordable Care Act, but they have to prove their immigration status with highly technical documentation.
Depending on factors such as income, US citizens and immigrants considered "qualified non-citizens" may be eligible for Medicaid or the Children's Health Insurance Program (CHIP). But, many qualified non-citizens have to wait five years after getting their qualified immigration status before they can get Medicaid or CHIP. As for Medicare, immigrants turning 65 have to have been lawfully present for at least five years to be eligible.
Now consider the country's 11 million undocumented immigrants. They are not allowed to use the Health Insurance Marketplace, Medicare, or, in many states, Medicaid or CHIP. (An exception is made for emergencies, for which even undocumented immigrants may be eligible for emergency Medicaid benefits.)
Rules about Medicaid and CHIP differ from state to state, and in some states and cities some undocumented immigrants may be eligible for some kind of public health insurance. But finding out the details in their particular location can be difficult—especially since undocumented immigrants often are wary of approaching any government agency, for fear that reporting their status will get them deported.
To complicate matters, immigrant families often include members with different immigration statuses. An undocumented mother may have a child who is a U.S. citizen. The mother in such a case can apply to the Health Insurance Marketplace, Medicaid or CHIP for coverage just for the child, without having to disclose her own immigration status. In practice, however, children born in the United States to undocumented parents are three times more likely to be uninsured than other US-born children.
Because undocumented immigrants face such obstacles in obtaining health insurance, they often avoid going to the doctor, and may end up costing taxpayers more when conditions that could have been prevented or treated early become expensive emergency cases. Those without health insurance often depend on a "safety net" of free or low-cost care at Federally Qualified Health Centers, migrant health centers and public and nonprofit hospitals.
FAIR Health does not advocate any particular policy. But we hope that presenting the facts about immigrants and health insurance will help individuals concerned about insurance and their access to care and will contribute to a better informed and healthier population.