Texas university takes the 'holiday' out of parties in December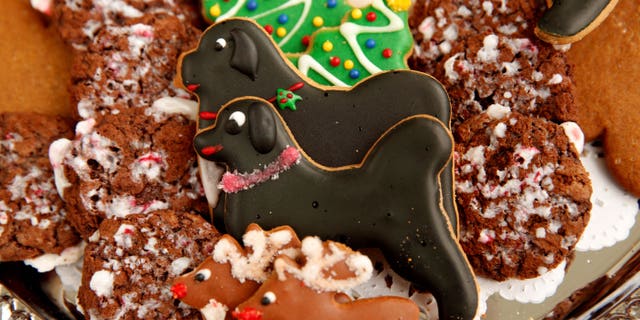 Don't call your holiday party a holiday party.
That's the recommendation from Texas Woman's University – posting a series of tips on how to make December office parties 'all-inclusive' and 'multicultural.'
Click here for a free subscription to Todd's newsletter: a must-read for Conservatives!
"Not all faith traditions have holidays in December, and not everyone identifies with a particular faith tradition," TWU writer Anna Ryan wrote in "A Festivus for the Rest of Us: Tips to plan an all-inclusive multicultural holiday party at the office."
That means dropping the word "holiday" for starters, said Dr. Mark Kessler, a professor of multicultural women's and gender studies – and the university's expert on party planning.
"'Holiday' connotes religious tradition and may not apply to all employees," Kessler told the news service. As an alternative he recommended calling your December gathering an "end of the semester party."
Click here to join America's favorite Conservative Facebook page!
He also recommends not decorating with Santa Claus, a red-nosed reindeer or evergreen trees. And whatever you do, don't serve red & green sugar cookies shaped like Christmas trees, first reported by the fine folks at Campus Reform.
"Avoid religious symbolism, such as Santa Claus, evergreen trees or a red nosed reindeer, which are associated with Christmas traditions," Kessler recommended. "Excellent alternatives are snowflakes, snow men or winter themes not directly associated with a particular holiday or religion."
Now, that one left me a bit puzzled – because I can't seem to find any reference to a red-nosed reindeer in the New Testament.
Speaking of snowflakes, he also suggested party planners avoid playing Christmas carols or any music associated with a "faith tradition." Instead, he recommended "celebratory party music."
Instead of chestnuts roasting on an open fire, Texas Woman's University wants everybody to Wang Chung tonight.
As for the Yuletide noshing, Professor Kessler advises a diverse menu with "items that reflect dietary preferences and requirements of non-majority groups in your organization (e.g, halal or kosher)."
Just imagine the festive scene at TWU's all-inclusive winter shindig. Instead of scarfing down Little Smokies and shrimp cocktail, guests would be stuffing their faces with gluten-free hummus and Gefilte fish. So if you are one of the unfortunate souls who received an invitation, you might want to drop by the Chick-fil-A drive-thru before the party.
I reached out to the university spokesperson to get the back story or at least some context on their Yuletide suggestions – but so far no one has returned my telephone call.
Because as it now stands, it sure looks like the folks at Texas Woman's University are a few nuts shy of a fruitcake.