Steve Doocy: One donut won't hurt you (really)
One morning during the "Fox & Friends" program, I was walking into the green room and saw that our new college associate was starting that day and was chatting with Fox News contributor, former Senior Adviser and Deputy Chief of Staff to George W. Bush, Karl Rove, who was an upcoming guest.
"Hi, I'm Steve Doocy. Welcome to the Dawn Patrol…" I said as I shook her hand.
"Hello, Mr. Doocy, I'm Daphne."
"Daphne, Karl Rove is one of our favorite guests because sometimes, he brings a dozen doughnuts, for the crew, so dig in – they're delicious," I said, pointing at the box.
"Thank you, I'm not a big doughnut person," she said politely.
"She's in college. Everybody in college is a doughnut person," I thought. Maybe she didn't want to take one and eat it in from of strangers on her first day.
"Come on, one can't kill you…"
"Actually, my dad…" she said, then stopped.
"Your dad won't let you eat a donut?" I inquired. It wasn't the first time I'd seen this, and I find it outrageous that helicopter parents these days have gone so overboard in parenting their children that they won't let them be kids and have a single darn donut.
"Trust me, your dad won't care if you have just one…you know, everything in moderation," I said trying to be Mr. Helpful.
"No thanks, Mr. Doocy. Thank you, Mr. Rove."
"OK the box is right there if you change your mind. But you better eat one, because if you don't Karl will take the box back to the store and ask for a refund," I joked as I left the greenroom and went back to the studio for the next segment. She returned to her chat with Karl.
"Hey," I said to the producer listening in to my microphone from the control room.
"What?" the producer asked.
"Our new college associate says her dad won't let her eat a doughnut. Who's her dad?"
There was a quiet couple seconds and then the producer said, "You're asking who Daphne's dad is?"

"Yep…"

"Dr. Oz."
OK, that was kind of a gigantic food faux pas, and I blame Karl Rove. Had he not always brought a box of donuts, I wouldn't have suggested to the daughter of the most famous cardiologist in the world that she should try to clog an aorta on her first day.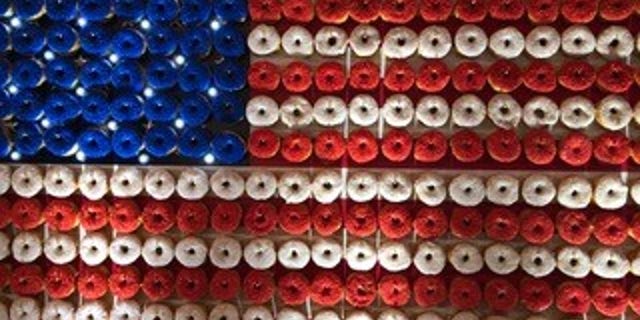 Daphne Oz was a great college associate on "Fox & Friends" and would later go on to graduate from Princeton and write a book about healthy eating habits for college kids (probably telling kids to avoid the killer foods grown-ups say are okay to eat) and then two terrific cookbooks, and she also co-hosted ABC's "The Chew." And whenever I see her we have a good laugh about the "unfortunate donut incident of 2006."
Thankfully, there are no hard feelings, Daphne and her father just taped an upcoming episode of "Cooking With Steve Doocy" for Fox Nation which premieres later this month, and you'll want to watch because as Daphne does all the cooking and commenting, Dr. Oz and I watch and drink beer. I love this job.
Further proof of this came when my wife Kathy and I were writing our cookbook. I asked Dr. Oz for his favorite happy food, a food that reminded him of a happy period in his life. I figured it would be something super healthy with a bale of kale or made with matcha, so I was shocked when he said; German chocolate cake, a very un-Dr. Oz choice. But as his wife Lisa told me, he only has one slice, once a year…that's willpower! (Lisa Oz's recipe for her husband's favorite German chocolate cake is on page 212 of "The Happy Cookbook," and you should just know that it is the best cake we have ever made).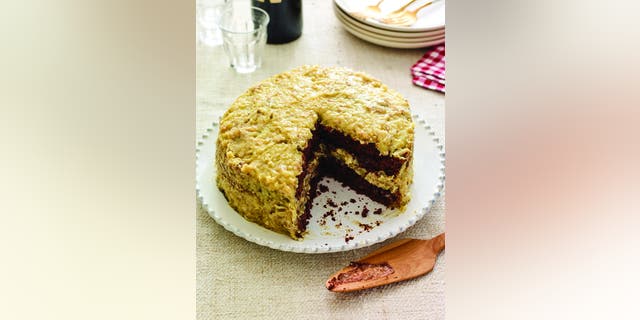 Of course, even Daphne Oz has a sweet tooth and loves that German chocolate cake, BUT if you ask her to try a glazed doughnut…fuhgeddaboudit!
Adapted from "The Happy Cookbook" by Steve Doocy and Kathy Doocy. Used with permission of William Morrow, an imprint of HarperCollins Publishers. All rights reserved.