Salena Zito: How Pete Buttigieg could hurt Trump in the Rust Belt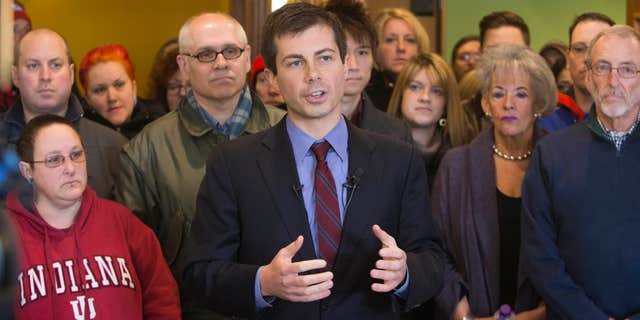 Pete Buttigieg is many things.
At just 37, he is the mayor of South Bend, Indiana. He is a military veteran and a deeply religious gay man who is married but also enjoys sandwiches from the (anti-gay marriage) Chick-fil-A. He is a Harvard-educated Rhodes scholar who speaks eight languages. He is the first-ever millennial candidate for president and, so far, the only Democratic hopeful to appear on the "Fox News Sunday" show.
"I'm all of those things," said Buttigieg — pronounced "Boot-edge-edge" — in an interview with The Post. But "I try not to have any kind of attribute … be totally defining."
CLICK HERE TO GET THE FOX NEWS APP
Critics say these attributes are the very reasons why he can't beat Donald Trump. His supporters say they are the very reasons he can.
Mayor Pete, as he likes to be called, strikes a tone that is kinder and less combative than the insult-driven politics of Trump and the Democratic party's far-left members. His boyish good looks, intelligence and military background are undoubtedly appealing, as is his faith.
CLICK HERE TO READ THE REST OF THIS COLUMN IN THE NEW YORK POST