Rest peacefully, Countess Mountbatten: An inspiration on coping with grief, and terror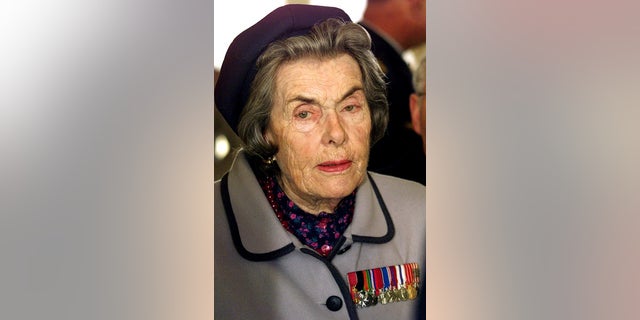 NEWYou can now listen to Fox News articles!
Terrorism is among the most repugnant of human atrocities, and sadly as society progresses, its specter does not seem to wane. The passing this week at 93 of Patricia Knatchbull, Countess Mountbatten of Burma, who lost both a father and a son in a 1979 terrorist explosion, serves as a reminder of the staggering toll that evil can inflict. But from her life and example we can take inspiration about coping with grief and moving forward even after having been touched by inexplicable evil.
On August 27, 1979, IRA terrorists assassinated Lord Louis Mountbatten and his grandson Nicholas (Patricia's son), as well as two others, by exploding a bomb aboard his family's motor launch at Mullaghmore, County Sligo, Ireland. Other passengers, including Patricia, were wounded in the violence. The very same day, this evil group exploded bombs elsewhere that killed 18 British paratroopers in Northern Ireland. The slaying of Lord Mountbatten as well as so many British military was a catalyst for Margaret Thatcher's government to take a courageous and hard-line stance against the terrorist IRA.
A naval commander, decorated war hero, and a senior member of the Royal family who acted as an advisor to Her Majesty, his second cousin, it was actually Lord Louis who introduced his nephew, Prince Phillip, to the woman who would become the British Monarch. Mountbatten's loss was both symbolic for the nation, and personal for those who loved and respected him.
One member of the Royal Family who particularly felt Mountbatten's loss was Prince Charles who thought of him as "combined grand-father, great uncle, father, brother and friend… Life will never be the same now that he has gone …"
Baroness Thatcher, then-UK Prime Minister, eulogized Mountbatten as follows: "Our country has suffered a great loss. Lord Mountbatten's service to Great Britain spans three reigns and two world wars. His life ran like a golden thread of inspiration and service through the history of our country in this century. He was one of our greatest commanders and a great seaman."
Later Thatcher would eloquently express her condemnation of the murders of Mountbatten and the British service members and resolve to address the scourge of terrorism that her contemporary successors would be to well to emulate: "The Government will spare no effort to ensure that those responsible for these and for all other acts of terrorism are brought to justice. The people of the United Kingdom will wage the war against terrorism with relentless determination until it is won."
For her part, Baroness Mountbatten expressed the sorrow of having lost her esteemed father and beloved son, Nicholas: ""I was so overwhelmed by grief for Nicky, who was just on the threshold of his life, that I began to feel guilty that I was not able to grieve for my father, whom I really adored, in the same way,"
The human spirit is a marvelous thing when one considers that her grief pushed her, a prominent figure in society, to give back by serving as patron of several charities for the bereaved.
Moreover, just as the beloved Pope John Paul II was able to forgive his would-be assassin in 1981, Lady Mountbatten was able to feel forgiveness for the savage crimes against her family. In response to a controversial 2012 meeting between Queen Elizabeth and IRA operative, Martin McGuinness, Lady Patricia commented: "She was absolutely right to do that. I very much approve of anything that will bring about peace."
In the wake of the unfathomable violence visited upon New York, Orlando, London, Manchester, Paris, Nice, and too many other places around the world, we would do well to turn to Countess Mountbatten's reflections upon coping with loss to provide wisdom: "There are many stages of grief and it is a great help to be in contact with others who have experienced the same thing because you don't have to explain anything. They understand."
"If you are bitter," she continued, "it consumes you, your family and the people round you. It is corrosive. It destroys your normal life. If my father had survived he would have felt the same. … You never get over it, in the sense that you never forget. But you learn to live with it. You have to accept what's happened and make the best you can."
Talk about stiff upper lip! Rest in Peace Lady Patricia.