Rep. Chabot: My plan to get government off the backs of our 28 million small businesses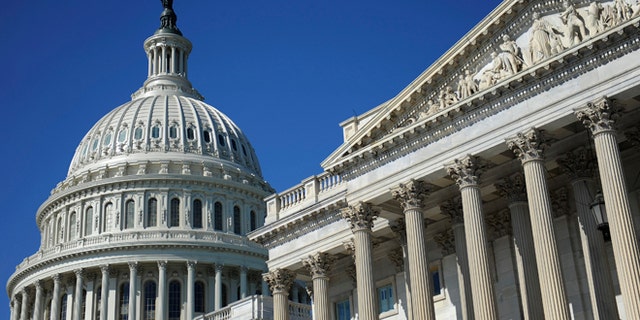 President Ronald Reagan once remarked, "Government's first duty is to protect the people, not run their lives."
Too often, Washington tries to tell America's entrepreneurs how to run their lives and their businesses.
As Chairman of the House Small Business Committee, I am committed to getting government off the backs of America's 28 million small businesses so they can do what they do best: create jobs and help grow the economy. It's been an uphill battle, to say the least.
But with half the private sector workforce going to work every day at a small business and 7 out of every 10 new jobs coming from a small business, I firmly believe it is a battle worth fighting and winning.
Over the last seven years, President Obama has unleashed an avalanche of new regulations on American small businesses. Estimates put the number of new Obama regulations at over 25,000 and the overall cost of this "regulation nation" at over $2 trillion.
There has been a chilling pattern of regulatory overreach by the Obama administration. As part of this pattern, small businesses routinely get hit worst and first as unelected DC bureaucrats dream up new ways to make their lives more difficult.
With the April 15th tax filing deadline right around the corner, it is important to remember that overregulation is itself a form of stealth taxation. Ultimately, employees and customers of small businesses pay the price for every new rule that comes out of Washington.
Fortunately, House Republicans have been fighting back by putting forward meaningful solutions to empower entrepreneurs and lift the regulatory weight off their shoulders.
We understand that this isn't something that can be achieved in one piece of legislation. That's why we're taking a look toward how we address this not only today, but in the future, with Speaker Paul Ryan's plan to give the American people a real reform agenda for a "Confident America," built from the bottom up.
As part of that effort, I'm helping lead a task force to reduce the regulatory burden on America's small businesses.
Our mission is to "make it easier to invest, produce and build in America with a modern and transparent regulatory system that relieves the burden on small businesses and other job creators and encourages financial independence, while balancing environmental stewardship, public safety, and consumer interests."
It's one of several task forces the Speaker has set up to do something that, I've seen, really works: invite everyone to come forward and share their ideas on how best to grow the economy and empower small businesses.
In addition to the work of the task force, we're continuing our focus on regulations and their impact on small business with hearings and legislation we can move now to help small businesses get off the ground, stay off the ground and propel our economy forward.
So far this Congress, the House has already passed the "Small Business Regulatory Flexibility Improvements Act of 2015" (H.R. 527). Our bill ensures that federal agencies assess the impact of the new regulations on small businesses and consider alternatives to reduce burdens before they act.
We must change Washington's culture of regulation and get the federal government to work for small businesses, not against them. Small business owners should not be forced to go hat-in-hand to federal regulators and ask permission every time they want to start, grow or expand their business.
We must always remember that it is America's entrepreneurs who move our economy and our country forward, not Beltway bureaucrats.