Pope Francis' risky Egypt trip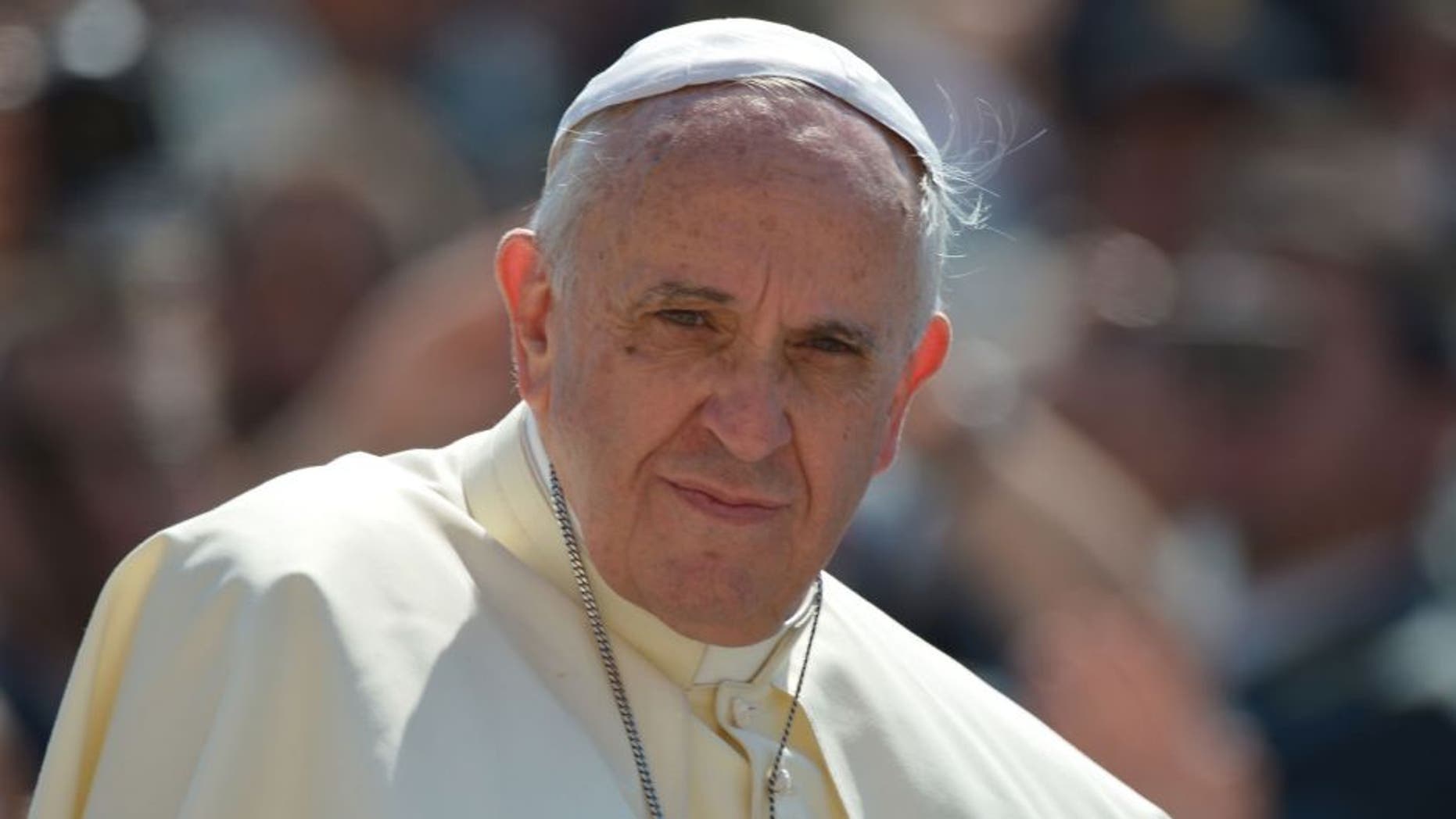 Amnesty International is sounding the alarm bells about the increasing and "terrifying wave of attacks" against Christians in Egypt, just as the leader of the world's 1.2 billion Catholic Christians, Pope Francis, is headed there in a display of solidarity with these persecuted brethren.
He will meet this week with Egypt's President el-Sisi and the Grand Imam Sheik el-Tayeb in an attempt to promote peace and protection for Egypt's 9 million Christians living under assault in the largest Muslim country of the Arab world.
It's a risky trip, and not just in the diplomatic sense. The Pontiff will fearlessly celebrate an open-air mass on Saturday in Cairo, despite the frequency of church bombings there.
Just in the last three weeks, ISIS has claimed responsibility for leaving 44 worshipers dead and over 100 injured in grisly attacks during Palm Sunday mass at two of Egypt's historic churches, and its militants opened fire on a monastery soon thereafter.
Another bomb was discovered in a Coptic church in March before it could explode, but December's Bloody Sunday bomb claimed 25 lives at St. Peter's in Cairo.  Amnesty International has documented countless other tragic acts.
The persecution of Christians in Egypt is just a microcosm of similar persecutions across a wide swath of the globe.
In the cradle of Christianity itself, Christians themselves are nearly extinct. Over 1 million Iraqi Christians have been forced to flee their ancestral homeland or be killed, and in Syria 80 percent of the Christians are now refugees elsewhere.
In Pakistan, such violence is tragically common, such as in last year's Easter Sunday suicide bombing that left 72 dead and 320 injured, most of them women and children.  Dreadful oppression exists in China, North Korea, India, Indonesia, etc.
According to "Under Caesar's Sword" researcher Daniel Philpott, the persecution of Christians is global in nature and particularly brutal. One year ago, the Obama administration even issued a formal declaration that there is an ongoing genocide of Christians, Yazidis, and other religious minorities in the Middle East.
Genocide. An unbearable designation, yet a year has gone by since the genocide declaration, and what is being done about it?
One Congressional leader who fought for the genocide label, Rep. Jeff Fortenberry (R-Neb.), refers to the "scandal of silence" around this persecution. He reminds us that it is even more scandalous to call it genocide and then do nothing to stop it.
This seemingly intractable problem is now in the lap of a new administration, and advocates for religious freedom have a long list of recommendations to help protect these vulnerable populations.
First among these is to quickly fill the position of Ambassador-at-Large for International Religious Freedom, an appointment the Trump administration is apparently on the verge of making.
To be effective, this appointee needs to be an experienced person of stature, who will be able to navigate the State Department to get the funding and staff to make a difference.
Additional recommendations given at a recent Capitol Hill briefing sponsored by the Religious Freedom Institute is for our foreign policy to advance religious freedom as a national security priority, "necessary for peace and stability." Congressman Francis Rooney (R-Fla.), a former ambassador himself, emphasized that religious freedom is the key stabilizing force in societies, and that American diplomats need training in order to export that notion.
For example, the U.S. gives in the neighborhood of $1 billion annually to Egypt in foreign aid, yet Egypt's government is not adequately protecting the Coptic Christians.  Surely more diplomatic pressure can be applied there.
Our persecuted brethren are in desperate need of our help.  Government refugee aid flows through the United Nations, yet sadly most U.N. camps are unsafe for Christians.  So, they rely on private aid organizations like the Knights of Columbus and In Defense of Christians. 
The images of those Coptic Christians beheaded in orange jumpsuits on the shores of the Mediterranean may be seared in our minds, but there are literally millions of others unseen who are living in fear, have been forced from their homes, their churches looted and burned, some sold into sexual slavery to ISIS fighters, others barbarically crucified.
Pope Francis' visit to Egypt this week will be a stark reminder that they need our prayers, our advocacy, and material assistance… lest the scandal of silence and inaction persist.