Political correctness or blindness? Sharia supporter to give commencement address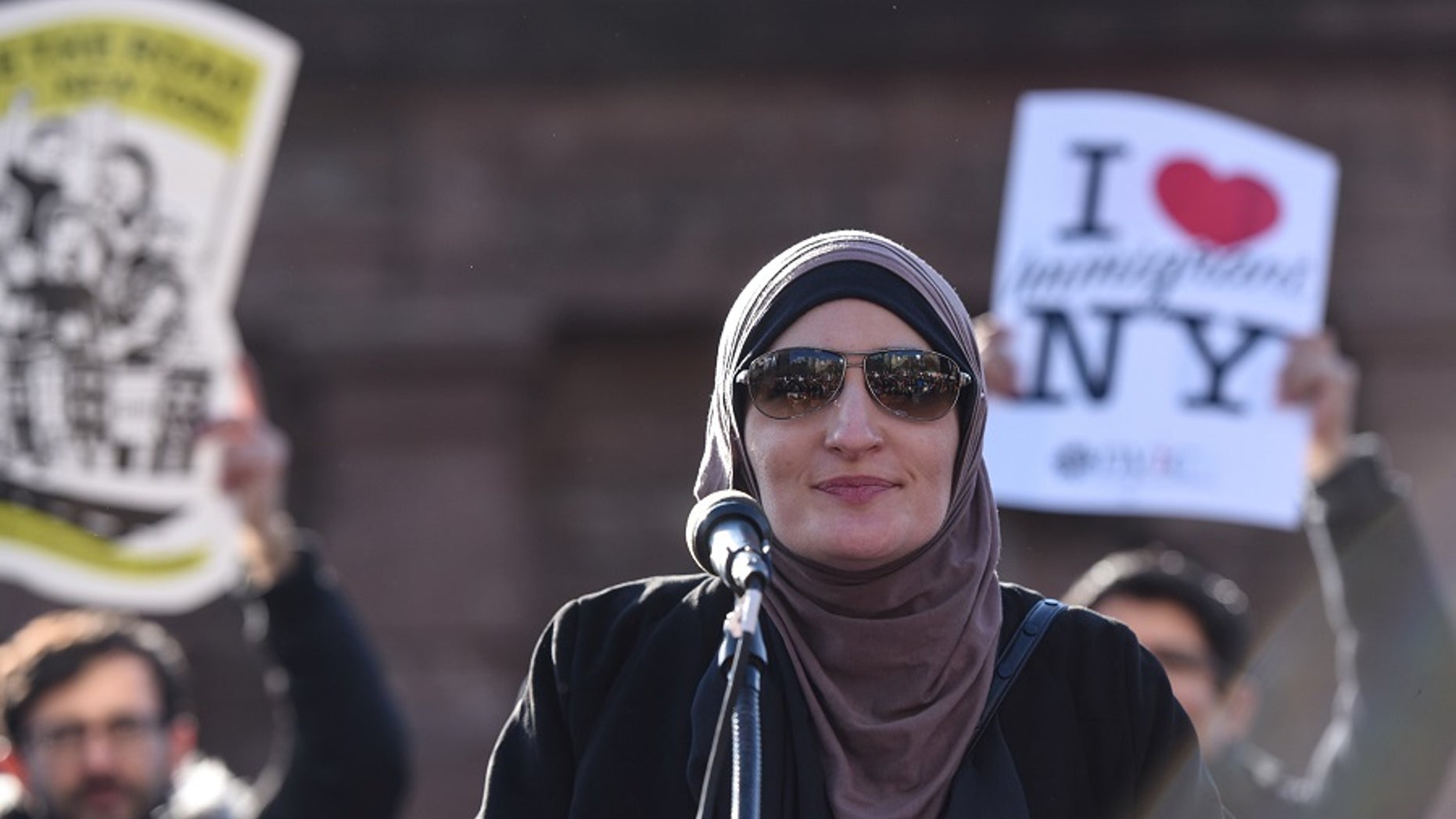 Monday's bomb explosion at an Ariana Grande concert in Manchester, England is a stark reminder that radical Islam is real despite leftists' delusional view that if we could be a bit more inclusive and sensitive, everyone will just get along. Nowhere is this deranged outlook more outrageous than on our nation's college campuses.
The CUNY Graduate School of Public Health and Health Policy's decision to host Linda Sarsour as its commencement speaker on June 1st is just the latest example of the naiveté on our college campuses when it comes to recognizing the reality of radical Islam.
Linda Sarsour is a supporter of Sharia law—not exactly known for its gender equality or its public health benefits—which she has described as "reasonable" and "misunderstood."  She has praised an illegal immigrant who killed two people in a supermarket bombing in Israel in 1969, baselessly asserted that Muslim kids are being "executed" in America, and speculated that the infamous 2009 "underwear bomber" was a CIA plant.
Considering the wave of terror attacks in Europe (Bataclan, Brussels, Nice, Berlin, and now Manchester) and the United States (Pulse Nightclub, San Bernardino) over the last few years, it's shocking that CUNY would overlook Sarsour's retrograde attitudes, which are incompatible with American values.
No doubt her credentials as a newly-minted celebrity figure—she helped lead the Women's March on Washington and was named one of TIME Magazine's 100 Most Influential People—endeared her to the left and their "open-mindedness." Never mind the contradictions inherent in trying to be a progressive feminist and a supporter of Sharia.
If American academics weren't such dyed-in-the-wool leftists, Sarsour would never stand behind a commencement lectern in the first place. The inability to perceive radical Islam, even in its lesser forms, as incompatible with Western society is not only a major failing of our intellectual class, it is dangerous. CampusReform.org has reported other examples of this recklessness including a dean at Cornell University so blinded by political correctness he did not realize that he agreed to allow a student group on campus in support of "freedom fighters" such as Hamas or ISIS.
Defenders have rallied around Sarsour, including CUNY Chancellor James B. Milliken, who wrote that, "the fact that Ms. Sarsour might hold views that are controversial cannot be the basis for withdrawing an invitation to speak."
Of course, conservative speakers don't get the same sort of defense or respect when they appear before graduates.
Students at Bethune-Cookman University turned their backs on Secretary of Education Betsy DeVos. Students at Notre Dame walked out on Vice President Mike Pence, who had been selected to speak instead of President Trump (inviting the sitting president to speak at commencement during his first year in office was an honor that had been previously extended to Jimmy Carter, Ronald Reagan, George W. Bush, and Barack Obama). The students couldn't even bring themselves to honor the office of the vice presidency.
Agitators even succeeded in getting Senate Majority Whip John Cornyn (R-Texas) disinvited from speaking at Texas Southern University's commencement for the heinous crime of being a typical Republican. Imagine that: the senior sitting U.S. Senator of the second largest state in the union, defenestrated for the service he has given to his home for the past fifteen years!
Commencement speakers are traditionally figures we, as a society, admire. They are expected to offer sage wisdom and advice to ambitious new graduates. It's hard to find any evidence Linda Sarsour can fulfill that role. All CUNY will succeed in doing is furthering the delusion that all values are equal, and that any espousal of leftist views, no matter how out of touch with reality and American values, is credible.