Pelosi, Feinstein admit it's time to stop attacking Trump. What's next... pigs flying?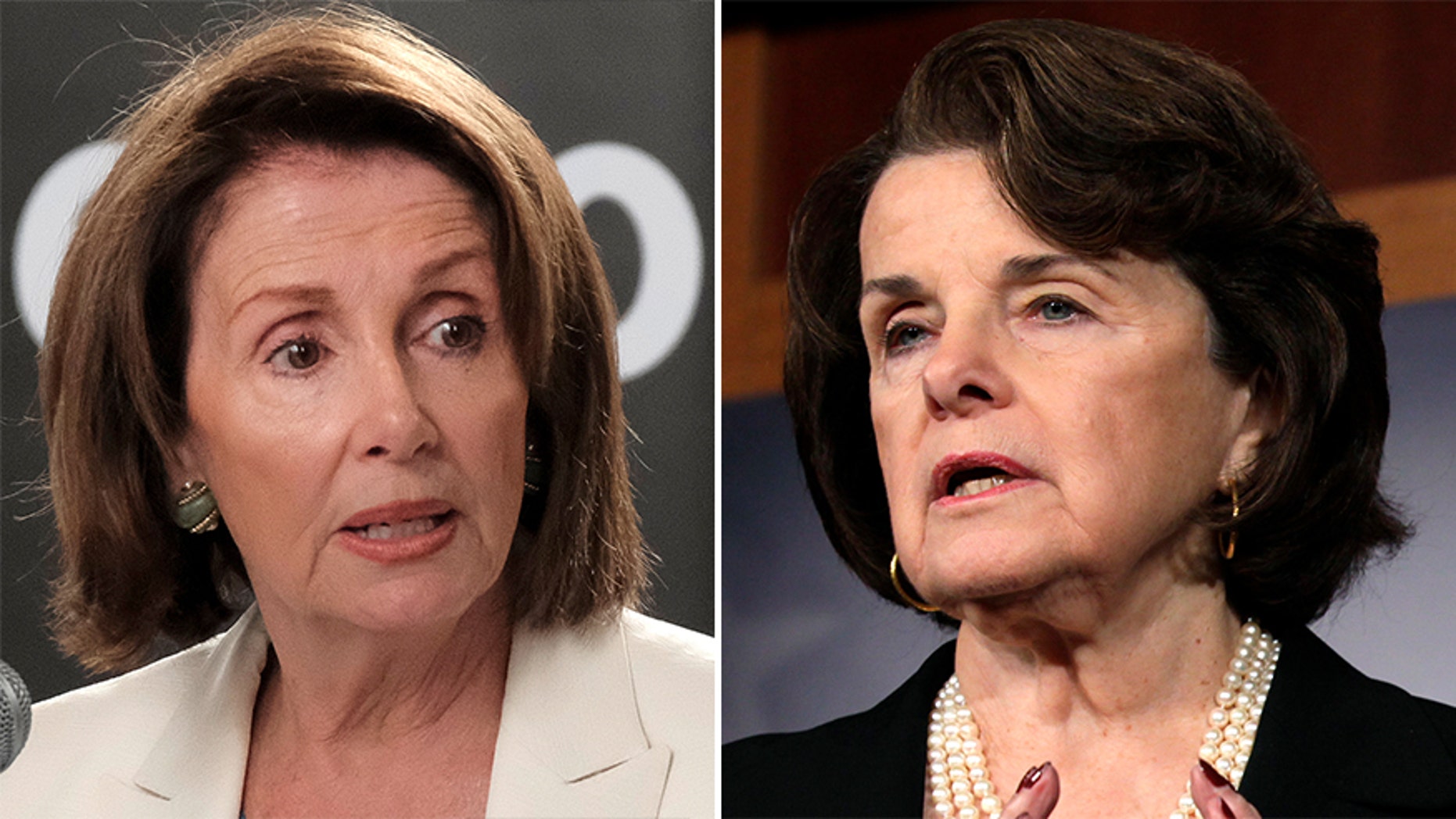 Editor's note: The following column originally appeared in The Washington Times.
In the last week, there have been reports of several pigs flying by various windows in every city. Pigs only fly when there's been a unique occurrence, and we certainly have had a few.
For weeks after the riot in Charlottesville, Virginia, almost everyone in the political and media establishments refused to acknowledge the violence and nature of the anarchist group antifa. More than two weeks later, that dam broke, and newspapers and politicians finally admitted that antifa was an obscenely violent group and condemned them.
House Minority Leader Nancy Pelosi was one of the first to publicly denounce them, a day later House Speaker Paul D. Ryan played catch-up and did the same.
Then a bombshell report from Politico revealed as early as spring 2016, the Department of Homeland Security classified antifa as using domestic terrorist violence.
There is only one thing that politicians like Mrs. Feinstein and Mrs. Pelosi care about: their jobs. This sudden turnaround tells us one thing: The Democrats realize their scorched-earth policy not only isn't working; it's backfiring.
"Federal authorities have been warning state and local officials since early 2016 that leftist extremists known as 'antifa' had become increasingly confrontational and dangerous, so much so that the Department of Homeland Security formally classified their activities as 'domestic terrorist violence,' according to interviews and confidential law enforcement documents obtained by Politico."
For some reason, the Obama administration kept that a secret. Now, despite all this evidence, we still wait for people like former Massachusetts Gov. Mitt Romney, former Democratic presidential nominee Hillary Clinton and former President Barack Obama to denounce and condemn antifa. Now, even the media admit the true nature of the group of thugs. Yet these career politicians, who hold themselves up as beacons of truth and morality, continue to lie by omission, simply because they believed they could isolate President Trump. They failed.
On the heels of that fiasco attempting to lionize purveyors of political violence, something else happened — two women leaders of the Democratic Party have come out and essentially said it's time to stop attacking Mr. Trump.
California Sen. Dianne Feinstein, a member of the U.S. Senate for 25 years, and considered a "thoughtful moderate" Democrat, has attacked the president as "unstable," "bombastic" and "hateful." She has sided publicly with fired FBI Director James B. Comey, has threatened the president over special counsel Robert Mueller, and generally has piled on whenever possible with criticism and insults.
And yet at a sold-out event in San Francisco on Aug. 29, Mrs. Feinstein refused to endorse impeaching the president and told the crowd they should be "patient" with Mr. Trump, and that he "could be a good president." While her comments were condescending and patronizing of Mr. Trump, she apparently wasn't mean or unhinged enough for the crowd who started to boo and hiss Mrs. Feinstein, according to the San Francisco Chronicle.
A day later, on Aug. 30, Mrs. Pelosi, also of California, sat with the Denver Post's editorial board and declared that voters didn't want to hear them criticizing the president.
Really? This from a woman who has been one of the most unhinged among Trump critics, and that's saying a lot. Among other attacks, she endorsed censure of the president over his comment about Charlottesville, said he is unworthy of the office of president, said that she is "worried" about his fitness for the office, and has called him "reckless."
But suddenly on this day she was in retreat, and even complimentary of the president. On his handling of Hurricane Harvey, she said he had been "gracious" and noted, "He went to Corpus Christi, which is sort of appropriate for him to do, because in the heart of the storm, it would be a challenge to accommodate a president."
Mrs. Pelosi also went so far as to warn about criticizing Mr. Trump.
"[The voters] don't want to hear us criticizing the president," she said. "This was a choice; they made a decision. And to criticize the president personally is to disrespect their judgment. So I say to my members, This is about what we're going to do."
There is only one thing that politicians like Mrs. Feinstein and Mrs. Pelosi care about: their jobs. This sudden turnaround tells us one thing: The Democrats realize their scorched-earth policy not only isn't working; it's backfiring.
Mr. Trump was right that antifa violence had to be acknowledged and condemned. He and the first lady's commitment to the people suffering in the aftermath of Hurricane Harvey laid bare the lies from the left about their compassion and empathy for the people of this country.
In the meantime, Mrs. Feinstein and Mrs. Pelosi must have looked out the window and saw the fruits of their labor of the past decade: domestic terrorist violence from antifa, #Resist fools, #Impeach fanatics, Bernie Sanders, Hillary "What Happened?" Clinton, perpetually vacationing Obamas, and still no plan for the economy, jobs, or a North Korea with hydrogen bombs.
Great job, ladies, great job. Is it too late for the Democrats? Let's see if this return to civility spreads, and includes ending the ridiculous effort to nullify last year's election. If not, politicians like Dianne Feinstein and Nancy Pelosi will be known only for nullifying their own party.