Paul Ryan's poverty plan hurts the poor, aids the rich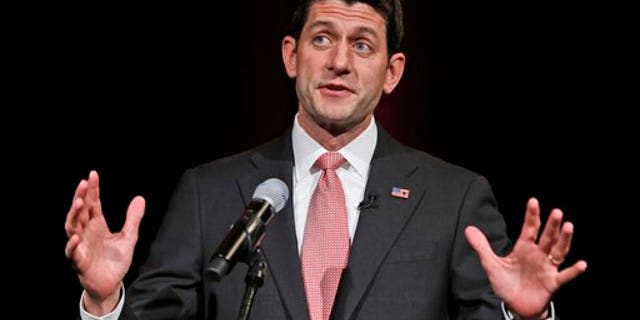 On Monday night, Greta Van Susteren used a portion of her show to do a segment titled, "DNC press secretary doesn't give a damn about poverty."
She has accused me of being a "jerk," "disgraceful" and worse.
What did I do to draw the ire of Van Susteren?
We [the Democratic National Committee] put out a statement Sunday criticizing Rep. Paul Ryan, R-Wis., for his recent plan to address poverty.
According to Van Susteren, "for 50 years we've been losing that War on Poverty" and she believes Ryan's recent plan will help solve that.
While Van Susteren may think we've lost the war on poverty, in the last 50 years we've seen some remarkable results. Since the late 1960s, the poverty rate has dropped from 26 percent to 16 percent. The poverty rate for older Americans in 1960 was 35 percent; it's dropped to 13 percent. On average, 27 million Americans were lifted out of poverty each and every year between 1968 and 2012.
[pullquote]
Our work to eradicate poverty is far from done. No one knows that better than Democrats. But that's why we should continue investing in programs that are working – like Medicare, education and affordable housing. Programs that Democrats are committed to and Republicans are all too intent on gutting.
We need to build on the success we've seen in the past 50 years. But Rep. Ryan has spent his entire career coming up with innovative and creative ways to shred the social safety net that has lifted so many countless Americans out of poverty and given millions access to the middle class.
Read Greta Van Susteren's response here.
Some estimates find that the budget Paul Ryan proposed just a few months ago gets as much as 69 percent of its cuts from programs that low-income Americans rely on the most -- all while protecting tax breaks for billionaires.
Ryan's budgets would end Medicare as we know it and force seniors to pay more out of pocket. He would slash Pell Grants for students trying to get a higher education and he wants to repeal the Affordable Care Act, a move that would kick millions of Americans off their health care plans, including millions of low-income Americans who have enrolled through Medicaid expansion.
But that's not all.
Ryan also opposes raising the minimum wage to $10.10, which could raise nearly 5 million hard-working Americans out of poverty. He also opposes extending unemployment benefits for those who are trying to find work and he has voted against pay equity legislation for women time and again.
That is Paul Ryan's record on poverty. It's a record that made him a conservative darling. It was one of the reasons he was picked as the GOP's candidate for vice president in 2012.
Ryan's policies are also a big reason why Americans rejected Republicans up and down the ballot in 2012.
As for Representative Ryan's new poverty plan: How can he claim to be fighting for Americans struggling to get into the middle class while continuing to advocate for so many policies that hurt low-income and working Americans? Actions speak louder than words – and Paul Ryan's track record speaks for itself.
Michael Czin is national press secretary for the Democratic National Committee.