Obama's biggest opponent is the truth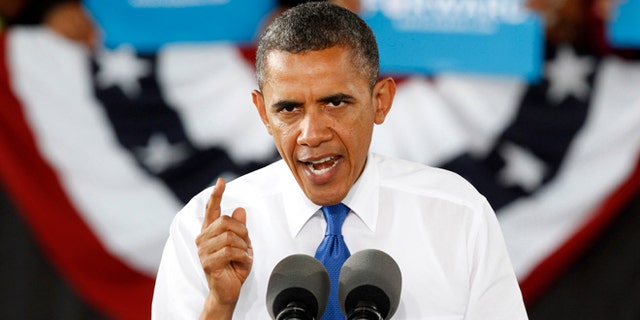 NEWYou can now listen to Fox News articles!
When George Stephanopoulos asked Mitt Romney in a Sept. 14 "Good Morning America" interview what he's learned about President Obama as a debater, the former Massachusetts governor replied, "I think he's going to say a lot of things that aren't accurate."
If Mr. Obama's debate performance mirrors his campaign, Mr. Romney's prediction will be dead on. To get a sense of how comprehensive the president's assault on the truth has been, consider some of his false claims in recent speeches and ads.
One Obama spot says, "To pay for huge, new tax breaks for millionaires like him, Romney would have to raise taxes on the middle class: $2,000 for a family with children."
To continue reading Mr. Rove's column in the Wall Street Journal, click here