New Hampshire: The one thing 2016 presidential hopefuls must talk about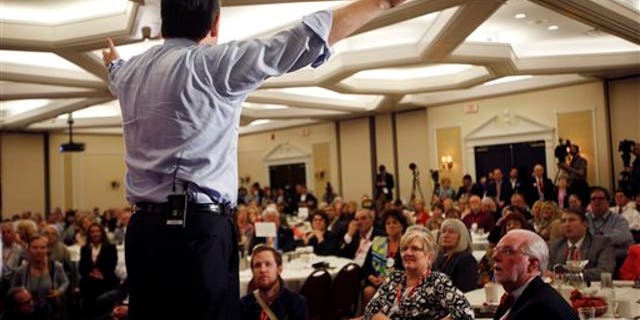 If you happen to be running for president of the United States and intend to spend some quality time in New Hampshire over the next several months, let me offer some friendly advice: Be prepared to talk about housing.
Housing is on the minds of many folks in the Granite State. The rising cost of housing, the shortage of affordable rental homes, and the waning ability to access the homeownership market are top concerns.
These issues affect thousands of families across the state – not just in the larger population centers of Manchester, Nashua, and Portsmouth in southern New Hampshire, but also in the more rural communities in the central and northern portions of the state.
The unsustainable housing situation in New Hampshire is a major problem, and one that appears to be growing in intensity and scope every day.
In 2013, nearly 36 percent of the 519,000 New Hampshire households had housing cost burdens.
Parents across the state are asking themselves, "Where are my children going to live?" Even with a job and steady income, recent college graduates all too often find themselves priced out of both the homeownership and rental markets. As a result, many – including some who are saddled with tens of thousands of dollars in student loan debt – have returned home to live with their parents. In fact, New Hampshire has the highest level of student loan debt in the country.
The demand for rental housing in New Hampshire is very strong. This demand, however, has put upward pressure on rents as the construction of new rental homes has failed to keep pace. Rising rents, in turn, are making it even more difficult to make ends meet, never mind save for a mortgage down payment.
Thousands of Baby Boomers in the state are also asking, "What's going to happen to Mom and Dad?" Their aging parents, now well into their 70s, 80s and 90s, often live on fixed incomes and have trouble making mortgage payments, covering property taxes, paying for costly home repairs, and coming up with the funds for the monthly rent. High utility costs compound these problems.
Let me throw out some statistics that underscore the gravity of the situation:
?According to Harvard's Joint Center for Housing Studies, in 2013, nearly 36 percent of the 519,000 New Hampshire households had housing cost burdens – meaning these families paid more than 30 percent of their income just on housing.
?Even worse, some 78,000 households were "severely" burdened and paid in excess of 50 percent of their incomes just to cover housing costs. Spending more than $1 out of every $2 in income on housing leaves little left over to pay for other essentials like medical care and nutritious food.
?Since 2000, the median rents in New Hampshire have increased by nearly 50 percent, while over the same period, the median incomes of renter households have increased by only 24 percent. Those renters with the lowest incomes have been hit the hardest by these rising costs.
?A major factor contributing to the cost hikes is the acute shortage of affordable rental homes. Since 2005, there have been fewer than 800 units of multi-family rental housing built each year, far short what is necessary to meet demand according to the New Hampshire Housing Finance Authority. Statewide, rental vacancy rates are exceedingly tight, now below 2.5 percent for a 2-bedroom apartment.
?Federal housing programs provide much-needed help but the demand for assistance far exceeds what is available. New Hampshire Housing estimates there are more than 8,600 households on the waiting list for just 3,862 public housing units. The wait time for participation in the Housing Choice Voucher Program exceeds seven years.
The people of New Hampshire want the presidential candidates to speak to these issues. They want to see the candidates demonstrate an understanding of the dimensions of the crisis in housing and propose some specific solutions. To suggest these problems will simply vanish overnight through greater economic growth will not be enough.
Unfortunately, what's happening in New Hampshire – prohibitively expensive rents and diminished access to homeownership – is happening all across America. For far too many Americans, housing has become a source of instability and stress rather then the foundation upon which to build a happy and successful life.
It's time to kick start a national conversation on the crisis in housing. A great place to begin this conversation would be in the living rooms and town halls of New Hampshire, the first primary state in the nation.