Ned Ryun: Here's why it is crucial that the US beat China in the race to build 5G wireless technology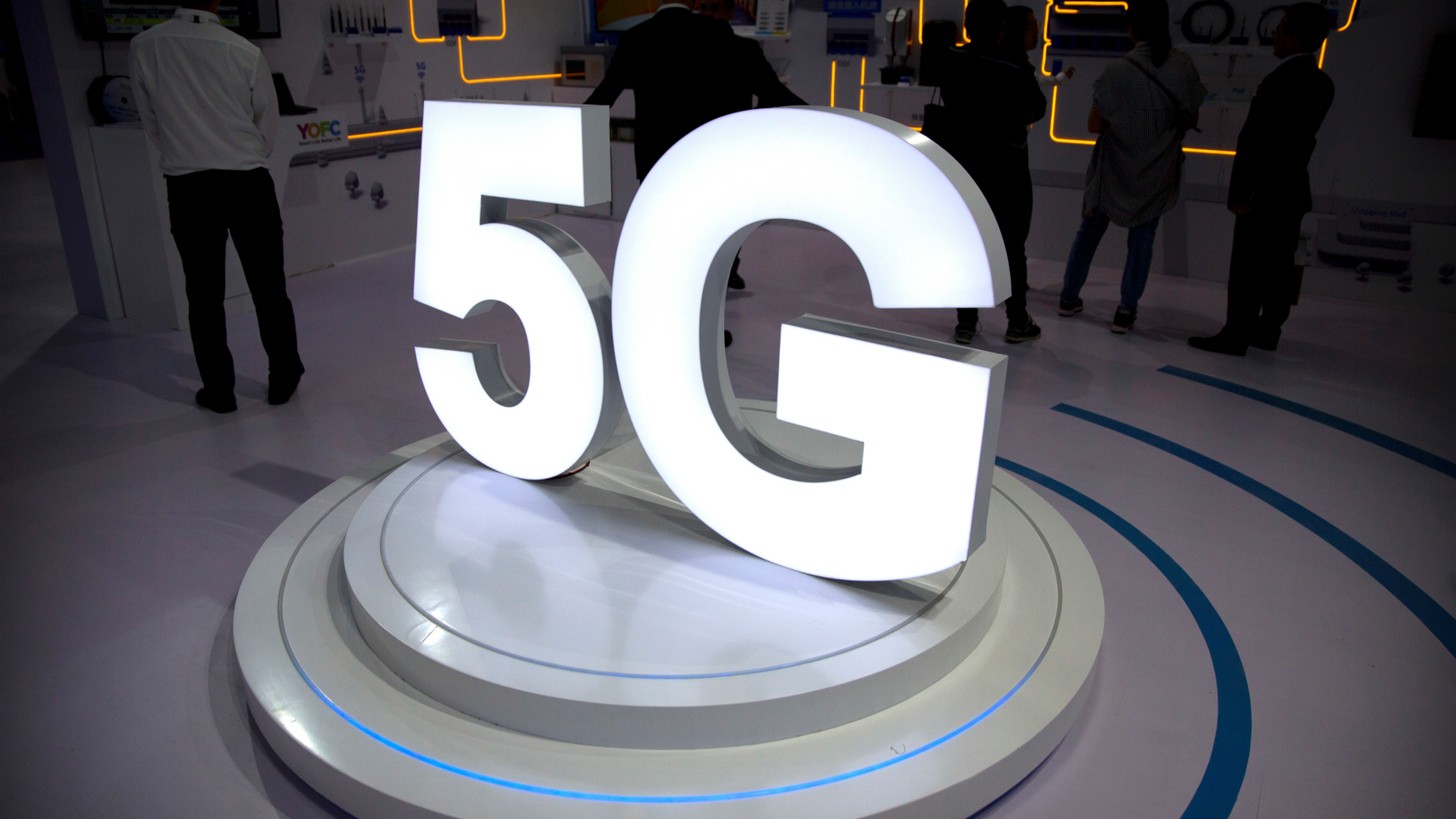 There's a reason President Trump beat 16 other Republicans in the 2016 presidential primaries and made it to the White House: his America First agenda, which in its essence is a refusal to simply accept business as usual or the status quo.
The America First Agenda calls for questioning and examining everything our government is faced with, with one central guiding principle: do what is best for America, its workers and taxpayers, and what is best for America's future standing in the world.
Nowhere is this more evident than the president's willingness to stand up to China on trade, intellectual property theft, forced technology transfers and – most importantly – cybersecurity.
One of the areas of competition that the Trump administration needs to focus on is the struggle for global leadership in developing the fifth generation of wireless technology – known as 5G technology.
This technology will soon be available to consumers across the globe, providing tremendous speed and reliable connections. It will also power the Internet of Things, another issue of deep importance when dealing with China. This includes smart home appliances, self-driving cars, and many other applications that connect our lives – as well as applications in the corporate world and the military.
It is essential that the U.S. becomes the nation that leads the development of 5G for the world. We have dominated the technology space for decades and must continue to do so.
However, China – the world's largest authoritarian police state – is making a strong play to win the race for 5G and will do what it takes to win.
As an article in Fortune pointed out last month: "Beijing identified 5G as a national priority in its 'Made in China 2025' technology roadmap and worked closely to set global technical standards. The government supports efforts of its mobile carriers and equipment manufacturers to develop 5G technologies."
One of the areas of competition that the Trump administration needs to focus on is the struggle for global leadership in developing the fifth generation of wireless technology – known as 5G technology.
If we fail to confront China on this and other issues, we will regret it for the next 100 years.
If China and its companies – namely Huawei – perfect 5G technology first, they will set many of the technological standards and dominate the space.
The U.S. government – and other Western nations – have raised serious concerns about the security implications of Huawei given its closeness to the Chinese government.
These concerns are based partly on the fact that Chinese companies are building the overwhelming majority of Internet of Things devices that will connect us in the 5G future. More worrying is that the Chinese are loading their devices with code and systems that share consumers' personal information with other Chinese entities, many of which have ties to the Chinese government.
With so many of these devices in our homes connected to the cloud, it raises even more concerns about who has access to the data that is being collected from them.
We should be absolutely concerned about the smart cars, home appliances, and business equipment being powered by technology owned by the Chinese. Giving them access to our homes, cars and businesses is basically an invitation for them to collect data on us.
What makes it more troubling is that American corporations are selling these products to tens of millions of Americans who are allowing themselves to be "Trojan-horsed" by placing these devices in their homes.
But just as frightening are the military ramifications, as 5G technology will surely power drones and other weapons. Imagine our military weapons being powered by and connected to Chinese- controlled technologies as China is working to displace America as the world's great economic power.
While the U.S. military would likely be more hardened against such threats, there could be grave consequences for organizations with fewer resources – like police and fire departments – which could be just as susceptible to these threats.
Fortunately, the Trump administration seems to understand what is at stake, and some of our allies are beginning to see the threat. The Trump administration has banned the use of Huawei and ZTE technology from China for use by the government and government contractors.
Australia has banned Huawei and ZTE from work on 5G networks. And Reuters recently reported that many German officials are "planning a last-ditch drive to convince the government to consider excluding Chinese firms such as Huawei from building the country's 5G infrastructure amid concerns this could compromise national security."
The Trump administration showed strong leadership this past summer when it blocked the acquisition of the American company Qualcomm by competitor Broadcom.
Qualcomm, a mobile chip maker, is the leading U.S. company in development of 5G technology. The Trump administration was concerned that Broadcom was based in Singapore (though it claimed to be relocating to the U.S.), and has a reputation for breaking up companies that it buys. In addition, the administration was concerned that Broadcom has a strong relationship to the Chinese government.
In the order to block the purchase, the administration argued the acquisition would harm Qualcomm's strong research and development investment model and hobble the American (and world) leader in 5G. This would ultimately allow China to gain a massive advantage in the struggle for 5G and compromise U.S. national security.
While the battle for 5G may not be on the mind of most Americans – and even many elected officials – it is one of the most consequential challenges we face.
President Trump and his administration must continue to show strong leadership in maintaining U.S. leadership of 5G through the support of American companies and industries, and must be vigilant in checking the role of Chinese companies looking to assume that leadership on behalf of China.
If we fail to confront China on this and other issues, we will regret it far into the future.