Linda Vester: Matt Lauer was fired a year ago – NBC News' culture is Comcast's failure
Thursday will mark one year since Matt Lauer was fired from NBC's "Today" show for sexual misconduct. But since that reckoning, has NBC News really changed?
The culture and management of NBC News continue to silence women, while parent company Comcast apparently does nothing. It is time to hold the Comcast Board of Directors accountable.
NBC News may have conducted a limited "culture review," but I continue to hear from women working there that harassment still goes unpunished, that they still face intimidation, and that they still fear for their careers if they complain.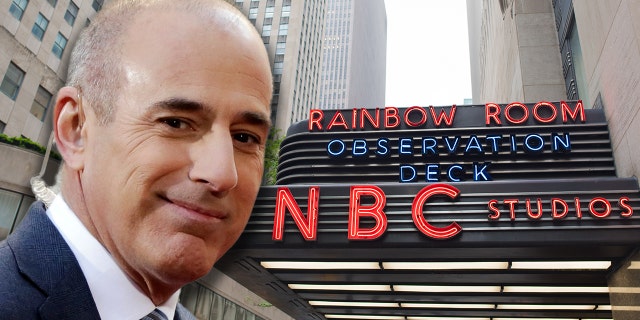 This should not be surprising, because NBC has seemingly done nothing more than take empty steps custom-built for press releases. Three facts stand out.
First, NBC News refuses to commission a truly independent investigation of alleged sexual misconduct and cover-ups. NBC News has long and diligently reported on the failures of corporate and government investigations, and yet it ironically conducted its own fig-leaf "review" that would not stand its own journalists' scrutiny.
If you need to know one thing about the inquiry, it is that the NBC lawyers who conducted it reportedly never interviewed at least five of Lauer's alleged victims and at least four of his current and former co-hosts. Do you think those women might have damaging information about the NBC News culture and managers?
Second, NBC has not publicly disclosed findings of the review in full, including how many sexual misconduct allegations have been made, or how much money has been paid in settlements with alleged victims.
Third, women at NBC News say the company continues to use non-disclosure agreements and threats of retaliation to stop current and former NBC employees from telling their stories.
Why is a news network choking off women's voices? What message is that sending female employees? Sexual misconduct is not a victimless crime. There are real women whose lives and careers are being destroyed.
Thus far, accounts indicate that not nearly enough – if anything – has changed at NBC News other than the firing of one major accused predator.
It is critical to fully appreciate that NBC News is not some self-governing island – it is a subsidiary of a publicly traded company governed by a board of directors.
If NBC News still has sexual misconduct problems and women are still being victimized, that is the fault of the Comcast Board of Directors.
What can the board do? Here are three easy steps that would make an immediate difference:
1. Comcast should hire outside counsel to conduct a transparent inquiry, with all current and former employees able to speak freely. Investigators should be allowed access to all relevant documents and Comcast should publish in full what they find.
2. Comcast should let the investigation address all accused predators and their alleged protectors, not just Matt Lauer. Since Lauer's ouster, multiple on-air employees and managers have been accused of sexual misconduct against women or protecting offenders.
3. Comcast should end the use of non-disclosure agreements and forced arbitration in sexual misconduct and retaliation cases. Sweeping problems under the rug should not be the corporate goal – the goal should be creating a respectful culture where all employees know they are safe –not just those accused of being predators
As long those who engage in sexual misconduct know they can get away with it, they will keep victimizing women. In recent weeks, Facebook, Uber, eBay, Airbnb and Google all ended the use of forced arbitration in sexual misconduct cases. I hope many other companies will follow suit.
Comcast's inaction forces us to question whether its leadership truly cares about the gravity of this problem. So far, the board's silence sounds like a resounding "no."
Comcast's directors keep burying their heads in the sand. The company's shareholders and the public must hold them accountable. This is a year overdue.