Last minute Christmas shopping: Five things to avoid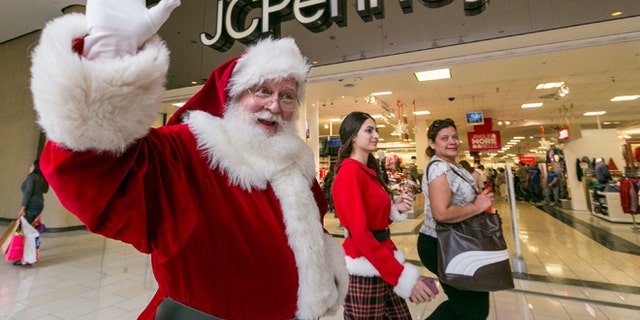 NEWYou can now listen to Fox News articles!
This weekend millions of Americans will take to the mall to get last-minute gifts for their loved ones. They will pour through the already-picked-over selections to try and find "the gift." For those of you who are forced into the mall this weekend: I'm sorry. Here are five things to avoid as we enter the final shopping days before Christmas.
1. Believe the best bargains are found if you wait until the last minute. While it's true, retailers are starting their after-Christmas sales earlier than ever – just as the Christmas shopping season starts before you get to Thanksgiving dessert – seasoned shoppers know (1) value and (2) bargain do not mean the same thing. We all know just because something is cheap doesn't mean it's "a bargain" or a "value." It's only a bargain if it is truly something you want or need, and are able to get it at a deep discount. Often last minute shoppers don't know what they want. For those shopping this weekend you will have to settle for what circumstances present, which in many cases will be cheap materials, but not a bargains. The value is the ratio of quality (or quantity) to price. Low quality at a low price is no value, especially when compared to high quality at a low price. Values tend go early in the holiday shopping season. Cheap stays on the shelf until it's all that's left.

2. Believe there is still money to spend in your budget this month. Last minute shopping, particularly for December, means buying during the back half of the month. That's typically when most income for the month is already committed, and any incremental spending means "borrowing against the future." It's better to buy early – and spread the purchasing over time – so you can more easily absorb the expense. Nobody likes that "January surprise." And for new last-minute shoppers, that surprise can be surprisingly BIG!

3. Believe you can still find "just the right gift for Uncle George." Waiting until the last minute to shop means having to make compromises. Time and selection are your two greatest "friends" when you shop early. But for last minute shoppers they become your two greatest nightmares: you're pressed for time and all the best colors, sizes and values, are gone. Don't put yourself under a lot of pressure to find that perfect gift. At this stage in the game, a gift will do.

4. Believe you still need "just one more" gift. We should all take a lesson out of Santa's playbook: 1. Make a list. 2. Check it twice. Too often last minute shopping isn't just an indication you've waited to the bitter end to buy those needed gifts. It also means you've waited too long to plan that shopping. And when that happens you're never quite sure if you have all the gifts you need (it seems keeping track of what you've bought is just as hard as planning what to buy in advance!). So you keep buying just one more gift … just to make sure you've covered all your bases. By the way, that's when shoppers are especially susceptible to impulse buying. An attention-arresting display will attract last minute shoppers like honey attracts flies!

5. Believe that the shopper has the advantage. While it is true that the Saturday before Christmas is still one of the busiest shopping days of the year, the advantage has swung back in favor of the retailer. With fewer hours to shop until Santa fills his sack, the retailer has the upper hand, especially if they've had a strong Q4.
For some, shopping the weekend before Christmas can bring the ultimate sense of that holiday experience. For those who enjoy shopping as a pastime, it's one of the best times to be in the mall, but for those folks who need to fulfill a shopping list, it can be one of the worst.
The early bird still does get the worm. And the late bird gets … the opportunity to pick over the dregs with a lot of other "late birds." With the brief time remaining before Christmas, use it to "shop for fun" not for necessity. It will truly help keep you in the Christmas spirit.