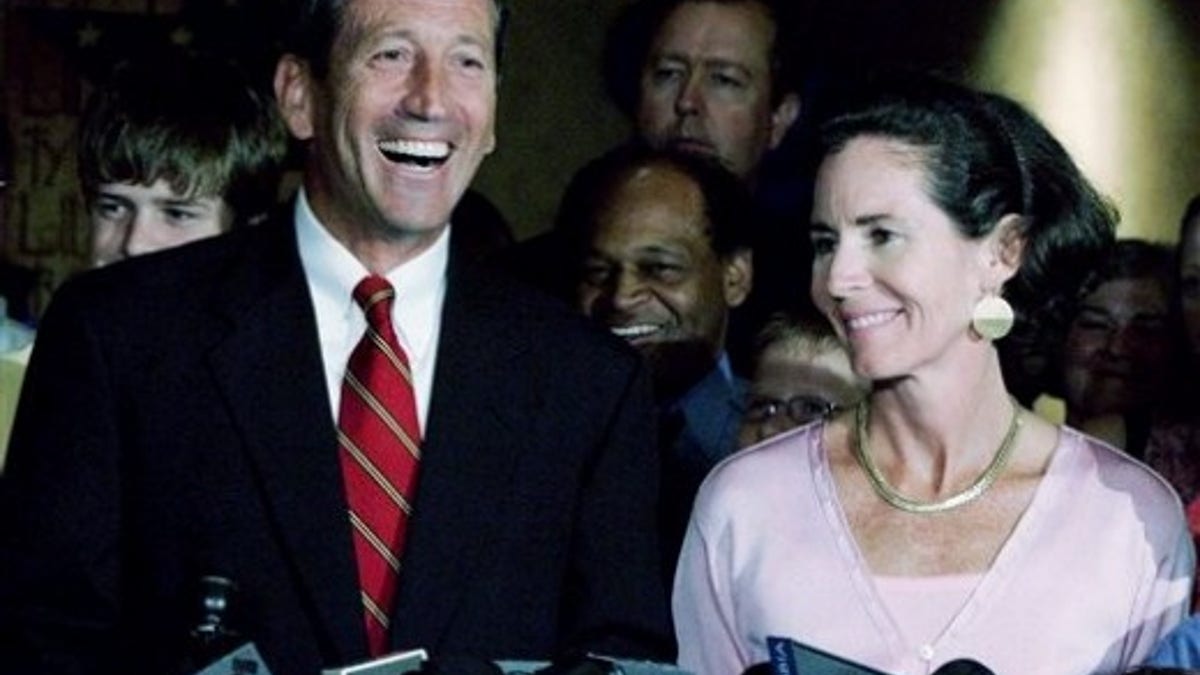 As Gov. Mark Sanford (R-SC) and his, to use a term from the intelligence community oft-modified unlimited hangout continue day-after-day, it's now impossible to ignore his staggering marital and political indiscretions, nicely summed up by The Washington Post's Howard Kurtz:
The South Carolina governor has struck a nerve for several reasons:
a) His "Appalachian Trail" disappearance
b) His choice of an Argentine lover
c) His stream-of-consciousness press conference
d) His wife hanging him out to dry, especially after he asked permission to visit his gal pal
e) His endless apologizing
f) The e-mails
But wait -- there's more! Add Sanford's admission the Associated Press that he rounded a few bases with other women, though he went all the way home only with his "soul mate," Maria Belen Chapur, in what ended up being a whole lot more than a simple affair; "this was a love story. A forbidden one, a tragic one, but a love story at the end of the day."
And still more: Sanford has now reneged on his promise to AP to release personal financial records to prove his trips to see his paramour were not funded by SC taxpayers.
But is Sanford's behavior contemptible enough to make him King of Heels, or does that (dis)honor belong to Nevada Republican Sen. John Ensign, former New York Democratic Gov. Eliot Spitzer (D-NY) or former Democratic presidential candidate Sen. John Edwards?
Let's compare low-blow by low-blow:
After toting up all the insults and injuries -- there's only one conclusion -- John Edwards is King of Heels.