Karl Rove: Steve Bannon's motley crew of challengers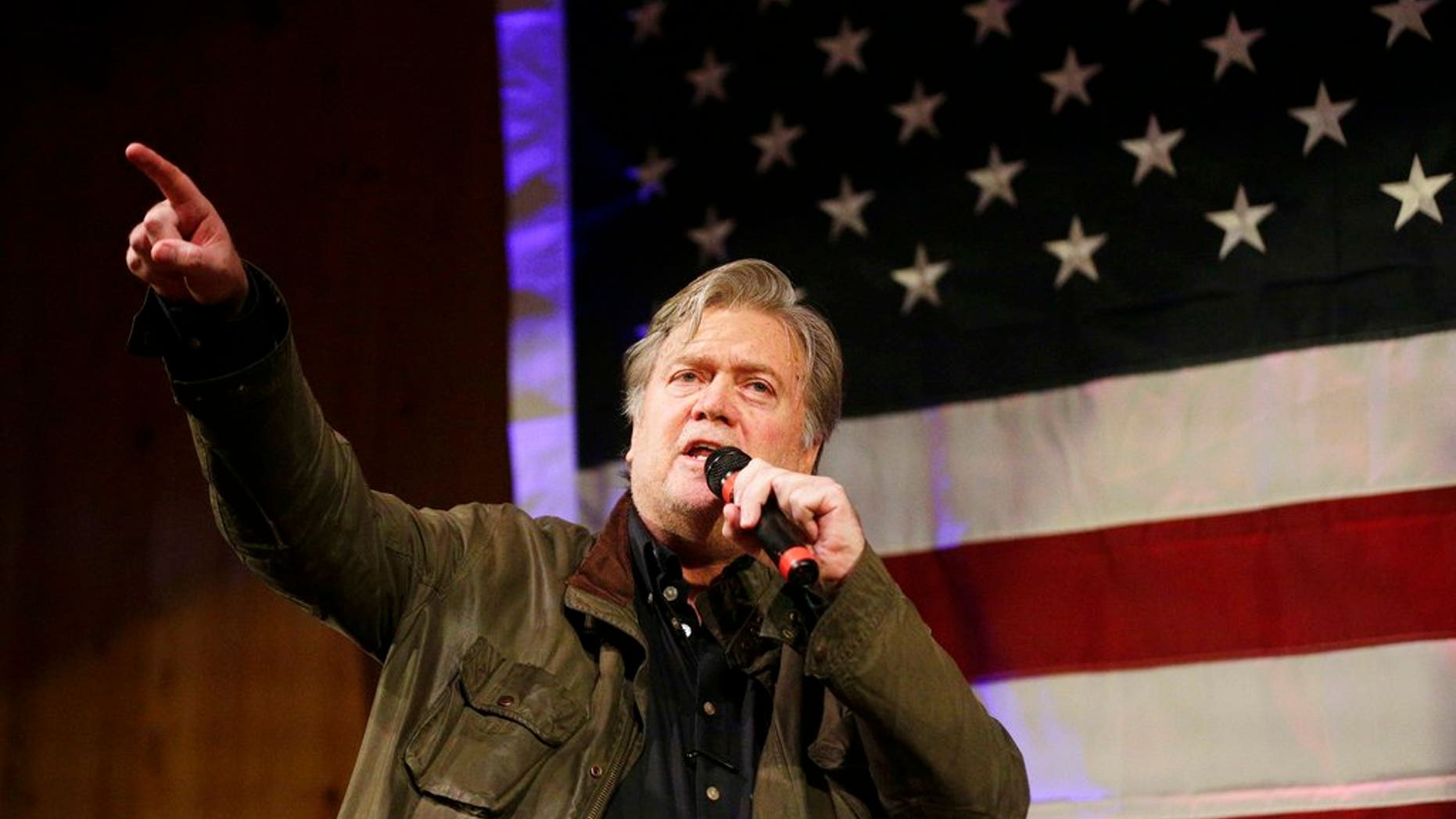 Steve Bannon, the failed presidential adviser and alt-right sympathizer, has declared war on incumbent Republicans, particularly Sen. Mitch McConnell. From his perch at Breitbart, Mr. Bannon is vowing to defeat officeholders who back Mr. McConnell as majority leader or who won't sign onto Mr. Bannon's populist agenda. So what kind of challengers is Mr. Bannon marshaling for the midterms?
The first House candidate Mr. Bannon has blessed is former Rep. Michael Grimm, who was forced to resign his New York seat in 2015 after pleading guilty to tax fraud. Recently released after seven months in the federal pen, Mr. Grimm will challenge his successor, Rep. Dan Donovan. Presumably Mr. Grimm won't campaign in his orange prison jumpsuit.
Mr. Bannon has also tried recruiting his first gubernatorial candidate: Colorado's former Rep. Tom Tancredo, a nativist who once said President Obama was "a more serious threat to America than al Qaeda," who routinely attacks immigrants for turning America into a "Third World country," and who earlier this year accepted a speaking invitation from a white-nationalist group.
Mr. Bannon is also throwing support to upstart Senate challengers. In Nevada, where Sen. Dean Heller is up for re-election, Mr. Bannon supports Danny Tarkanian, a perennial candidate who has lost five races for four different state and federal offices. Mr. Tarkanian's sixth time is unlikely to be the charm.
To continue reading this column from The Wall Street Journal, click here.