It's not beginning to look a lot like Christmas in Australia – Here's how I still feel home for the holidays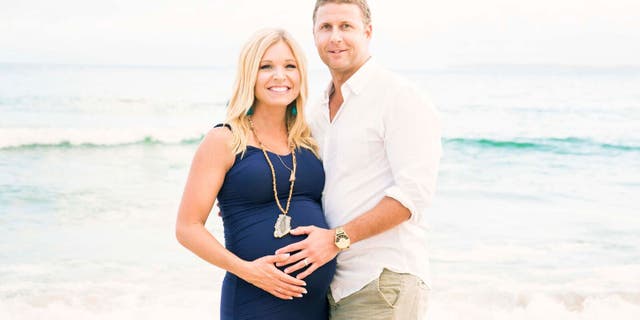 "I'm Dreaming of a White Christmas." It's always been one of my favorite Christmas songs and something my brother and I used to cross our fingers for every winter. Sledding, snow men, snow angels, snow cream, snowball fights – it doesn't get much better for a kid.
Growing up in North Carolina, then beginning my TV anchoring career in Ohio, and spending five years at Fox News Channel in New York City, I was lucky enough not to just sing about having a white Christmas. I actually had a white Christmas a number of times.
This year the only white Christmas I'll be seeing isn't snow but white sandy beaches. Santa will be riding a Sea-Doo instead of a one-horse open sleigh, and ugly Christmas sweater house parties will be replaced with ugly Christmas wetsuit beach parties. For real!
You see, it's summer where I now live, in Australia – the place Americans fondly refer to as the Land Down Under. I'm not complaining, just noting the stark contrast.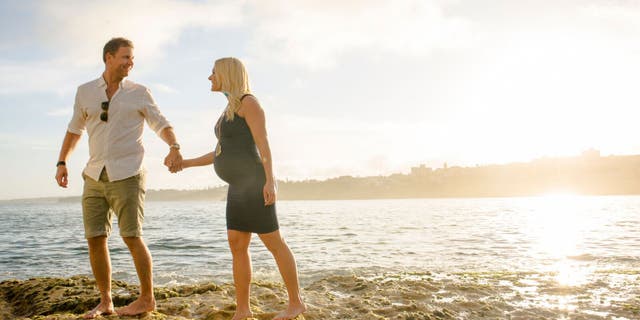 I'll be kicking off my Christmas morning with a cool swim at Australia's most iconic beach, Bondi Beach, and then heading to my brother-in-law's house for a poolside Christmas feast with 'prawns' the size of your fist! That's 'shrimp' for folks in the U.S.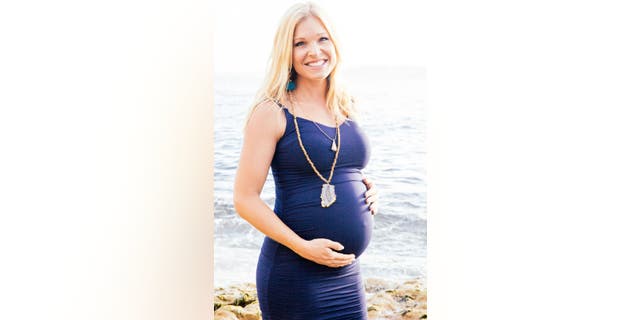 My Australian husband and I moved to Sydney last year so I could get to know his family and Aussie culture. We arrived just at the turn of the season from spring into summer – which would have been the turn of fall into winter in our old home, the Big Apple.
But the thing that has made me feel most at home has been the Peppermint Forest Christmas Shop Pecans. What are they? Quite possibly the best Christmas goodie on the planet.
I've been enjoying my time here in Australia without a doubt, but I still can't quite get my mind around the opposing seasons, or being literally on the other side of the planet from my family, friends and American culture.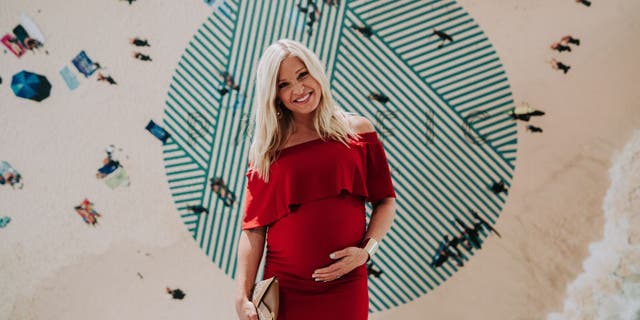 To be honest, for all the joy I am finding in this gorgeous place, at times it can be tough. Christmas is one of those times. Particularly this year when I'll be starting my ninth month of pregnancy and my hormones are making me all mushy!
So how have I decided to make sure I feel home for the holidays, despite living half a world away? Just like at Thanksgiving, it all comes down to food. Well, a lot of it does!
My husband and I do have a mini-Christmas tree set up with ornaments from some of our favorite cities and mementos from our domestic travels while living in the U.S. We both adore Christmas music, so Spotify is wearing out our Sonos speakers these days.
But the thing that has made me feel most at home has been the Peppermint Forest Christmas Shop Pecans. What are they? Quite possibly the best Christmas goodie on the planet. They are great with ice cream and pie for dessert, they are a decadent sweet potato soufflé topper, a divine salad cruncher, and as a standalone festive snack.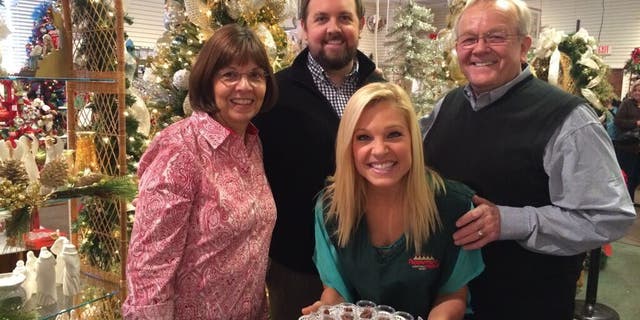 "For the Kooiman's – every day is Christmas!" That's something our neighbors and family friends used to say. My mom and dad launched a holiday business called the Peppermint Forest Christmas Shop about 35 years ago in my hometown of Charlotte, North Carolina. It has become one of the largest of its kind in the southeast and is basically their first born child. My older brother has recently taken over the business and keeps our family tradition going.
When my brother and I were little we were constantly at the store. The elves (cute nickname my parents gave to their seasonal employees) were basically babysitters. We, of course, thought of ourselves as helpers. We would do odd jobs, like sweep the floors or put price tags on ornaments, wreaths or collectables.
I have to say my favorite task was helping my mom bake shortbread and those yummy Peppermint Forest Christmas Shop Pecans for the customers. A couple times each season, ahead of big shopping weekends, we would bake and bake and bake and bake.
Want to bake this pecan treat yourself? The recipe is on this link.
When we baked Peppermint Forest Christmas Shop Pecans our house smelled so good! I can still smell it now. It's funny how things like that stick with you, isn't it? The shortbread and pecans are still served along with apple cider. But there isn't a little blonde girl carrying out the trays. Not in Charlotte anyway.
The pecans are such a staple in the Kooiman household that when I was the host of "Fox and Friends Weekend" in New York producers sent me home to make them with my mom. We also paid a visit to the family business. Once back on-set at Fox News my colleagues Tucker Carlson, Clayton Morris and Rick Reichmuth thought the treats were super tasty too. That's a memory I will treasure forever.
Last weekend we had an early Christmas picnic with one side of my husband's family. I made Peppermint Forest Christmas Shop Pecans. They were a real hit as usual, and therefore the blonde girl serving them was a hit too! Lucky me!
I am treasuring this time getting to know my husband's family. They are as good as it gets. But I have to say there is still a huge part of me that is dreaming of a true white Christmas.