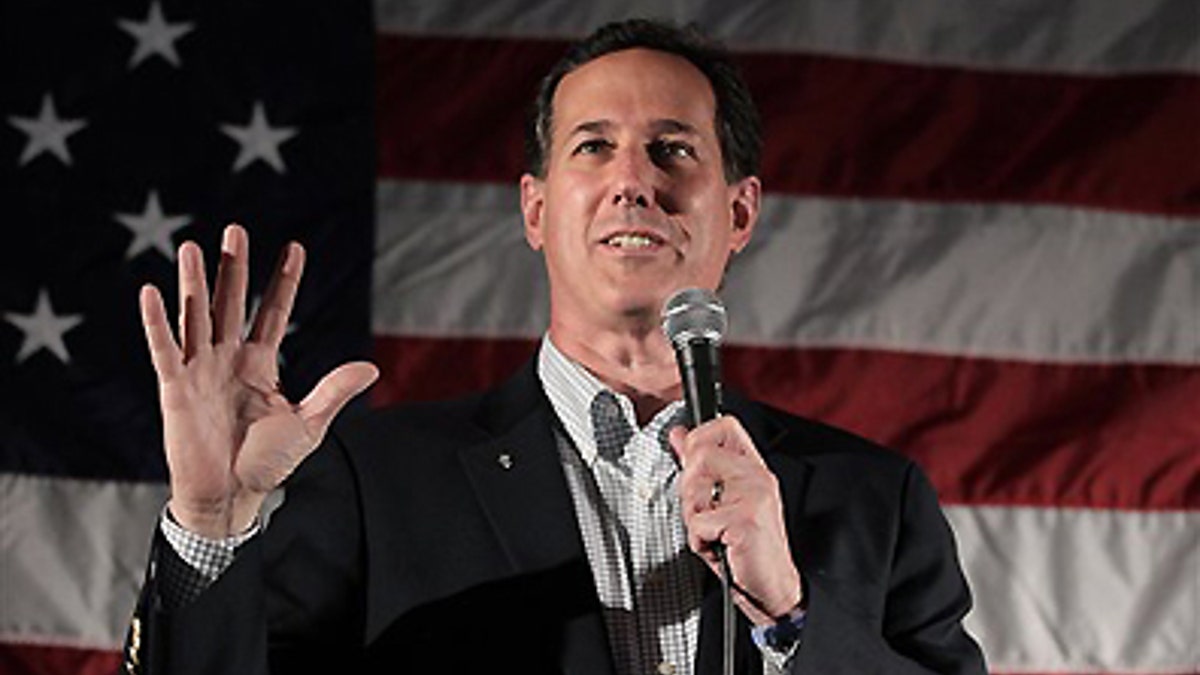 Most political contests have an inflection point where the outcome becomes clear. Tuesday was such a moment for the GOP presidential sweepstakes.
Mitt Romney's sweep of the District of Columbia, Maryland and Wisconsin netted him 86 more delegates while Rick Santorum gained six. Newt Gingrich and Ron Paul were shut out. Just over half the GOP delegates have been picked: Mr. Romney has 658 (58% of the 1,144 needed for the nomination) and a 377-delegate lead over Mr. Santorum, according to the Associated Press. Mr. Romney needs to win only 43% of the delegates yet to be selected. Mr. Santorum needs 77% of them.
Based on recent statements by him, his campaign and its supporters, Mr. Santorum has what amounts to a five-part strategy to achieve victory: (1) disqualify the Romney delegations from Florida and Arizona's winner-take-all primaries; (2) run up his total in states that select delegates by conventions, not primaries; (3) carry his home state of Pennsylvania; (4) take advantage of "the map in May" which, as Mr. Santorum told "Fox News Sunday" moderator Chris Wallace this week, "looks very, very good"; and (5) swing over uncommitted delegates.
This strategy won't work.
Karl Rove is a former senior adviser and deputy chief of staff to President George W. Bush. He is a Fox News contributor and author of "Courage and Consequence" (Threshold Editions, 2010). To continue reading his column on Rick Santorum in The Wall Street Journal, click here.