How Christian music has changed over the years: from hymns to contemporary Christian worship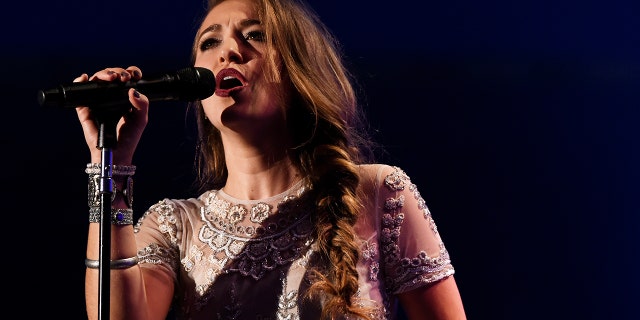 This week Lauren Daigle took home Best Contemporary Christian Music Song and Best Contemporary Christian Music Album from the 61st Grammy Awards. On the gospel side of the house, Tori Kelly won both Best Song and Best Album. As Christians have always known, music is an important part of church, but what kind of music is missing from church culture?

Music is one of the first things people notice when they go to a church service. What is the style? Are there instruments? What is your choice of songs? These exert great influence over the congregation. Worship is this important part of service and this important part of service is not randomly arranged. It is the work of a devoted group of people called the music ministry in the congregation.
GRAMMYS 2019: WHY GOD WILL BE CENTER STAGE AT THE AWARD SHOW
When electric guitars became commonplace in worship music, many members of church congregations were outraged. Over the last 20 years, however, we've seen church reinvent music. In fact, some of the most successful musicians today come from singing in church. People like Jessica Simpson, John Legend, Faith Evans, Carrie Underwood, and even Jamie Foxx made it happen as a result of honing their chops in church. Even Snoop Dogg and Kanye West are getting into Gospel.
But what about DJs and dance music? A decade ago, electronic dance music (EDM) was all the rage. Sold out arenas were packed with millennials. People like Avicii, Tiesto, and Swedish House Mafia were featured on car commercials and promoted alcohol brands.
HALL OF FAMER MARIANO RIVERA WON'T LISTEN TO METALLICA 'AS A CHRISTIAN'
In my experience, when God lights a path, it makes it easy to step into faith and pursue passion projects like the Genesis Album. People of Faith have a lot of value to offer the world. They want to leave a legacy of helping others. When people like Jessica Simpson, Faith Evans, and Carrie Underwood give credit to their upbringing in a faith community, they are doing great things for the faith world. When Grammy winners like Tori Kelly and Lauren Daigle work to produce incredible content, inspiring millions of people to grow in faith, its helps unite our society. Living in Los Angeles where trends are made, it is exciting to see the introduction of dance music into church culture including an affirmational dance album that was made by pray.com.
What God is doing in our community is incredible. Our organization has its roots in faith. Our town has its roots in music, movies, and entertainment.