Hillary vs. Bernie: Clinton clings to Obama to push back against Sanders in heated debate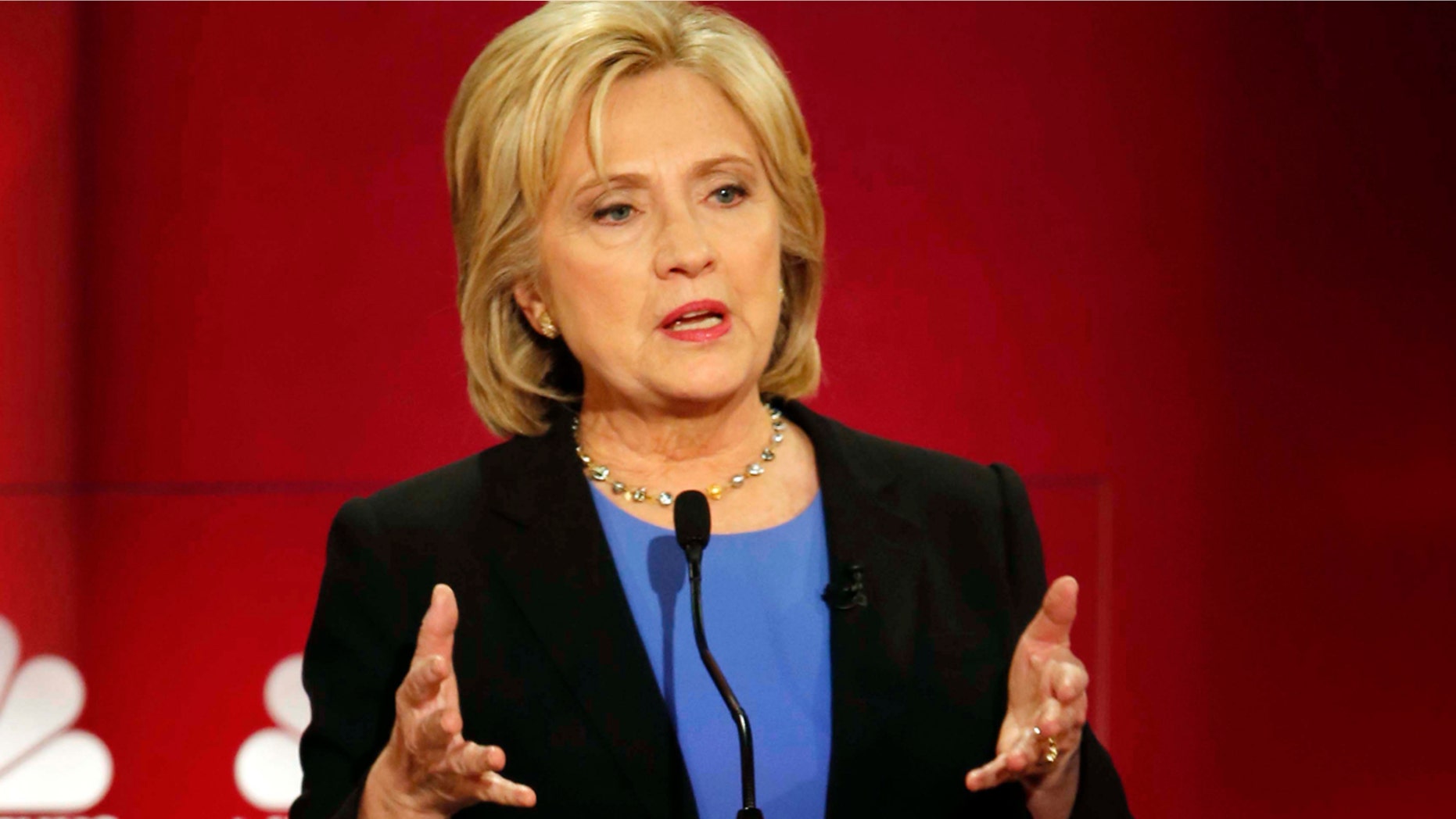 In a more just universe, East Coast and Midwestern liberals would have been spared the live-viewing choice between Sunday night's Democratic presidential debate, the fourth in that franchise, and a new installment in the final season of "Downton Abby."
Then again, justice took a powder in the contest between Mr. Sanders, the Butler, and Hillary, Dowager Countess of Chappaqua (OK, her husband isn't dead, but the concept of a moderate in today's Democratic Party most certainly is).
We almost forgot: former Maryland Gov. Martin O'Malley who, much like "Downton's" Kemal Pamuk, is an outside presence not long for this drama.
What's unjust about the Democratic process? Just look at the calendar.
The party's first debate – Oct. 13 in Las Vegas – coincided with a Dodgers-Mets playoff game. Bye-bye, viewership in America's largest media markets.
The second debate – Nov. 14 in Des Moines – aired on a Saturday night, pitting it against a heavy slate of college football.
Hillary vs. Bernie 3 – Dec. 19 in New Hampshire, also a Saturday – went missing amidst pre-Christmas shopping and holiday parties.
Debbie Wasserman Schultz, the chair of the Democratic National Committee, fervently denies that this is a conspiracy to dowse "Feel The Bern." When her term is up, she has a wonderful future ahead of her in witness relocation.
As for the Charleston debate – the last time we'll see a meeting between Hillary Clinton and Bernie Sanders until two days after New Hampshire votes – here are four observations:
1.   Clinton. It's easy to nitpick her performance. She has an unsettling habit of staring directly at her opponents, resulting in either forced smiles or a miffed glares – neither, a good look. And then there's her habit of answering questions from moderators in (sometimes shrill) rising crescendos. It's a debate, not a pep rally.
As in the previous three debates, Clinton outclassed her rivals simply by outsmarting them: at a debate sponsored by the Congressional Black Caucus, she didn't miss a chance to defend President Obama – or suggest that Sanders would undo Obama's progress (i.e., a vote for Bernie is a vote for tearing up ObamaCare).
This is what the future will look like should Hillary struggle in Iowa and New Hampshire: by the time South Carolina's Feb. 27 Democratic primary rolls around, she'll running to be America's third black president.
2.   Sanders. Sure, he's quirky and fun to watch in an "is-your-grandfather-off-his-meds"/" Curb Your Enthusiasm" sort of way. That Sanders would step onto a presidential debate stage donning a lime-green shirt suggests he's either color-blind or devoid of sartorial self-awareness.
One other thing about Bernie: he's a lousy debater.
Sanders has a hard time completing a thought without bashing Wall Street or corporate America (that even applies to the nation's heroin scourge). He's fuzzy on policy – a big problem for a candidate who vowed not to personally attack his chief rival, or her husband.
Like Donald Trump's followers, "Bernistas" love the man no how he performs. But it's not a pathway to growth.
3.   O'Malley. We'll make this quick. The former governor is right when he says the party needs younger blood. On matters like police tactics and financial oversight, he sounds more realistic than Sanders and less rehearsed than Clinton.
However, it's a two-person race. O'Malley's best moment of the night – asking, "do I get 30 seconds?" after the questioners had yet again bypassed him – drove home the point.
4.   NBC. By far, the night's big loser. The network of Huntley and Brinkley and Chancellor, hip-deep in anchors and political reporters, limited the questioning to Lester Holt and Andrea Mitchell.
Mitchell covers the Clinton campaign, which puts her too close to one candidate to be even-handed, purposely or not.
Even the one question she asked that might have made Clinton uncomfortable – about her husband's peccadillos – was done in a way that worked to Hillary's advantage. -- Mitchell asked Sanders if he stood by past harsh words directed at the former president.
And so the night went: question after question meant to make Sanders squirm (don't feel sorry for Sanders; one wonders why his campaign agreed to this format).
Given two hours with the candidates, NBC decided not to ask Sanders how he could credibly represent a party he's chosen not to join.
Libya was supposed to be a Clinton foreign-policy tour de force: is she planning to see "13 Hours," which premiered this weekend (and drew a crowd of 30,000 viewers at the Dallas Cowboys' stadium)?
The list goes on. There wasn't a peep about a racially polarized Democratic race in South Carolina back in 2008.
A YouTube vlogger asked the candidates how they plan to appeal the youth vote. NBC let Hillary give a rambling, disjointed answer.
Sanders, who's far leading among millennials despite being six years Hillary's senior, didn't get to reply.
It's not like NBC didn't have time to prepare, as Sunday  night was the network's first crack at the Democrats.
Then again, the way these debates are scheduled, they won't have to fear an avalanche of hate mail.