GOP primary voters have lots to be angry about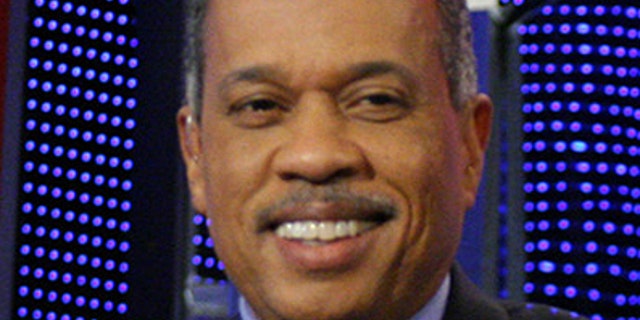 NEWYou can now listen to Fox News articles!
Tonight is the big night.
The remaining five GOP presidential candidates will square off in a Fox News sponsored debate in Myrtle Beach, South Carolina. The Palmetto State's critically important primary on Saturday, January 21st.
The candidates will face questions from a panel, including me, my colleague Bret Baier and two fine print journalists, Gerald "Jerry" Seib and Kelly Evans of the Wall Street Journal.
The stakes in tonight's debate couldn't be higher. The campaign has gone very negative and with Jon Huntsman's decision to pull out gives more time to the remaining candidates to answer questions in full – and potentially expose more weak spots in their thinking.
And yet, as part of my final preparations for tonight's debate, I am trying to put myself in the shoes of an average Republican Primary Voter. What must he or she be thinking and feeling heading into this debate?
If I were them, I would be feeling angry that everyone is speaking as though Romney is in the process of locking up the nomination, without my vote or my voice having been given any serious consideration.
I would be angry at the Republican National Committee for allowing the 2012 primary calendar to be set up this way so that only a handful of early states have disproportionate say over who the nominee will be. We have only had two voting contests – the Iowa caucuses and the New Hampshire primary, both of which were won by Mitt Romney.
By the end of January, we will have had two more primaries – South Carolina this week and Florida on January 31st.
The Romney team pushed for this accelerated schedule and it was a masterful stroke. It has created a sense of inevitability with less than 10 percent of the total delegates selected.
And because of the RNC's new proportional representation rule, not all of those delegates will go to Romney even if he wins both South Carolina and Florida.
So if I am a Republican voter I would be angry that my vote for a nominee will likely not count. The media's excessive coverage of these early voting contests makes them seem more important than they should logically be.
I would be angry at the other GOP candidates who should have seen this coming and prepared for it. After all, John McCain won the nomination in 2008 despite being as disliked by the GOP rank-and-file as Romney is now. McCain essentially wrote the playbook that Romney is now using four years later: exceed expectations in Iowa and then win New Hampshire, South Carolina and Florida because the remaining candidates don't have the money, organization or support in the polls to continue beyond that.
But mostly, I would be angry that even my fellow conservatives are telling me that I should just hold my nose and vote for Mitt Romney, despite my misgivings about him, because he is the "only one who can beat Obama."
I would remember that it was almost one year ago when Ann Coulter warned at the annual CPAC convention that if we didn't pick Chris Christie, Romney would be the nominee and we would lose.
I would remember that over the last six months, I told pollsters that I preferred Mike Huckabee, Donald Trump, Michele Bachmann, Rick Perry, Herman Cain and Newt Gingrich over the current frontrunner: Mitt Romney.
After all, up until just two weeks ago, Romney was unable to crack 26 percent in the Real Clear Politics average of national polls of Republicans.
But alas, I am not a Republican.
Even if you are a Democrat, you have to be concerned about the fundamentally undemocratic process by which the nominees of both parties are chosen these days.
The process is supposed to begin in Iowa, New Hampshire and South Carolina. Instead, it seems to end there. Someone should fix that before the next election.
Meanwhile, here is a look at the debate that can serve as a scorecard as you review the candidates' performances.
With Mitt Romney now holding a double-digit lead in polls and on the verge of sewing up the nomination he will have to come up with more convincing answer to the persistent questions about his business dealings at Bain Capital. Some critics say the firm fired workers and destroyed businesses at a high rate while increasing their profit margin.
Apparently, nobody told Newt Gingrich that he was supposed to take a dive in the final round of this fight against Romney. Gingrich has been sinking in the most recent polls but he has been hammering Romney over his record at Bain with the help of a last minute infusion of $5 million dollars in from a Las Vegas casino magnate.
Rick Santorum has won a late but important endorsement from Christian conservatives. But polls show he has lost his momentum coming out of Iowa to rally Romney-averse conservatives behind his candidacy and consolidate their support.
Ron Paul is hoping that the more conservative aspects of his record and his libertarianism such as reducing spending and limiting government will appeal to South Carolinians.
Meanwhile, Rick Perry, having completely collapsed in the polls, seems to be looking for a graceful way to exit stage right. An error-free debate by the governor will give him a graceful way to say good-bye and possibly help him regain stature as an important voice in the GOP.
Juan Williams is a writer, author and Fox News political analyst. His latest book is "Muzzled: The Assault On Honest Debate" (Crown/Random House) was released in July.