Germany isn't all that sunny and a case for a diversified energy world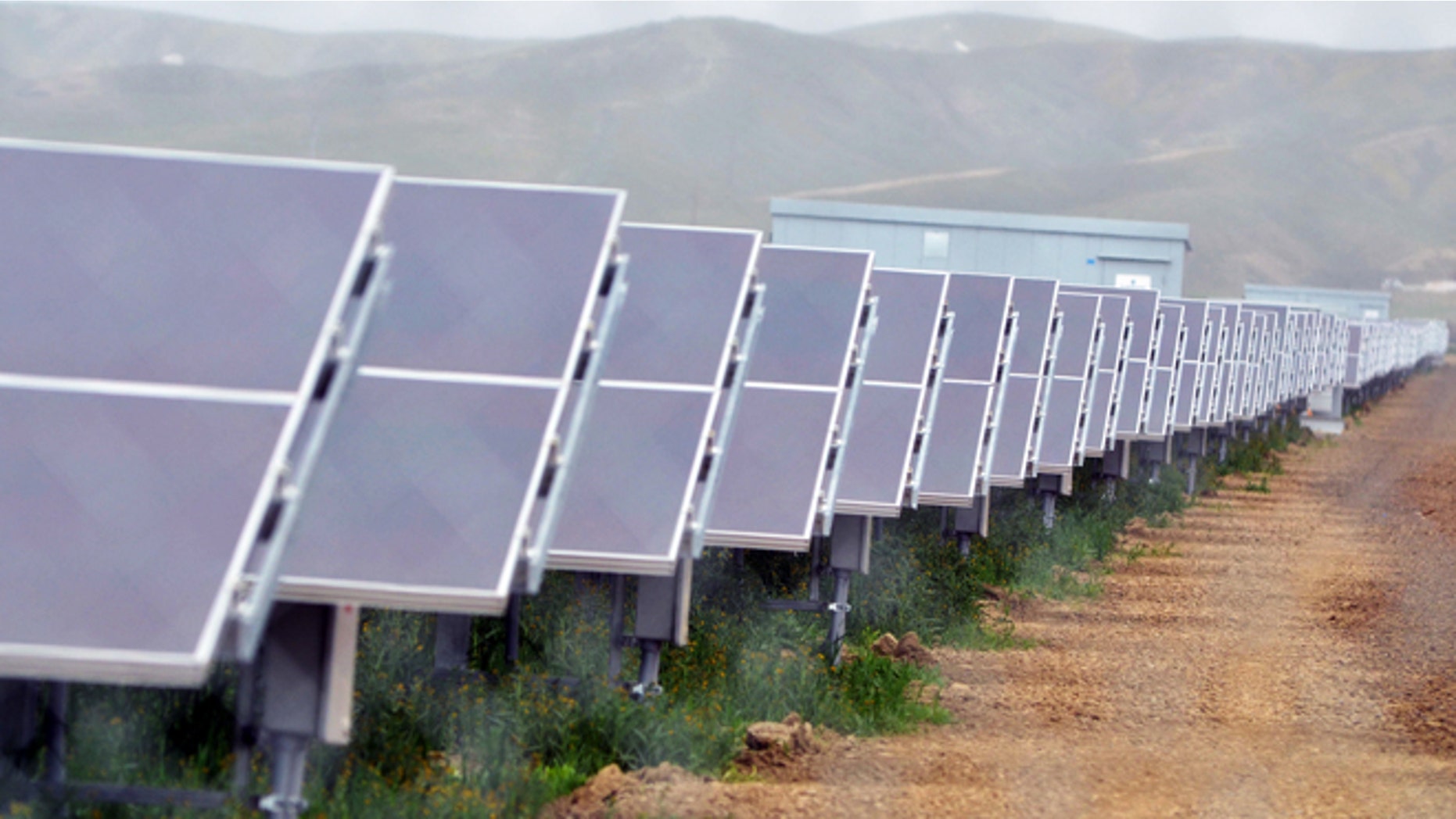 In President Obama's new term, his administration faces some critical decisions about his energy policy.  His poster-child-like focus on the solar industry has been tainted by scandals like Solyndra and many others, putting into question the billions in subsidies for no return in these specific cases. Politics plays a big part in a business that takes investment dollars from the government.
The importance of this issue to Wall Street on job creation and economic impact of the energy industry is something the solar industry hasn't been able to address.  Subsidies are also a big part of the path for this energy source.
But I incorrectly stated that the chief difference between the U.S. and Germany's success with solar installations had to do with climate differences on a "Fox and Friends" appearance on Feb. 7. In fact, the difference come down more to subsidies and political priorities and has nothing to with sunshine.
The fact that the solar industry is so heavily supported by government funds does not doom the solar industry.  In fact, this type of seed money is very commonplace everywhere -- from Silicon Valley to the energy sector.  In fact, according to Greentech Media, every energy source in the last 400 years of U.S. history has been subsidized.
However, solar produced less than 1 percent of power output in 2011, according the U.S. Energy Information Administration (EIA).  Skeptics are concerned about using supportive funds from a cash-strapped government while putting them into an endeavor that doesn't reap as much power or jobs as other energy sources.  It also has a while to go before becoming a standalone industry.  In fact, Greentech Media also predicts that 180 solar panel makers will go out of business or be bought by 2015.
This dynamic exists as fracking efforts have discovered over 100 years of natural gas supply under our soil.  The pursuit of which has the ability to meet our growing power demands, develop new companies, create jobs and expand our economy. According to IHS, 3 million jobs could be created by 2020 and $62 billion added into the economy.
Part of the solar story has become tied to the increasingly competitive dynamic of Chinese suppliers dominating the market; making U.S. supplier participation that much more reliant on handouts.  It also leads to big questions about how soon the break-even date will come and whether the industry can run ever without "training wheels" in the U.S.
The U.S. government subsidizes solar by over 30 percent of the installed cost through investment tax rebates from the U.S. Treasury, and a significant supply of U.S. solar comes from Chinese manufactured panels.  This comes at a high cost. Germany has a very different natural resource base than the U.S., and manufacturers have benefited from subsidies in the form of feed-in-tariffs -- which is essentially a 20-year contract for power at prices well above current market rates.
A significant amount of the German subsidies have actually subsidized Chinese panel manufacturers, and, in the process, bankrupted some of Germany's own key panel manufacturers.
Unlike Germany, the U.S. is in the midst of an energy supply boom of a different sort.  Horizontal drilling technology has enabled the access of natural gas resources that has the potential to make the U.S. energy independent -- an ideal never thought possible when many of the initial solar subsidies were initially put in place.
This technological innovation and entrepreneurship is creating jobs, tax surpluses and economic wealth. Look at North Dakota.  Look at Pennsylvania.  While not without its issues, natural gas seems relatively clean and a cheap source of electricity that is becoming a potential replacement to diesel-fired trucks, to coal-fired power and an export product of the U.S.
We have free markets, a better energy source and lots of it.  This is something Germany doesn't have access to, and so its government has decided to make a hard push into solar.
In short, the U.S. is positioned to have the lowest cost of energy of all western nations. Solar definitely has its place in our nation's diverse energy portfolio and more so when costs fall to a point that it makes it more economically competitive without being overly reliant on subsidies from the government.
Shibani Joshi joined FOX Business Network (FBN) in September 2007 as a reporter. Joshi brings experience in investment banking, strategy and business development, as she began her career as an investment banking analyst at Morgan Stanley.