Even ex-football players struggle with obesity -- here's how we're tackling the problem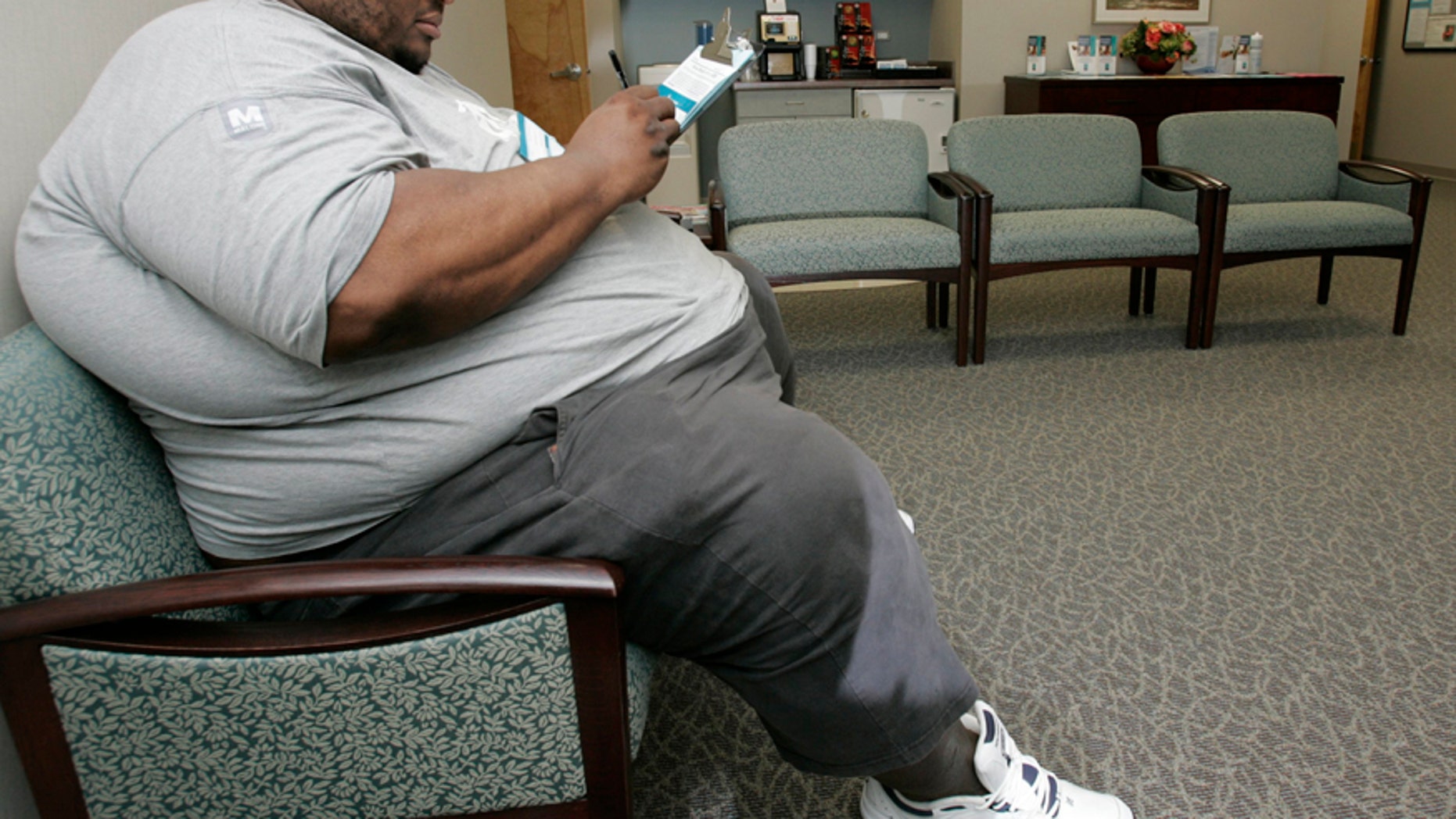 Finally, we've heard some good news on the obesity front.  Obesity rates for kids 2 to 5 years old have decreased in the past 10 years, putting our very youngest Americans on a better path towards health.
The challenge now is to keep that momentum going.  Because as we all know, there are so many choices in life that can get in the way.
Kids look up to us and we adults need to walk the walk, not just talk the talk.  In our minds, it takes a team.
[pullquote]
No one is immune to the challenge of weight management.  Most people don't realize that football players who seem larger than life on the football field can become quite literally too large for life once they leave.
I, Andre Collins, hate to admit it, but when I played football I weighed around 240 pound sapproaching 250.  And after my career I got up to 275 pounds, which for me was unimaginable.
It took my wife to finally ask, how big are you going to get?
And as a former Miami Dolphins player, turned cardiac surgeon, I, Archie Roberts,  grappled with this when, despite having performing over 4,000 open heart operations, I found myself with the symptoms of a small stroke.  While I was all too familiar with the risks and the symptoms when it came to my patients, I never applied that same thinking to myself.
The most common thing we hear from football players is that they can't believe the predicament they are in once they retire the football jersey.   They think, we're world class athletes, continuing to burn calories! But something happens during the transition to civilian life.  You get out of shape and it's eye-opening.
For retired players, like us, we've established something called the Heart, Obesity, Prevention, and Education (HOPE) Program for former National Football League (NFL) players.
The HOPE Program is a comprehensive obesity research initiative designed to promote healthy lifestyles and weight-management among former professional football players, because former players, when compared to smaller-sized men, are more likely to have cardiovascular problems and other health issues associated with being overweight, like obstructive sleep apnea.
About half of the players we've screened over the past ten years have qualified as obese, with a BMI over 30 percent.
Linemen, because of their size, are particularly at risk. In fact, the Centers for Disease Control and Prevention have found that linemen have a higher risk of death from cardiovascular disease a little over 40 percent higher than the general population.
To figure out how best to address this, we worked with weight management experts to develop a top flight protocol and we conducted a pilot study at Temple University in Philadelphia.
We saw initial success that was maintained at one year and made an important discovery along the way.  Football players thrive when they are part of a team, and it was that same team spirit that motivated them on the field that motivated them in this challenge.
What does this mean?  It means we need everyone not just those in the public sector to pull together to fight obesity.
While Mrs. Obama inspires healthy and active choices from the White House, the private sector needs to continue its involvement too.
Working with us on the HOPE Program is a medical device company called Covidien.  Among other things, Covidien provides patients with a surgical option that can decrease the symptoms of diabetes, as well as kick-start weight loss, in those patients that qualify.  But as their Chief Medical Officer Mike Tarnoff, M.D. says, trying to manage weight loss through diet and exercise is the first line of defense.
As families, schools and communities, we need to show a united front in our approach to weight loss to keep the momentum going.  Athletes, Hollywood stars, moms, dads, cousins, brothers and sisters we need to remember that little eyes are watching us and will ultimately do as we do. 
And team spirit means camaraderie.  If you know someone who is a little overweight, it's not a time to tease but to encourage that friend with a pat on the backa nd to invite him or her to come join your game.  Be kind to one another because that kind of support can go a long way.
Our players are starting to turn the corner. They are realizing that there are advantages to losing weight, beyond just the way they look in the mirror.  Not only do they look better and their body chemistry is better but they feel better too.
We are kicking off another study with former players at the Mayo Clinic in Scottsdale, Arizona in a few weeks and another shortly after that at George Washington University in Washington, D.C.  Again, we are tackling obesity as we naturally would; as a team.  But the rest of the world is on our team too.
If we all combine our efforts, we can continue what we've started in creating a healthier future for our kids.
Let's not drop the ball.