Berni Neal: Evangelize now – Catholic Church needs us now more than ever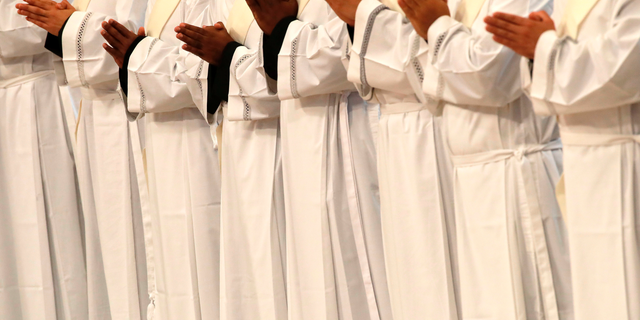 "There has never been a better time to evangelize." Those were words spoken recently by the CEO of the Catholic Leadership Institute, Dan Cellucci. Admittedly, I was shocked when he said this. Although I take pride in the strength of my Catholic faith, the thought never crossed my mind that now is the time to talk openly and share my faith as a means to inspire others.
However, as I prayed and reflected on his words, not only do I agree… I am following his advice.
As a Catholic, I have never been more upset for the people who have been hurt by the words and actions of those we have entrusted as shepherds of our faith. That alone has forced me to question how expressive I should be about being Catholic.
How can I encourage people to think about their faith, and talk positively about my Catholic Church when all I hear about is the damage that has been done to people's lives? But that ignores what I know to be true about all of the wonderful things that I have gained as a follower of Christ, and all of the good that I have seen through my participation in the Church. I am passionate about the community that shares my faith, the experiences that we have together, the opportunities to help others, and the shared values that provide a foundation for building deep personal relationships.
POPE FRANCIS URGES CATHOLIC YOUTH TO BUILD BRIDGES, NOT 'WALLS THAT SOW FEAR AND LOOK TO DIVIDE'
During Lent, we are called to prepare ourselves for the resurrection of Jesus Christ by recommitting to prayer, almsgiving and fasting. We begin that journey with Ash Wednesday when we place ashes on our forehead as a sign of repentance. This year, those ashes have a renewed importance for me. My ashes were a visible way for me to practice my renewed commitment to evangelization. This outward sign was a way for me to share my faith and personal relationship with God.
CLICK HERE TO GET THE FOX NEWS APP
Beginning Lent in this way was also an important way for me to show encouragement for our Catholic leaders. During this time of struggle, I believe the leaders of the Catholic Church need our support and prayers more than ever. As I reflected upon Dan's words, I realized that this is the most important time to evangelize.
Our Church has suffered a crisis of leadership and trust, and repair will require bold action and change. Change is hard and may not always come from within. Evangelization is what brings people into our Church. If we do it well, those new people can also be the next leaders of our Church. So yes, now is the time to evangelize.