Easter 2014: A celebration of hope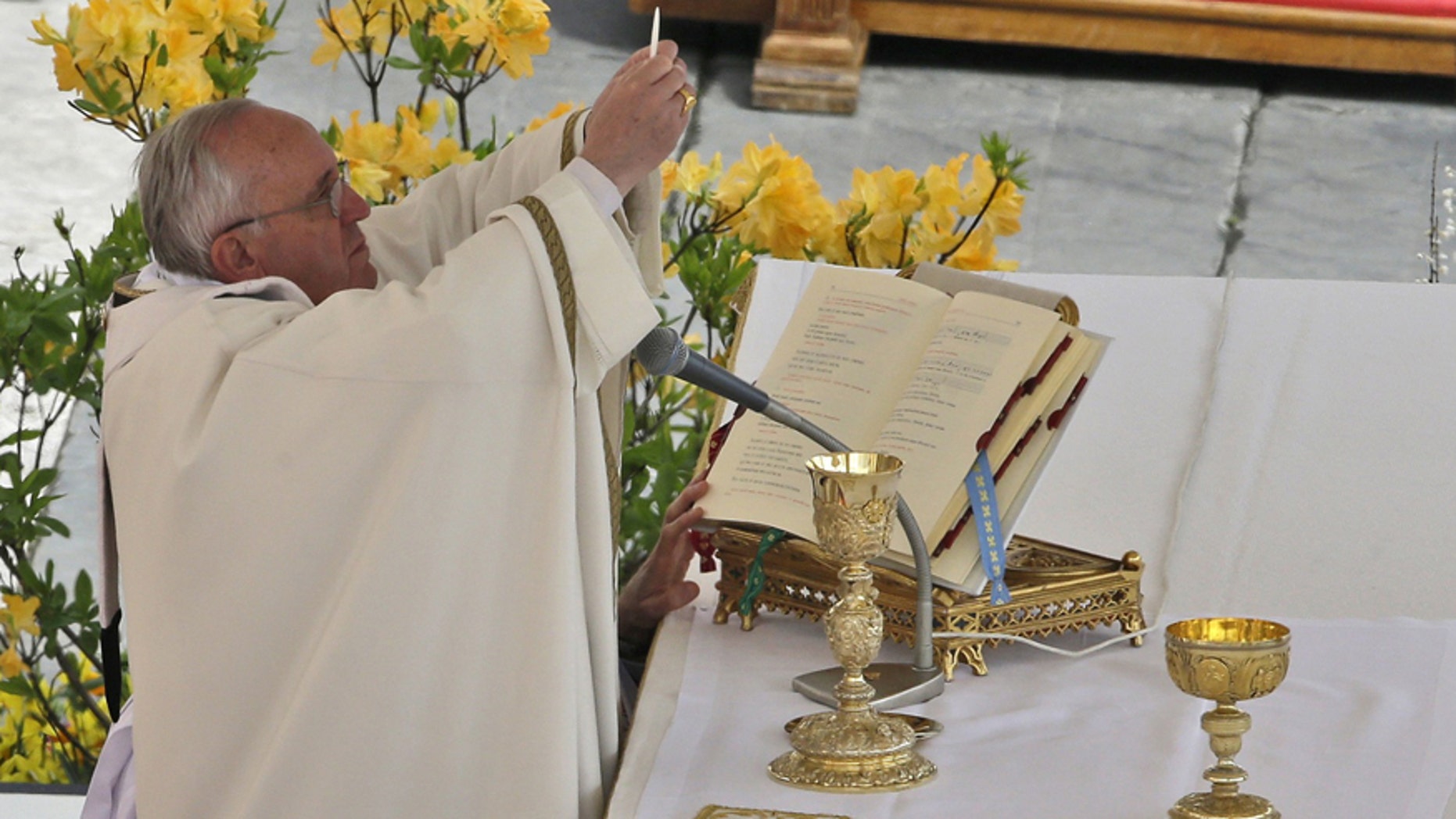 Over 2 billion people are celebrating Easter today, April 20, as the calendars of Western and Eastern churches coincide this year, and these billions of faithful people are celebrating HOPE.
The Easter message begins with the hopeful news that death has been overcome by life, that hatred has been overcome by love, and that sorrow has been overcome by joy.
The elements of the story involve women arriving at a garden tomb and finding it empty, but even better, meeting the risen Lord, the embodiment of life and love. Their lives are changed forever and so are the lives of many, many others who hear this remarkable news.
[pullquote]
The resurrection narrative and message are vital for Christian people on this day to be sure.  Easter is celebrated in countless languages and myriad cultures by Jesus' followers throughout the globe.
However, the news is not for Christians only.  It is for the cosmos, the world, and the universe and for all children, women, and men who draw breath.  It is for all humanity because the reality and meaning of Easter is HOPE, and we, all of us, need and deserve hope.
The events leading up to Easter test hope.  An innocent man is condemned by the authorities around him. He is betrayed, condemned, and executed.
It looks like the game is over.  Both hope and love are seemingly obliterated, and a stone is rolled in front of the tomb's entrance to seal the point.
And yet… hope bursts forth.  Life wins.  Love wins.  Hope wins.
From the place of death emerges a new alpha point in the affirmation of hope for the world and for humanity.  The resurrection message challenges the doom and gloom so often taken for granted in the world with hope and all of hope's power to sustain, strengthen, and make things new.
An ancient Christian writer described faith in this way, "Faith is the assurance of things hoped for and the conviction of things not seen."  (Hebrews 11:1) At the very center of faith is hope, because hope draws us into the flow of life, possibility, and new beginning.
It acknowledges suffering and sadness, but courageously maintains that there is something more even if it isn't immediately apparent or seen.
Still hope exists.  That is what the earliest Easter morning visitors to the garden and tomb discovered, and that hope transformed and sustained them from that time on.
This Easter is an urgent moment for hope. There are abundant realities of sorrow, scorn, and separation all around us all the time.
Human beings are set against each other.
Wars threaten with vicious power.
Death takes millions in sickness, hunger, and violence.
Even in a society as affluent as our own, we worry about the present and future economically, politically, and socially (and admittedly, often things at face value don't look so good.)
It is possible to give up and give in to despondent hopelessness.  But hope breaks in.  It breaks into the world, into the human soul, and into our lives.
Even if it isn't immediately visible to the eye, it is there. That is the life-giving, love-creating Easter news.  We can hope, and hope will change the world.
This Easter Day we are invited to sense the hope that sustains us. We are invited to relish and take courage from the hope of life, of love, and of new beginnings.
Even if it is not seen at first glance, it is there… Easter hope, and  that's worth celebrating.