Craigslist Founder: Support military families, and I'll match your donations to one group helping them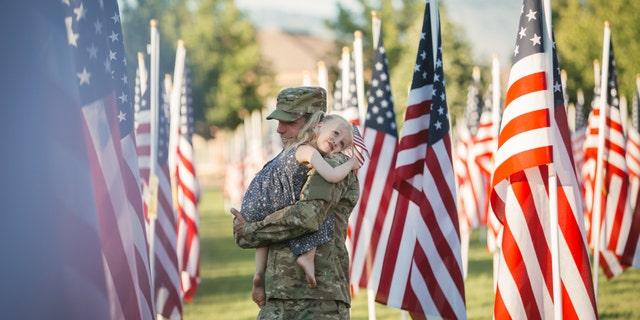 Today's members of the United States military are tomorrow's veterans. For the people now serving in our nation's armed forces, who put their lives on the line to protect us at home, the very least we can do is support them and their families.
Military families sacrifice a lot, right alongside the service members they love. Being apart on holidays, birthdays and other special occasions is just the tip of the iceberg.
I'm not a veteran, so I can only imagine that peace of mind rarely comes to those whose loved ones live and serve overseas, particularly those who put themselves in harm's way.
We have a duty to military families, plain and simple. Not only to respect them, although that's without a doubt part of it, but also to stand with them, to offer a hand when they can't catch a break and lend our voices when theirs aren't heard.
This is the new normal we should create together. This is the type of country we should want to live in. Because no matter your stance on war, we should all get behind the people who serve.
So, this Veterans Day, how can you begin repaying our debt? You can donate your resources (time, money, expertise) to the countless organizations that work for our people in uniform. If you're not sure where to start, here are a few to keep in mind:
One nonprofit that's making it easier to support military families is DonorsChoose.org. The organization assists students and teachers across the U.S. by helping to provide the tools and experiences they need for a great education.
You can now go onto the website and donate to schools in areas where high percentages of students come from military families. This means you can assist members of the military by helping their kids receive the quality education that every child deserves, but doesn't always get.
One group of students in a military community in South Carolina recently had their dreams of possessing their own technology center realized when all four of their projects were funded. With 16 new Chromebooks, these preschool through second graders now have the opportunity to "thrive in a global environment that is dependent upon the knowledge and use of technology," as their teacher, a former military member, has always hoped. This new education, she believes, will encourage curiosity and reveal to them the joy of learning.
If you give to DonorsChoose.org, I'll match $1 for every $1 you donate so that more military children like those in this vet's classroom can explore their interests and realize their potential.
In addition to military families, we need to remember and support our veterans.
At every stage in a vet's post-service life, we (the civilians) should be allies, and we have the chance to do so in all sorts of areas of interest. If you're passionate about technology, consider giving to Vets in Tech, an organization that offers reintegration services by connecting veterans with the nation's tech network, resources, and programs.
Or maybe you're invested in gender diversity and inclusion. Iraq & Afghanistan Veterans of America's campaign She Who Borne the Battle is all about bringing full recognition to and improving services for the women who have served this country.
Or, interested in making a global impact? Check out Blue Star Families, which has 35 global communities and chapters that reach 1.5 million military families per year and works to better understand and provide solutions to the challenges that military families are currently facing around the world.
Or perhaps you're drawn to promoting physical and mental well-being. The Bob Woodruff Foundation facilitates holistic recovery among wounded American vets, navigating the 46,000 nonprofits that serve veterans to invest in high-impact programs that ensure sustainable success in rehabilitation, education and employment, and quality of life.
Whatever you choose, find a way to show military families and veterans that the people of this country stand with them. Otherwise, we don't deserve their service.