Could Hillary Clinton win over Sanders supporters in a general election?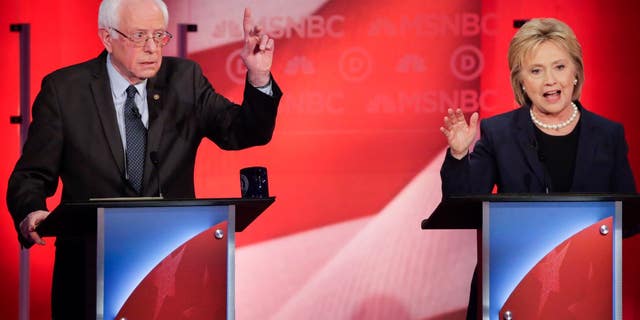 NEWYou can now listen to Fox News articles!
The miracle rise of Bernie Sanders continues, with polls showing he is now even with Hillary Clinton nationally and maintains his 20-point lead in New Hampshire.
He's still not likely to win the nomination, but his strength and increased willingness to challenge Clinton on her record and policies is creating a new headache for her. She must fear that core Sanders voters will not back her in a general election.
Two incidents point to a deepening party schism.
The first came in Iowa when, during her angry victory speech, she insisted that "I am a progressive." TV cameras in Sanders' headquarters showed young supporters booing, then a spontaneous chant of "She's a liar" erupted and grew.
It's one thing when Republicans and a majority of independents find her dishonest and untrustworthy; it's quite another when young Democrats so vital to her Oval Office quest reach the same conclusion.
The second incident happened in a New Hampshire town-hall setting, where Clinton waved off questions about why Goldman Sachs paid her $675,000 for three speeches. "That's what they offered," she said with a shrug.
The audience did not seem to share her indifference. Laughter from the people you are trying to woo is never a good sign.
To continue reading Michael Goodwin's column in the New York Post, click here.