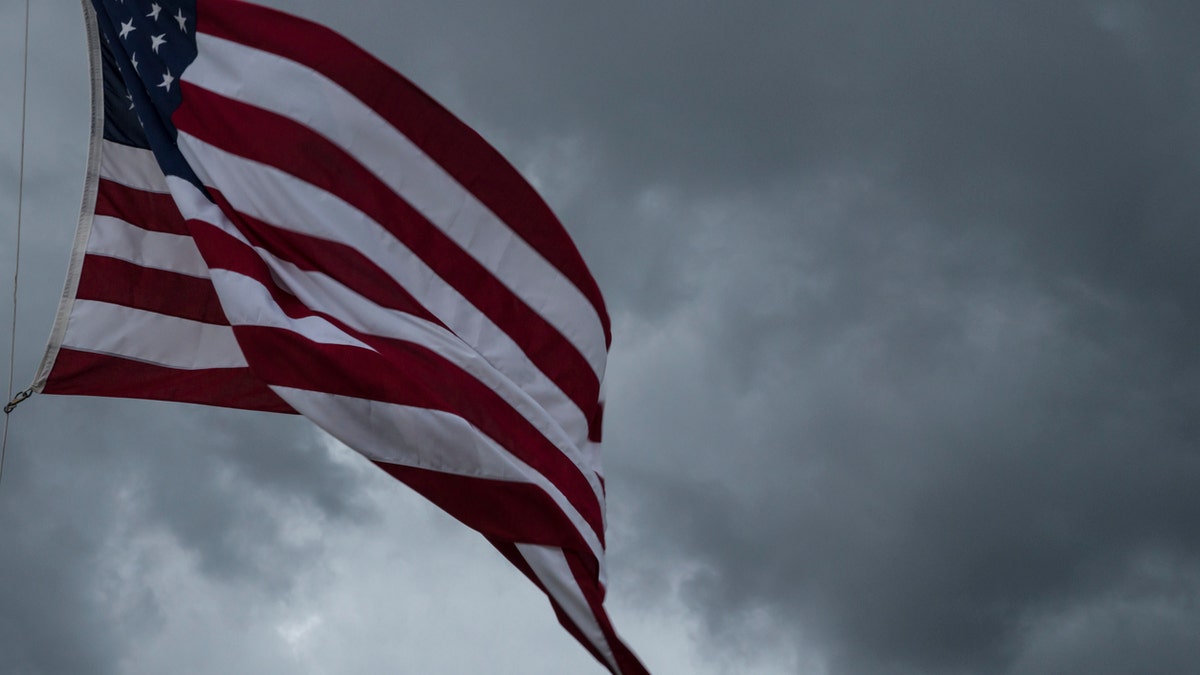 When Marine veteran Jess Karcher first saw the desecrated American flag at Broward College, he was confused. Then, he became angry.
"It was extremely disrespectful to our flag and to every American," Karcher told the Todd Starnes Radio Show.
Click here for a free subscription to Todd's newsletter: a must-read for Conservatives!
Karcher is a student at Broward College and on Jan. 26 he came across an American flag that had been desecrated as part of a faculty art exhibit at the campus art gallery.
Lisa Rockford, an assistant professor of art, covered Old Glory in white paint, cut the flag in half and laid it on the ground like a door mat. The artist had reportedly set up a camera to take photographs of people unknowingly stepping on the flag. Click here to see the art display.
"There were so many other ways of getting her message across other than disrespecting the flag and tricking people into doing so," Karcher told Starnes.
Fox News presents the Todd Starnes Radio Show Podcast. Click here for a free subscription!
He told Campus Reform the professor would laugh as people unknowingly stepped on the red, white and blue.
I reached out to Professor Rockford by email but she did not respond to my questions. Broward College issued a statement defending the exhibit.
"The provocative nature of the piece is protected by the artist's Constitutional rights, specifically the First Amendment right to the Freedom of Speech," the college said.
The statement went on to say the desecrated flag represents the opinions of the artist and are "not indicative of the values at Broward College."
The exhibit has been moved elsewhere in the gallery "to give gallery guests the choice to opt out of the experiential nature of her art."
In other words, the college wanted to accommodate patrons of the art who do not wish to step on the Stars and Stripes.
"It's such a kick in the gut to have to come to school on a daily basis and see our flag disrespected, especially when so many of our brothers and sisters died defending it," Karcher told the Todd Starnes Radio Show.
It's tragic that so many of our public colleges and universities have becoming breeding grounds for anti-American sentiment and hostility.
"As a US Marine, the flag means everything," Karcher said. "From the air we breathe, to the freedoms we have, our flag represents us as a nation no matter who you are or what you stand for."
The college seemed dismissive of Karcher's concerns – citing freedom of speech, freedom of expression.
Those are the same constitutional rights I'm sure Broward College will cite when a faculty member desecrates a copy of the Koran.