Candy is a Halloween treat. Let's relax and enjoy it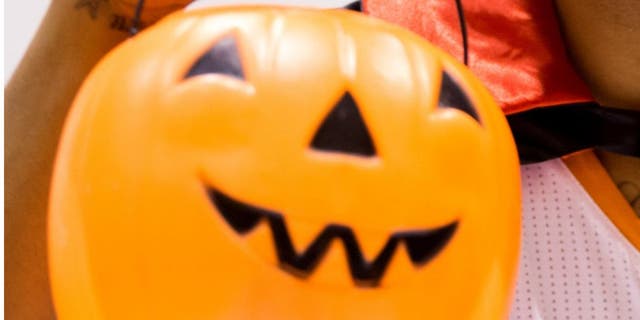 Candy is a special treat that has played an important role in cultural traditions, seasonal celebrations and family occasions here in the U.S. and around the world for generations – and this Halloween is no different in that respect. What would Halloween be without trick-or-treating?
As a father of four children, Halloween has always been a special and exciting time for our family. But parents aren't the only ones who understand that Halloween and moderation can go hand in hand.
According to our most recent seasonal survey, about 70 percent believe that holidays like Halloween are meant for enjoying candy, and that it is important to do so in moderation. In fact, more than three-quarters of Americans will hand out candy to trick-or-treaters this year and many others will participate in Halloween festivities in their communities, put out a seasonal candy bowl or attend a Halloween party.
Most people in the United States enjoy candy about twice a week, averaging less than 50 calories per day from confectionery items. Candy is an honest, affordable, transparent and fun treat.
Although, there is one change to how people are celebrating this year; parents are embracing Halloween celebrations and traditions as an opportunity to teach their children about how to enjoy candy and other treats in moderation.
About 80 percent of parents report that they have a plan in place to help their children make balanced choices when it comes to enjoying their Halloween stash, according to our research.
This approach is supported by a recent Penn State University literature review published in the peer-reviewed journal Pediatric Obesity which concludes that simply restricting or forbidding children from having treats, like candy, is not an effective approach to helping them learn how to consume these foods in moderation. And that mentality extends to those who will hand out candy to trick-or-treaters this Halloween. More than 60 percent believe that one or two pieces is the right amount per household.
Putting aside for a moment the popularity of this holiday, there is no denying the ongoing conversation about food and nutrition policy in this country. Many consumers have questions about sugar, and lawmakers are seeking solutions for lacking revenue in their budgets.
However, consumers understand the unique role of candy in their lives – and they are choosing their moment (like Halloween) to enjoy it. Most people in the United States enjoy candy about twice a week, averaging less than 50 calories per day from confectionery items. Candy is an honest, affordable, transparent and fun treat.
Additionally, our member companies are providing consumers with the information, options and support they need to make the choices that are right for them and their families. Our front-of-pack labeling program puts calorie information right at consumers' fingertips. We also make a wide variety of options - available in packages ranging from fun size to share size - that can bring a little sweetness to any moment, including special times like Halloween.
And while our industry might be a small part of Americans' lives, the candy industry is vital to the economy.
The confectionery industry directly employs 55,000 people in the United States, and more than 400,000 jobs in agriculture, retail, transportation and other industries rely in part on the sale of confections for their livelihood.
For every job that is created in confectionery, another seven are supported in related industries, which means that candy drives a multiplier effect of 1:7 or an impact of 700 percent.
All told, the confectionery industry generates $35 billion per year, and exports $2 billion worth of confections around the world.
There is no doubt, Halloween is more popular than ever.
We project that retail sales of Halloween candy in 2015 will be $2.6 billion, a boost to the U.S. economy that helps support the jobs that we provide in confectionery manufacturing and the hundreds of thousands of jobs in related industries.
As we embrace the memories that we have made with family and friends on Halloween throughout the years, let's remember the important, fun-filled and exciting role that candy plays in those traditions.