Candace Owens: Democrats aren't the party of women -- they're the party of exploiting them for political gain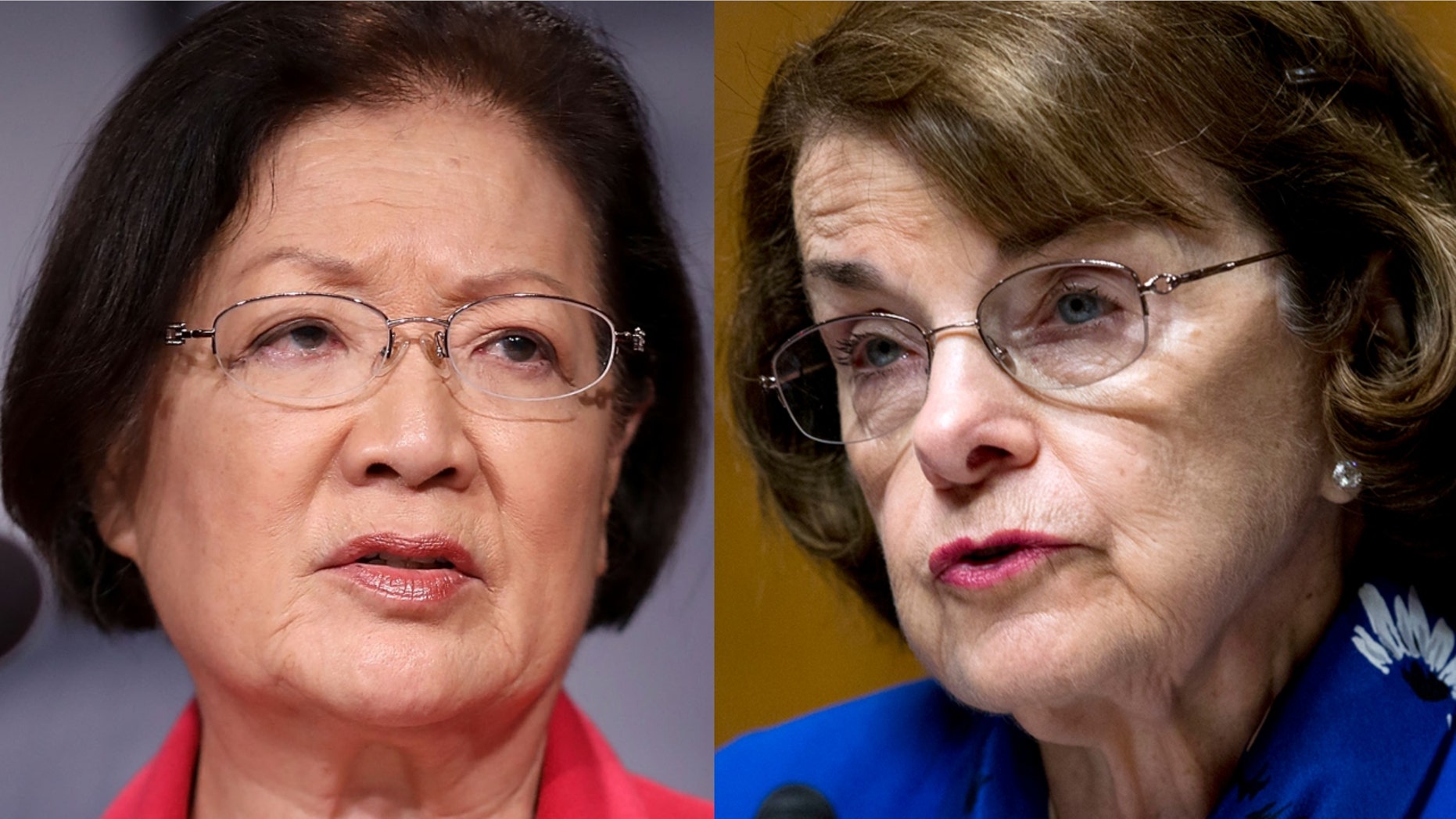 The despicable treatment now-Supreme Court Justice Brett Kavanaugh received at his Senate confirmation hearing proves conclusively that the Democratic Party is not the party of women – it is the party of exploiting women for political gain.
In their eagerness to pander to women by saying absolutely anything that might win their votes, Democrats were even willing to throw out the centuries-old concept that is the foundation of our legal system: the presumption that we are all innocent until proven guilty.
Democrats insisted that women accusing Kavanaugh of sexual misconduct should automatically be believed with absolutely zero evidence to back up their claims.
Kavanaugh "bears the burden of disproving these allegations," said Sen. Chris Coons, D-Del., who as a member of the Senate Judiciary Committee really ought to know better.
OK, so will Coons pledge right now to immediately resign from the Senate if a woman he may never have even met comes forward and says – without any corroborating evidence or witnesses – that he sexually assaulted her decades ago?  
"There is no presumption of innocence…" insisted Senate Minority Leader Chuck Schumer.
That's a truly scary statement that sounds like it could have been made at the Salem witch trials in the 1690s, when absurd accusations of witchcraft – primarily made by teenage girls – resulted in the conviction and hanging of 14 women and five men, plus the deaths of five people in jail.
The statement of "no presumption of innocence" could also apply to the anti-communist crusade waged by Sen. Joe McCarthy, R-Wis., in the 1950s, when he accused hundreds of federal employees of being communists without evidence.
And, of course, dictatorial regimes have a long history of imprisoning and killing their enemies in nations where there is no presumption of innocence.
Who in their right mind would want this for America?
Liberals have attacked conservative women online with explicit and inexcusable abuse. Even Kavanaugh's 10-year old daughter was targeted by a left-wing editorial cartoon. 
If we toss out the presumption of innocence in our country – the way Democrats tossed it out for Kavanaugh – any one of us, regardless of our gender, could be arrested tomorrow and locked up indefinitely or even executed without evidence.
One liberal celebrity, actor and comedian Patton Oswalt, took the statements about taking away Kavanaugh's presumption of innocence to their logical conclusion, tweeting: "My verdict is GUILTY. Across the board. Don't even need to hear the cases!"
But while Democrats said Kavanaugh was flat-out guilty until proven innocent, they have reacted very differently to more credible accusations of sexual misconduct when a Democrat was the one being accused.
A current example of this is Rep. Keith Ellison, D-Minn., who is also deputy chairman of the Democratic National Committee. His former girlfriend has accused him of repeated verbal and physical abuse, including a time when he allegedly once pulled her from a bed by her ankle during an altercation in 2016.
As evidence, the former girlfriend published a photo of a medical document that shows she had been in an abusive relationship with Ellison, and her son has also said he has seen the abuse on video.
Ellison has denied any wrongdoing.
What did the Democratic Party of Minnesota do in response to calls for accountability for Ellison? It hired an internal lawyer to investigate the allegations, and then predictably concluded that there was "no substantial evidence" of abuse.
There's only one catch – the lawyer doing the investigating is a partner of a law firm that has donated more than $500,000 to Democrats since 1998, including nearly $50,000 to Ellison himself.
And now Ellison is running as the Democratic candidate for state attorney general in Minnesota. If he were a Republican, Democrats would be demanding he abandon his candidacy and resign from Congress – but because he's a fellow Democrat he gets a free pass.
Of course, dismissing credible allegations of reprehensible behavior is nothing new for the Democratic Party, which for nearly 30 years has done its level best to portray former President Bill Clinton as the sympathetic victim of some puritanical crusade.
But Monica Lewinsky was just the tip of the iceberg when it came to accusations of sexual misconduct perpetrated by Clinton.
Kathleen Willey, Paula Jones, and other women made claims against Clinton that go beyond the Lewinsky affair. Juanita Broaddrick claims that in 1978 Clinton met her at a hotel in Little Rock and violently raped her and bloodied her lip.
Clinton finally had to admit: "Indeed I did have a relationship with Miss Lewinsky that was not appropriate. In fact it was wrong." But he denied allegations by other women.
Despite all of this, Democrats still gush over the Clinton dynasty.
The hypocrisy doesn't end there. Democrats routinely attack their female enemies, secure in the knowledge that they will face few, if any, repercussions from their mainstream media allies.
Liberals have attacked conservative women online with explicit and inexcusable abuse. Even Kavanaugh's 10-year old daughter was targeted by a left-wing editorial cartoon.
As Sen. Lindsey Graham, R-S.C., pointed out, all Democrats want is power – by any means necessary.
At this point, it's clear that the Democrats don't really care about women. They only care about what women can do for them.