Britt McHenry: Trump's proposal to reform the Higher Education Act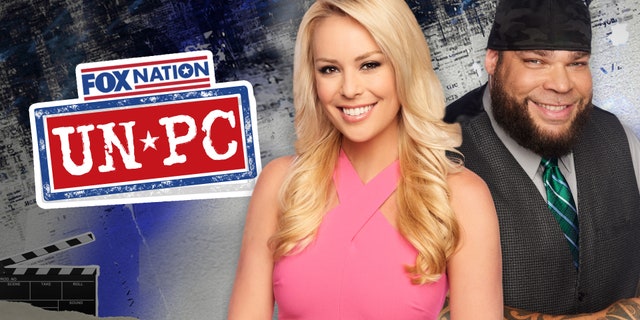 NEWYou can now listen to Fox News articles!
Join Fox Nation today and watch the video. Fox Nation is a subscription streaming service offering daily shows and documentaries that you can not watch anywhere else. Watch from your phone, computer and select TV devices. Join and start watching for free now.
The system in place to finance college educations across America is broken.
In fact, it fractured more than a decade ago, as most of you shilling out three- to four-figure loan payments every month can attest. If you don't believe it, consider this one statistic: Almost 40 percent of those who started college in 2004 are projected to default on their student loans by 2023.
That means for this writer, almost half of my freshman class peers across the country face crippling debt -- before they can even think about buying a home or managing one.
TUCKER CARLSON: CONGRESS MUST ADDRESS THE STUDENT LOAN DEBT PROBLEM AND STOP COLLEGES FROM SCAMMING OUR KIDS
Very few politicians have taken any real stance, other than talking points, to fix the ballooning student debt crisis. There are some, like Miramar mayor Wayne Messam, a Florida Democrat who publicly expressed a desire to cancel all student loan debt. Kudos for trying, but good luck creating that utopia.
Most politicians are too busy, understandably, with another social crisis: The rapidly depleting Social Security and Medicare programs. Without any Congressional changes, estimates show social security running out in 2034. Medicare isn't doing much better. The hospitalization program (Medicare Part A) will drain its reserves in 2026.
As we rightfully concentrate on caring for our past generations, this country has unwittingly overlooked and mortgaged its future generations. Millennials are paying into retirement systems they may never see all the while struggling to stay afloat on payments towards a piece of paper. But that shiny degree, and now an increasingly important post-graduate degree, remains all too necessary of a premium in today's up-and-coming workforce.
The Trump administration took a bold and much-needed stand on Monday to address the roughly $1.5 trillion in student loan debt. This reform initiative to the Higher Education Act was sorely lacking from preceding administrations. In front of the National Council for the American worker, Ivanka Trump and a senior administration official released a set of principles designed to steamroll legislative action for affordability, institutional accountability, and educational outreach to students and family members on the best post-secondary options.
The highlights of the proposals include engaging the private sector: "More than half of current students are classified as "nontraditional," yet many institutions of higher education have not adequately addressed their unique needs… By offering options that look to the private sector for risk mitigation, we can both protect taxpayers and help more Americans use education as a ladder to achieve the American dream."
We need to create more practical job paths for the market, and as another proposal outlines, hold the institutions more accountable. Universities across the U.S. continue to raise prices of tuition all the meanwhile shackling students to federal aid -- with a ridiculous 5.0-5.5 percent interest rate. The interest rate needs to change. A good friend of mine graduated from GW law school (a top 25 law school). When all is finally paid off, she will have spent $240,000 on her education. Nearly $100,000 of that on interest alone. Is this what we are forcing the brightest legal and medical minds in our country to endure? Colleges absolutely should share some of the financial burdens.
The best Trump administration proposal consists of simplifying student aid: "Congress should consolidate the five income-driven repayment options into one simple plan that caps monthly payment at 12.5 percent of a borrower's discretionary income. Congress should extend loan forgiveness to all undergraduate students (after 180 months of repayment through an income-driven repayment plan)."
CLICK HERE TO GET THE FOX NEWS APP
The inclusion of all students eligible for forgiveness, unlike the narrow definition currently on the books based on income and occupation, would facilitate aid to a wider range of students. Sure, it would be nice to reward public service employees. But every hard-working, payment-responsible student should be granted eventual reward. Imagine the charitable outreach possibilities if students had loan forgiveness. Congress should pass legislation to do this, mandating a percentage of the forgiven loan payments go into community outreach instead. We could actually contribute to society with donations and volunteerism instead of drowning in defaults.
Student loan debt spiked more than 350 percent since 2003, according to the White House. The depressing statistics are worth repeating because this is an untenable problem. In this day-and-age, Millennials are used to hiding the truth or masking it with social media filters. But, we can not allow this problem to remain glossed over for long. It's boiling to the surface, and the time to listen to Trump on this is now.
Join Fox Nation today and watch the video. Fox Nation is a subscription streaming service offering daily shows and documentaries that you can not watch anywhere else. Watch from your phone, computer and select TV devices. Join and start watching for free now.